In my previous analysis on STEEM/BTC, I mentioned immediate level of support will be the 50-EMA. Well, we are now at the cusp and price has indeed touched the 50-EMA line. The all important question now is will it bounce from here or continue its march lower.
See the chart below for more details. A move below the 50-EMA line would almost certainly move towards 0.00033, and may even indicate further weakness ahead.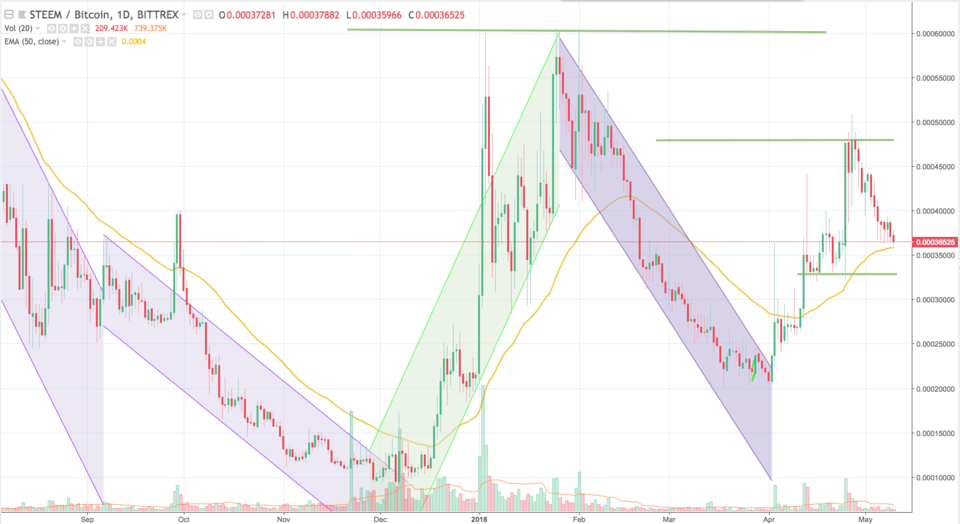 If you have any fundamental information on why price is retreating, do share in the comments section below. Until the next update, always trade carefully everyone.
Risk Warning: All comments, charts and analysis on this post are purely my own and should in no way be treated as recommendations or advice, nor should they be construed as an endorsement or recommendation to buy, sell or hold. Please do not trade based solely on the information provided on this post. Furthermore, past performance does not guarantee future success. Always do your own due diligence and analysis when trading.
Chart courtesy of TradingView