The past few days have had most coins losing value, however as I'm sure you're all aware STEEM has defied the odds and seen huge increases in price. This post details how you could've predicted and capitalised on this move.
Using trend lines and candlesticks there are two main trends that could've been deduced, these are the ascending triangle (as seen in chart 1) and the channel (as seen in chart 2). I will be detailing how as traders we must be analysing from differing perspectives to maximise profits, using these two simple examples.
Chart 1:
This ascending triangle pattern was forming indicating that the bears could not push the price any lower, yet the bulls were able to push it higher and higher. This pattern however did break and saw resistance at a previous resistance point. Many traders would've made this play and come away with a 2% profit. However, through adjusting your perspective on the chart it can be seen that rather a channel had formed, providing a new trading opportunity.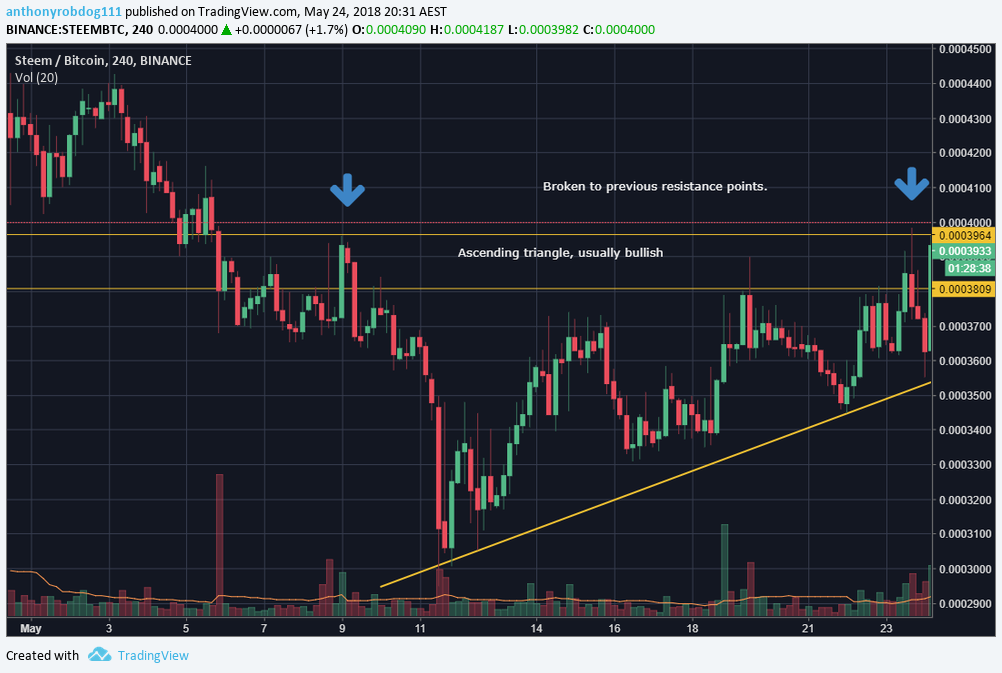 Chart 2:
Channels after they have formed can become easy patterns to play, through considering RSI, MA supports and resistance and candlesticks. Although a channel is less bullish than an ascending triangle it can still be traded upon break out. There are other technical that could indicate this play. RSI bullish convergence and price action seeing a series of higher low and higher highs.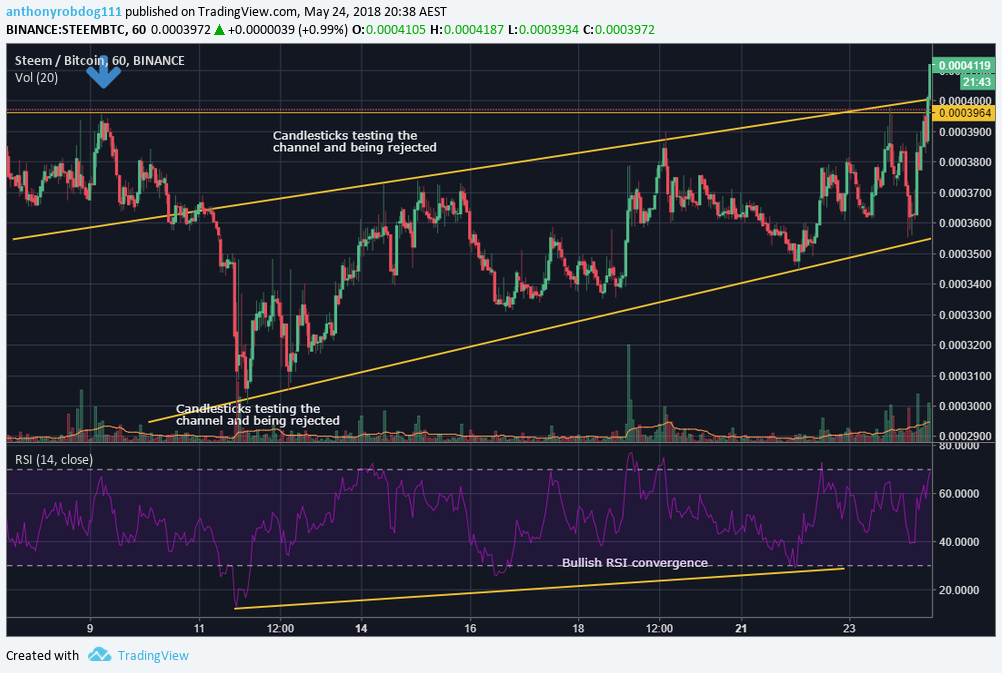 Lastly, how to know where to take profits.
Looking at previous resistance points