A couple of weeks back I posted to say we had gained some minnows, but that growth did not last long and the number has dropped again.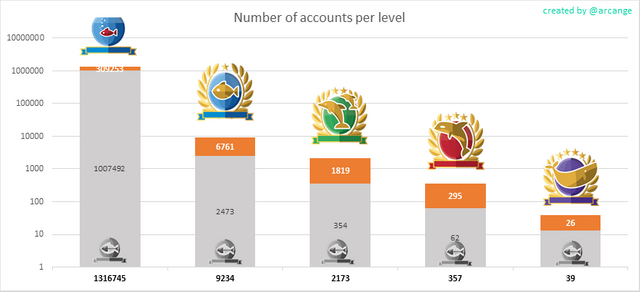 Chart from @arcange
On the plus side we have gained more dolphins and an orca. If anything it seems most of the lost minnows are through upgrades, but we need more to take their place. There are over a million dormant Steem accounts out there. Many of these are fake accounts that were mass created by a few people, but a lot of real people have given up for various reasons. For some the low Steem price is discouraging as they see their rewards are just a few cents that do not seem worth the effort, but you have to that the long view of what they could be worth if you believe in the Steem platform.
I also see posts and comments saying people are being driven away by the downvoting efforts going on to limit reward pool abuse/misuse. Most of those writing about this have been hit themselves by this, generally for buying votes. You have to think about how this will be seen. If you do it on a low value post, like this person who takes their photos from the web and buys votes, then it is definitely justified.
If you have content you want to promote to get seen by more people then you need to be careful. You can decline rewards. If you want those who vote on your post to get some curation rewards then you can set the beneficiary to @null which 'burns' the rewards. You could still take a percentage, but you need to make it clear in the post that you are doing this. Steemit lets you set this up in the post Advanced settings. Steempeak, Busy and other services also make it possible.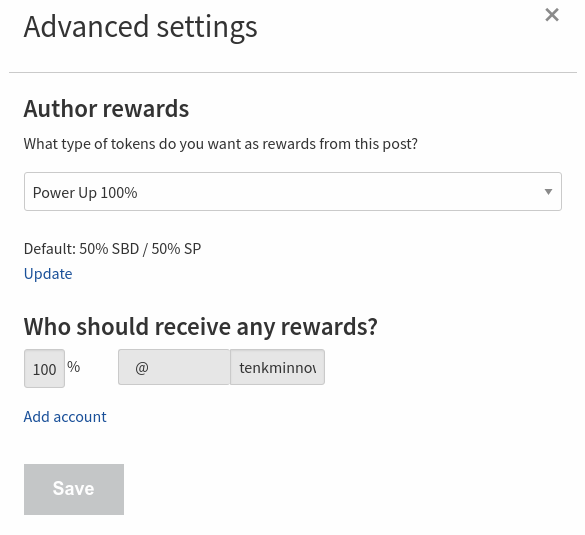 What most of us want to see is rewards going to the good content based on what the community thinks. That is happening more now with the manual curation projects who can still earn well even if people do not buy votes from them. There are still a few vote sellers who do not seem to care what they support, but a lot of their users are not making much these days.
This account does not buy votes and all rewards are powered up. You can delegate or follow the voting trail to support some small accounts.
#NewSteem is different and can be better.