Good day, all you Steemians! I hope this post finds you well in the New Year and you are ready for all the excitement that 2020 will bring! As you all know, Steem has had some rocky times, and though we are down – we aren't out! There are still a lot of Steemians who believe in this platform and show their love and loyalty by posting commeting, investing and rallying behind Steem.
I, however, believe that we can even do better.
As plans for The Alliance's second Annual Block Party are being made, it came up in conversation in The Alliance discord that one of the things that might be beneficial is a brainstorming session of ultimate proportions – a Steem Summit, if you will.
We want some of the die-hard, cheerleading, community-forming, influencer Steemians to come to The Alliance Block Party for the Steem Summit development night and bring some of their best ideas with them. This evening will be one of the smashing highlights of the Block Party Itinerary.
Last year, we had over half of a dozen respected blockchain denizens present their visions and give relaxed presentations on their goals. We had @josephsavage, the creator of @steembasicincome, give a live video conference. We had @mariannewest break down the @freewritehouse. @enginewitty opened the mind's eye to what The Alliance really is. We all sat in and participated in the huge Monster raffle for the @ssg-community. And, there were several others there in person and online, giving and sharing their paths with us.
We are aiming for this featured event to be an evening of some of the most loyal, dedicated Steemians bringing their new ideas to the table to give this platform a boost. It will be a time of presenting, Q&A, and brainstorming for ways to bring this platform back to its glory days – and you're invited! If you can't make it to the event in person, we still want you to be a part of it! We will provide a live session (recorded for those who can't tune in due to time zones) along with an open discord channel so that you can be a participant remotely!
However, if you can make it, but are having a little financial trouble making that final push to get there – this proposal is to support you! This proposal is not intended to pay for all costs for attendees, but rather help defray the costs of attendees who are committed to going and willing to pay a portion of the costs themselves.
We are amazing as individuals, but together, we think we can really bring some inventive propositions to our platform that would benefit everyone worldwide. Think you have something brilliant to offer? Come to the Steem Summit, a one – night, brainstormng, idea-crunching, event at (The Alliance's) 2nd Annual Block Party, June 23-28 in Olcott, NY!
Funding
Length
4 months.
This funding will be used to help defray some of the travel costs and incidentals that the attendees of the Steem Summit (hosted at The Alliance's 2nd Annual Block Party) will incur. Deposits and airline tickets have been purchased or will be purchased soon, so some of these funds may be applied as credits to the people who have already deposited money on accommodations, rented cars, or purchased flights. Attendees will petition the Block Party Committee for financial assistance. Each petition will be reviewed on a case-by-case basis and be funded/denied based on, but not limited to- the following criteria: Current financial situation, activity on the platform, longevity on the platform, amount being requested, and contribution to the Block Party planning. If there are any remaining funds left over, they will be applied to the give discounts on the remaining attendees.
Requested Amount -
90 SBD/day (approximately $2500/month at the current price)
Funding breakdown
Accommodations
We are currently going to be staying in a collection of rental units in the Olcott, NY area. The homes have various prices, depending on size – but the rates are approximately $100/ night.
Travel
Due to most of the attendees arriving by airline, the cost of travel is varied as some of our attendees will be arriving internationally. There will also be a cost for those attendees who rent cars to provide group transportation, and cost for those driving from out of state. Attendees will be able to petition the Committee for a reimbursement after travel expenses are incurred.
Meals
Fourteen (14) meals and five (5) snacks will be provided and cooked by assigned teams. Each team will be able to petition the Committee for a subsidy to help defray food costs.
Excursions
Each attendee is invited to plan an excursion for the group to enjoy during the Block Party. They may petition the Committee for a subsidy to help defray the costs for the group to ensure maximum participation.
Commitments
•We commit to provide posts on how the money was distributed.
•We commit to provide weekly posts to show the ongoing state of the Block Party, as it is being planned.
•We commit to holding the Steem Summit portion of the Block Party in a live (and recorded) manner so that anyone can participate.
•We commit to providing a written post within 21 days after the Block Party convenes to summarize the plans that were brought forth at the Steem Summit.
•We commit to using the funds only for the purposes of defraying costs incurred, relating to The Alliance 2nd Annual Block Party.
---
Please ask!
If you are interested in attending the Steem Summit at the 2nd Annual Block Party this year, and you have any questions – please ask!
Join The Alliance Discord server
and reach out to us! Also, you can message
@enginewitty
for further details.
---
Thank You!
Thank you so much for taking the time to read this proposal! We would absolutely love for you to consider joining us this year! This could be a very important meeting where we get all of our creative energy under one roof for this one-night event! If you can't be a part of it, please help to support it with your vote!
You can vote with :
•Steem Proposals
•SteemPeak
---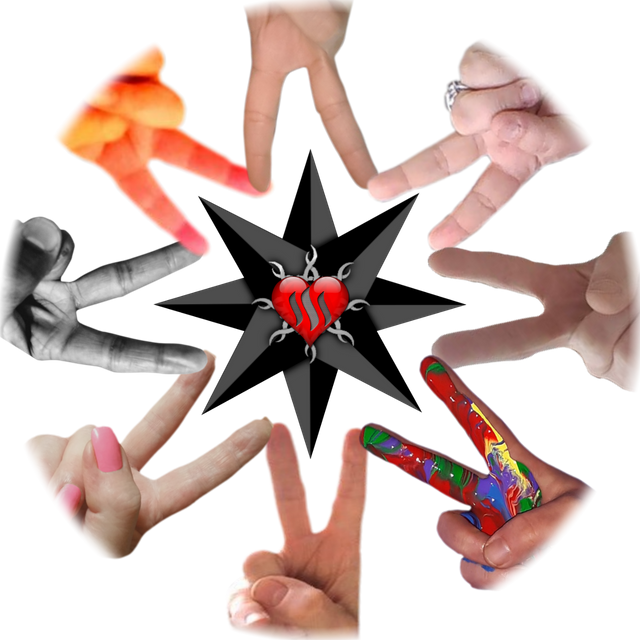 written by @dreemsteem in coordination with @guiltyparties & @enginewitty
video created by @krazypoet
10% of proceeds from this post go to @null & @steem.dao