This entry is for @steemitwarrior vegetarian cooking contest.....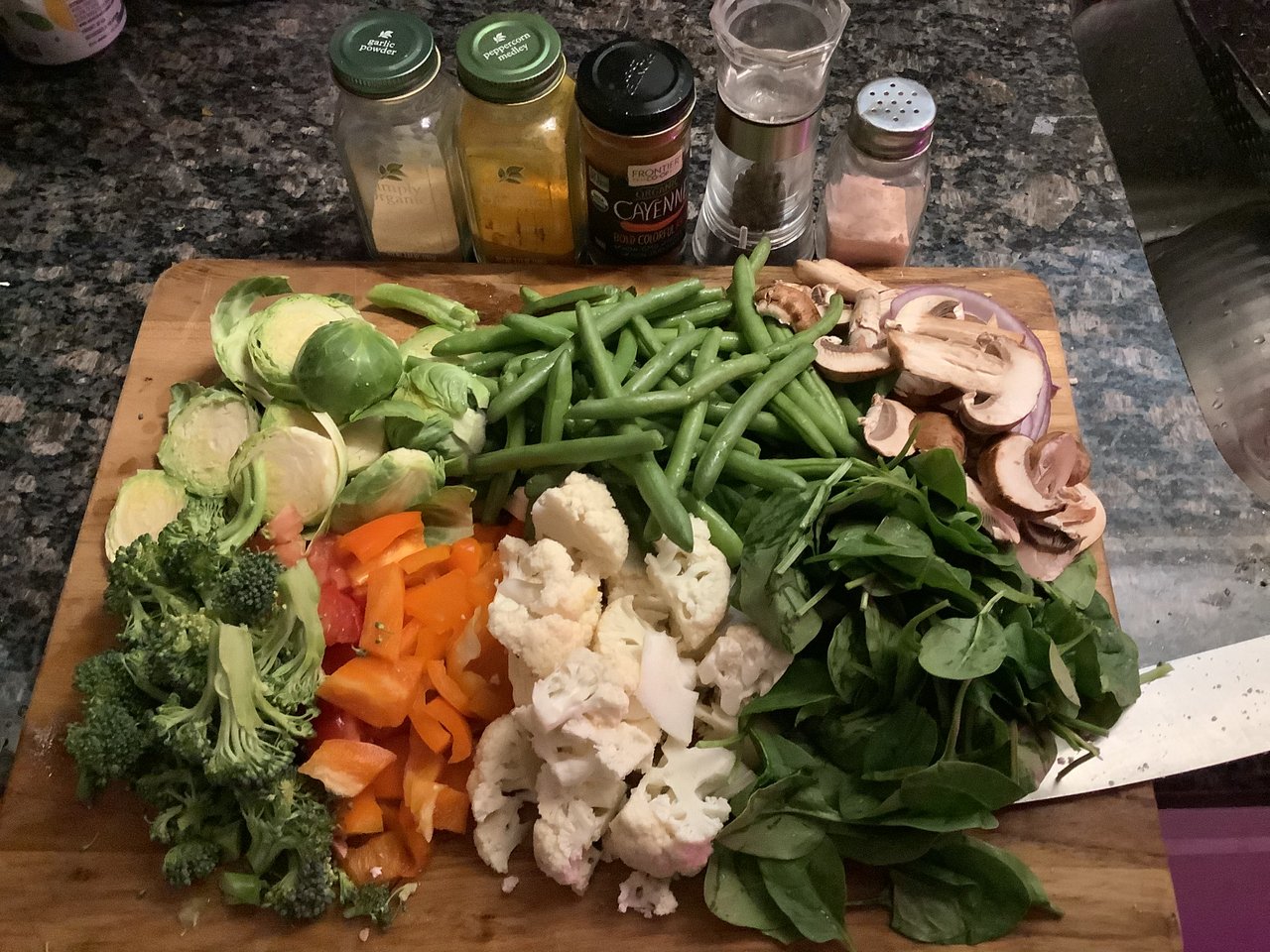 First I chopped up all these fresh organic vegetables- proportioned to taste/quantity available.......
-mini portabella mushrooms
-red onions
-green beans
-brussel sprouts
-broccoli
-cauliflower
-orange pepper
-heirloom tomato
-baby spinach
seasoning used on grilled vegetables to taste:
-fresh ground black pepper
-pink Himalayen salt
-Turmeric
-Cayenne pepper
-garlic powder
-3/4 stick pf salted butter melted and drizzled on top lightly during grilling
Place tossed seasoned veggie mix in a grilling cage and grill on medium heat for 20 minutes- you def want the veggies to still taste crispy while having some nice searing marks on some peices. Place foilover the cage to retain heat and smoke.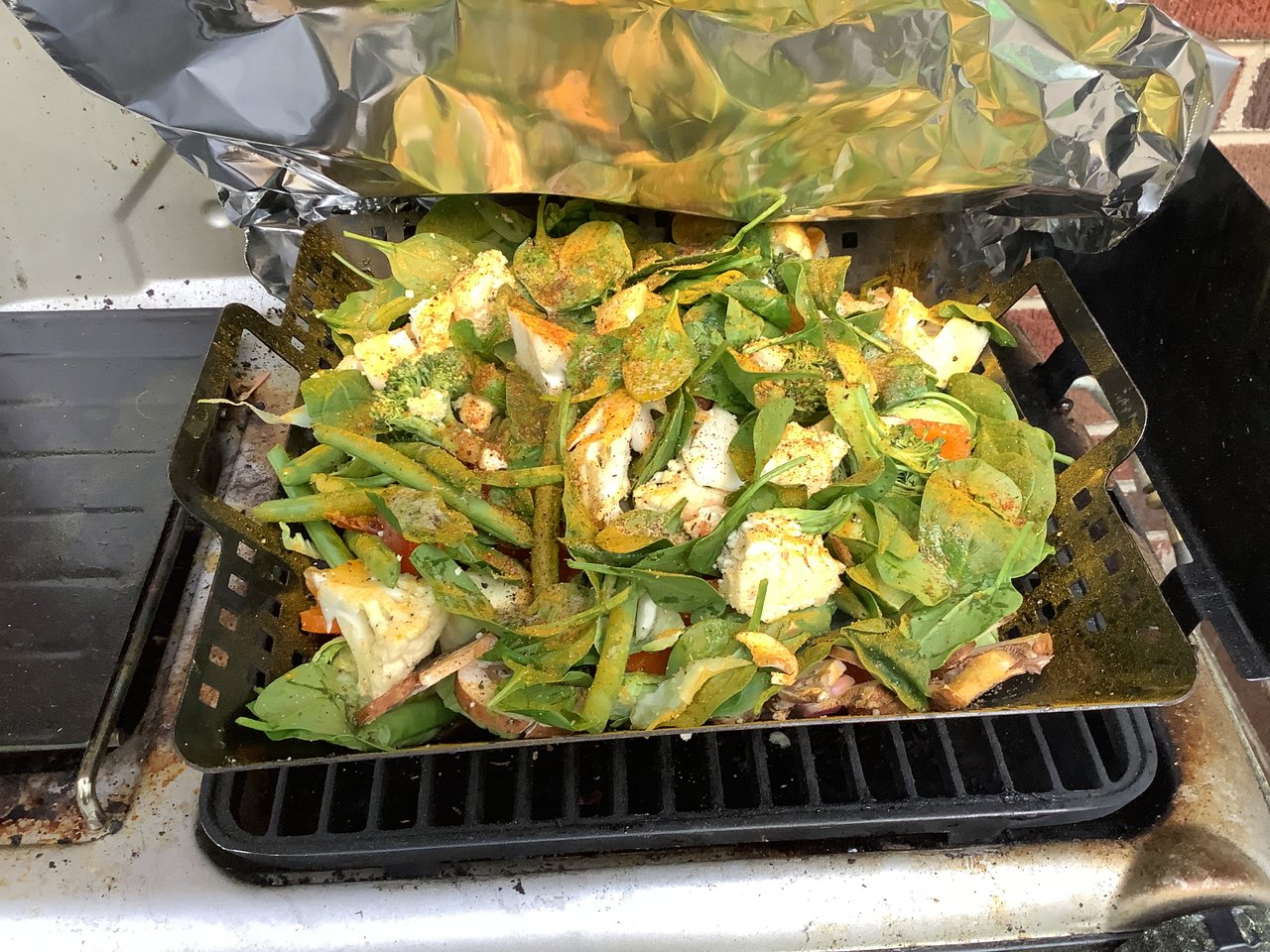 I also marinated a Beyond Beef brand plant based burger in Teriyaki and gyoza dipping sauce from Trader Joes and pan seared on high heats to carmalize the sauces onto the burger- the burger was also seasoned with pink salt, fresh ground black pepper, turmeric, and Cayenne pepper - these are my go to combo for both health and flavor reasons. the burger fell apart a bit but it ended up be scrumdillyicious!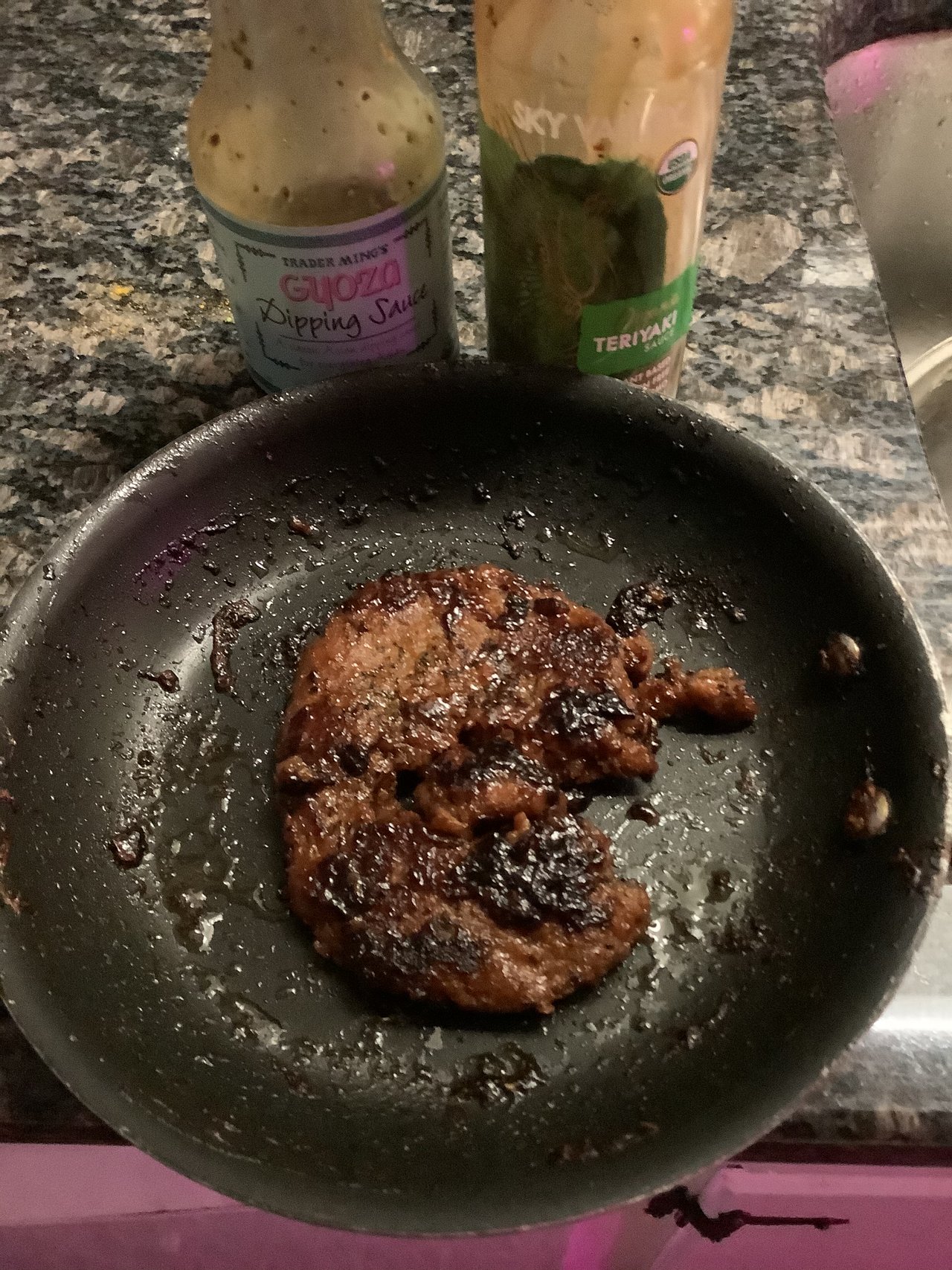 I broiled two peices of 8 grain organic bread and halfway through sprinkled shredded white cheddar cheese, a drizzle of extra virgin olive oil and black pepper on them for my patty melt sandwich- I also added dijon mustard and ketchup on top.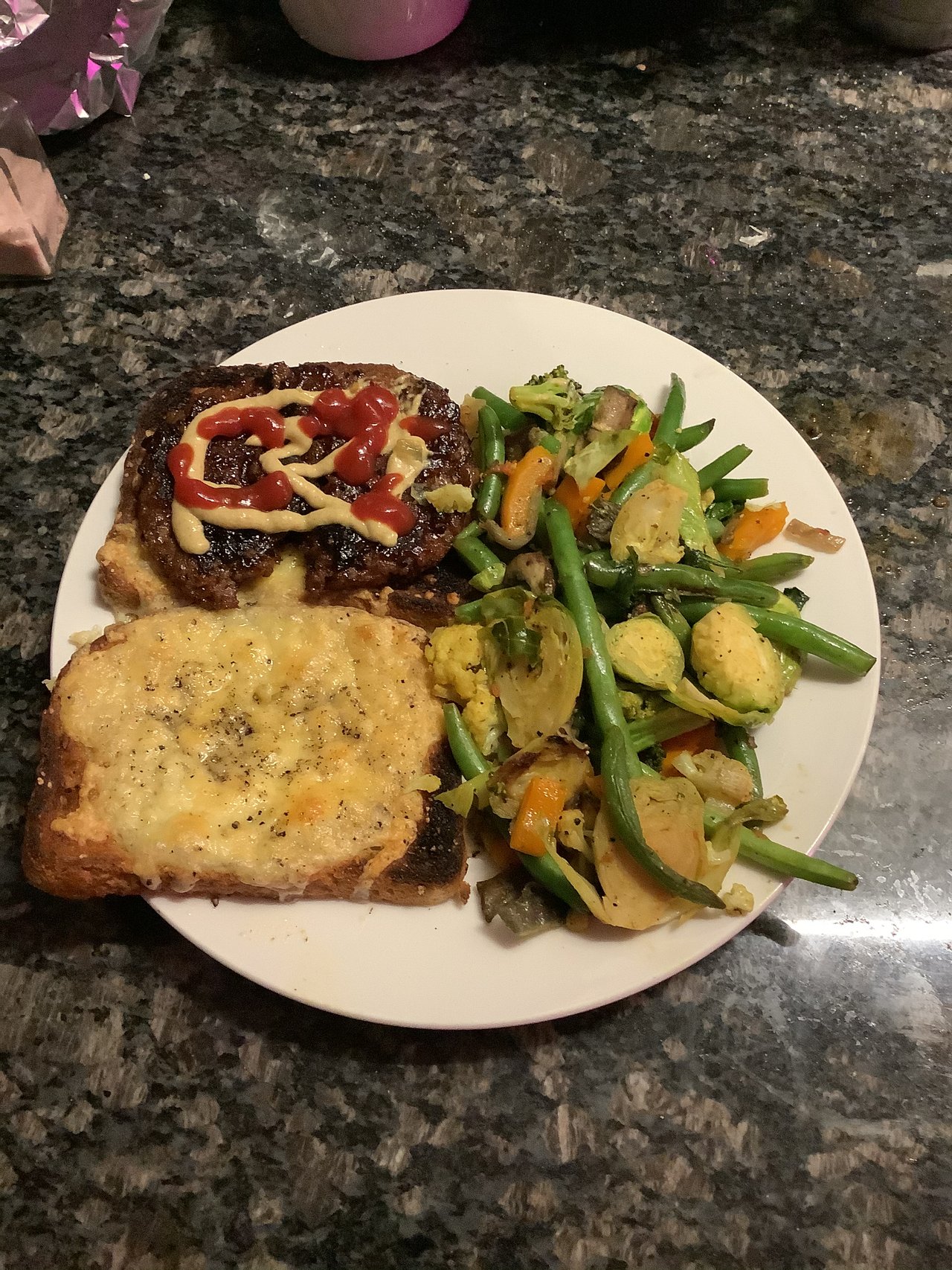 put the grilled veggie and patti melt burger on a warm plate and had a feast that I'm immensley grateful to have enjoyed- was absolutely delicois- good work me!
For some Unknown reason Ican't pull up the pic of me eating the burger with my sign- stay tuned - I'll figure it out
Update- for whatever reason I can't pull up the pics of me sitting down to eat- the best I could do was after the feast pics- hope that works