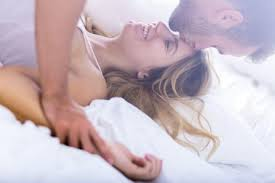 Many shy away from these corner and put in risk into a once flowered relationship into a disaster, and this as a result has caused many married couple into the verge of divorce cases and uncertainty in marital homes, simply because of the low importance and reconnaissances placed in this section.
Why so many men takes their partners as scumbag, or a reliever to their sexual urge and satisfaction without knowing the interest of the other.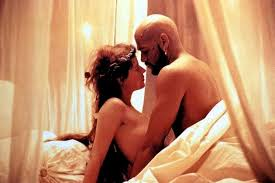 Take this, women love good sex they loved been treated has queens and been loved on bed in decency and care.
These are little angle that need not to be neglected. It add taste, improve affection and it is enjoyable. Add it to your tips, give it a try and influence it to your bedroom character and enjoy the sweet journey to that promise land together. This can in turn change that shaky relationship drastically.
Here are the below tip to spark in that light of affection again.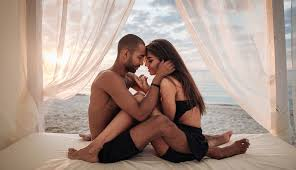 Lean it, practice it and use it.
1.look deep in to her eyes and make sure you don't shy away
2.hold her to zero distance, make sure your chest touch her breast and feel the warmth from it.
3.then give her a wet deep kiss, then whisper to her " you are beautiful" kiss her again and tell her " I love you honey"
go on and romance her, hold her breast and romance it softly and slowly while kissing her, eventually tell her " one day you will kill me with this kind of love"
She will start breathing so fast meaning that she is ready but don't rush, take things slow.
Romance her for about 30minutes, after that remove her clothes leaving the pants.
Kiss her neck,breast and suck her go ahead and kiss her stomach too.....
7.slowly pull down her pants go ahead to kiss plus sucking her clitoris. At this point, she will yearn for your dick but I repeat ha ha ha DON'T RUSH.
Pull out your dick, pass it around her body to areas like the breast, neck, ears, stomach,the eventually down her thighs.
Insert 1cm of your dick in her pussy, eventually pull it out and your dick on her clit which will force her to bring out the juice.....jizzzzz.
Go ahead and suck them, the juices help to smoothen the path for the dick to prevent it from getting hurt....Goshhhhhhh...
11.fuck her very hard while kissing her breast.
With all this, you can now spread her legs and fuck the hell out of her as if there's no more tomorrow...buhahahaaaaaa
After she has cum, spread her legs and suck her for like 5mints before fucking her again. This time from the behind until she cums.
After the second fuck, just tell her "how sweet her pussy is" and allow her to lay her head on your chest.
After a while, get her to the bathroom and wash her properly.
SEX IS VERY IMPORTANT IN EVERY RELATIONSHIP
Are guys with me?
Only applicable to couple.
Please i have pain in the front of my back, so i need to rest please