Yesterday, on the Steem Witness Forum HF21, I was asking @elipowell about the Steem.com website and its future. Her answer was acceptable, but not completely fulfiling for me.
One of the reasons stamped probably out of the fact, that my question wasn't formulated clearly enough, which is why I thought I'd write this blog posts, going into the subject more deeply, because I believe it's of utmost importance.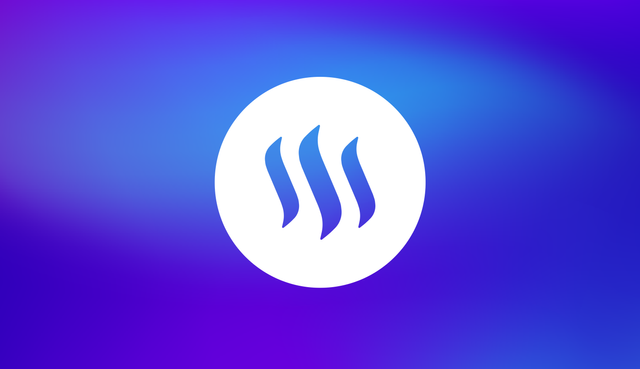 What is Steem.com?
As you might know, Steem.com is a WordPress-powered website, developed by Steemit Inc, which was released (re-done from previous design) 7 months ago. It showcases important features of our blockchain and other info. However, some of the info is outdated and critical parts are missing.
For accurateness, I do want to mention that @andrachy reached out to me a few months ago, if I'd be interested in working on Steem.com. I had to turn down the offer, out of time constraints, but it does show that they're seeing the urgency. Overall, I believe it's much better to have Steem.com as an open project, instead of one or a few individuals working on it via closed source. (More on that later)
Why is Steem.com important?
Let's make an experiment, shall we?
Go to google, enter steem and hit enter. What do you get?
Probably something like this.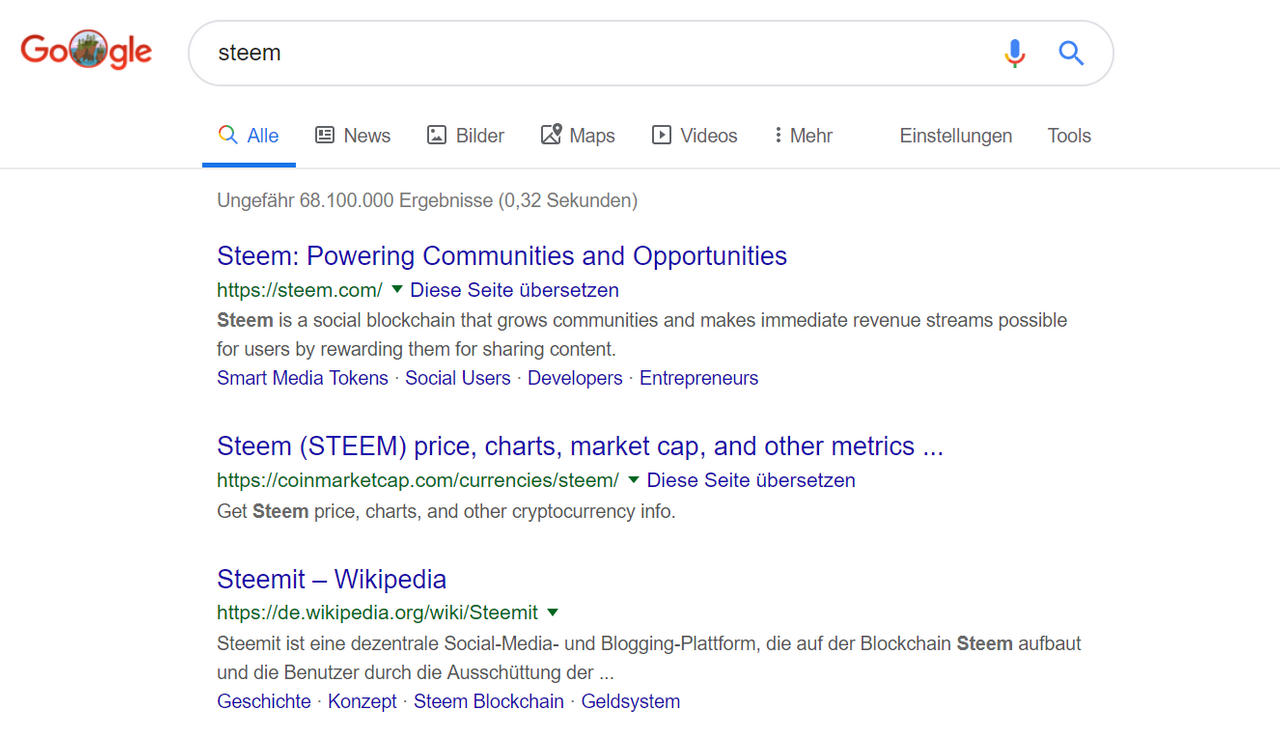 Out of over 68 million search results, Steem.com is the first. And if you know anything about Google SEO, you know that being N°1 is a big fcking deal*!
But even outside of Google, if you go to the page of Steem on CoinMarketCap. What's the main website-link referring to there?
You guessed it. It's Steem.com!
Alright, alright. But what does this mean?
What this essentially means is that when people (aka. potential investors) want to learn more about Steem, they're being greeted by an outdated website. I'm not referring to the design, which looks great, but towards the data.
Let me show you some examples:
[INFO] The cursive text is what other people (those not familiar with Steem yet) might think and the bold text is what the actual reality is.
What about 2018 and 2019?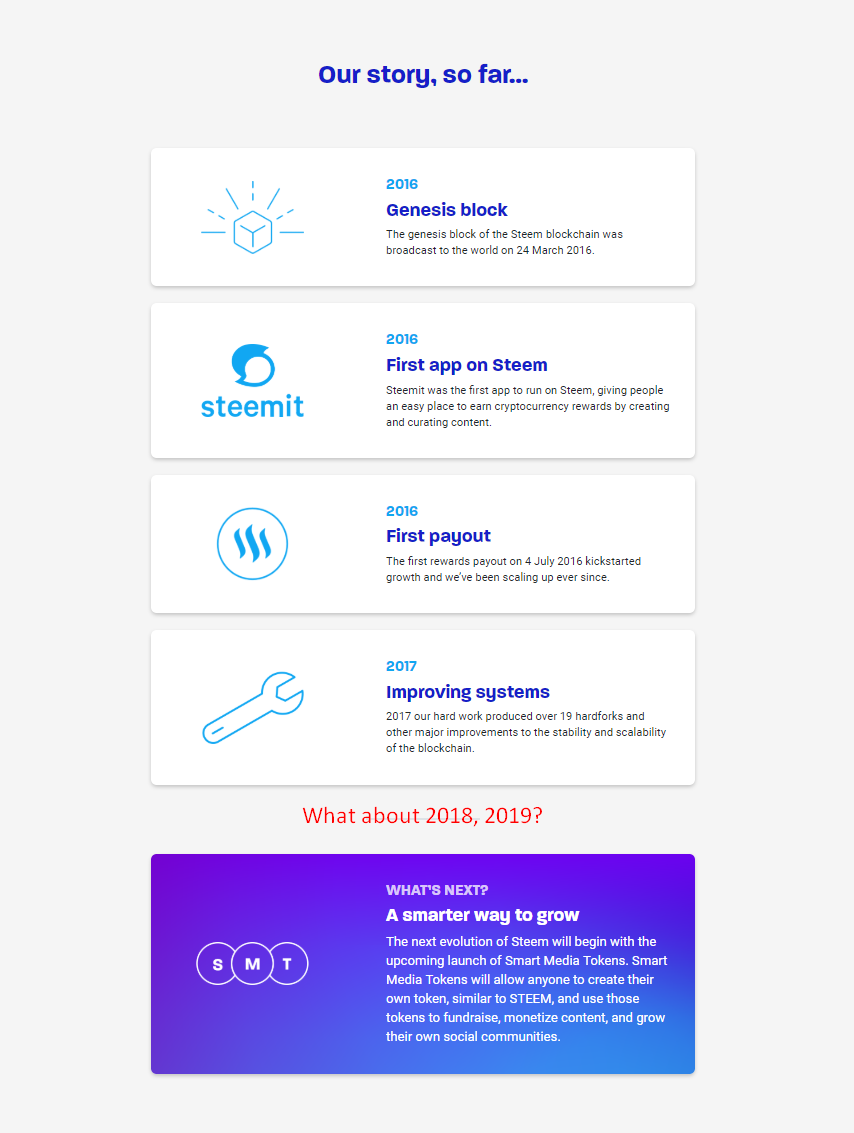 Oh, so Steem is dead? Did nothing happen in 2018 and 2019?
2018 and 2019 was filled with many innovations by the Steem community (SCOT, Steem Monsters, dTube, etc etc)
---
Small Team? Where's the community?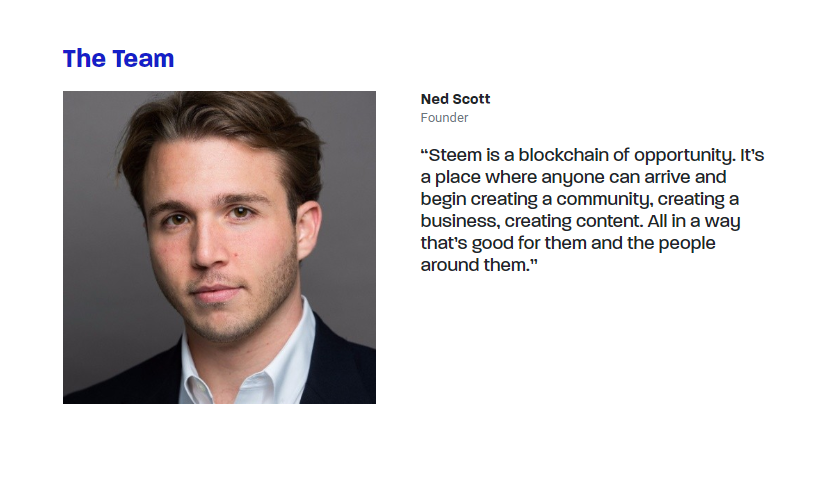 Wow, that's a very small team. But okay, seems that Ned Scott is behind Steem. Let me google him.
If this were the team for Steemit Inc. even then it would be outdated. But saying that Steem is only consisting out of 1 person, who is clearly quite inactive, is an extreme understatement. We've got @aggroed, @yabapmatt, @theycallmedan, @nathanmars, @heimindanger, ... and hundreds more. I could go on and on, but you get the point.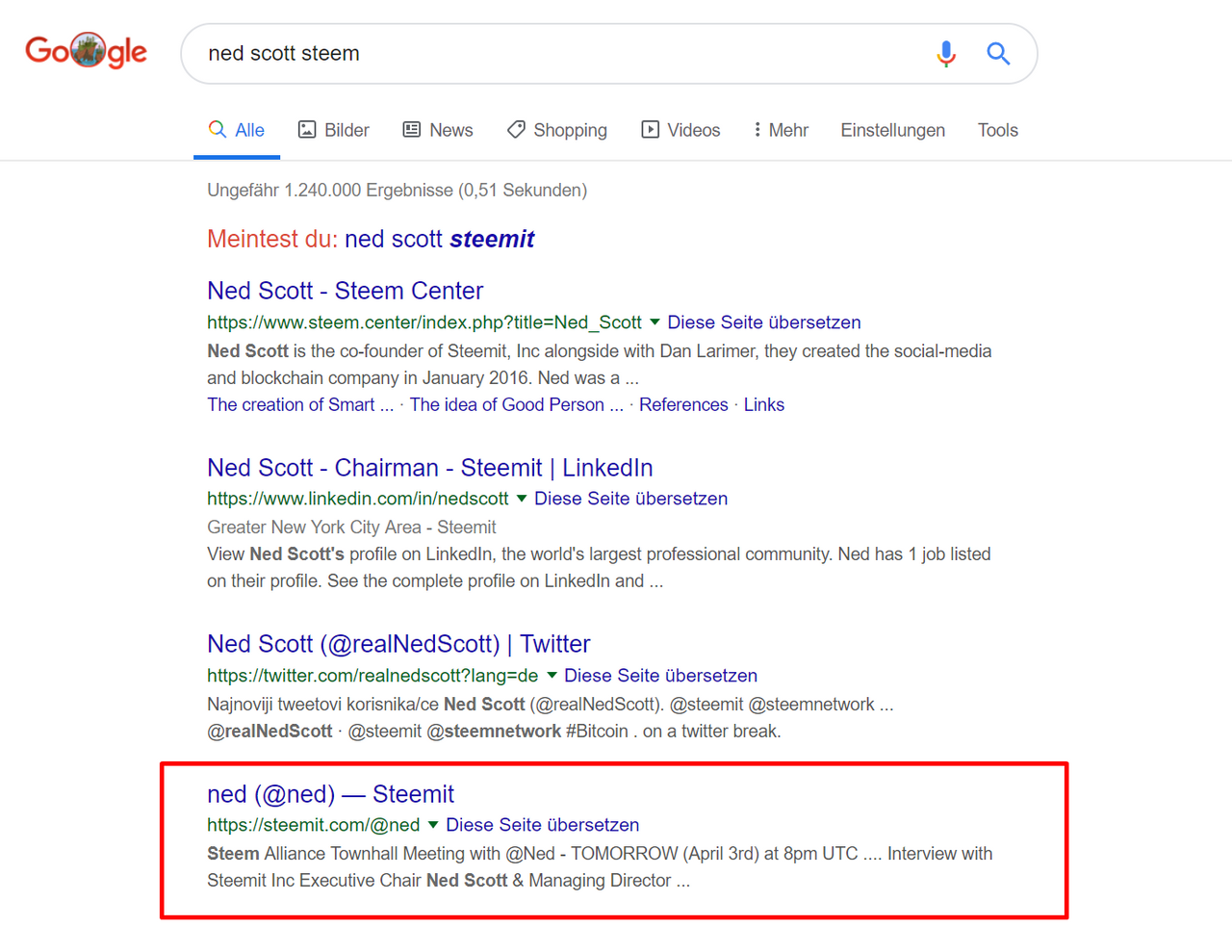 Alright. Got him. Click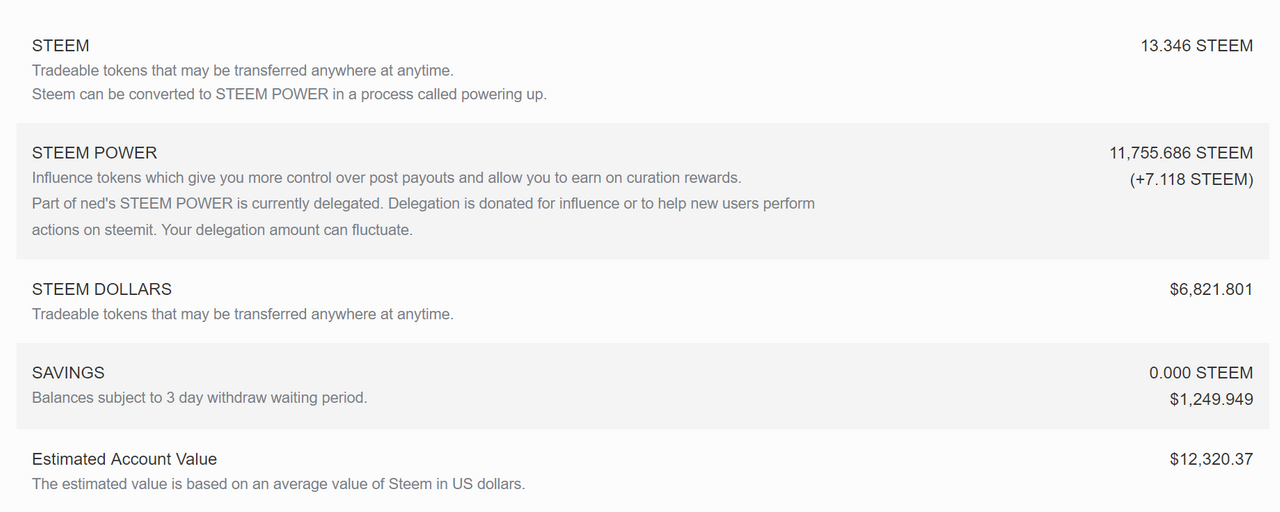 Oh damn. He sold all his STEEM holdings. That must be a dead project if the only team member doesn't have any STEEM
It's his money, so he can do however he pleases. But playing devils-advocate here; it clearly doesn't look great for outside people (not even for people inside), when the main guy (on the website) doesn't have any stake.
Okay got it. But what's the alternative?
I could go on and on, but that would waste my and everybody else's time.
Instead, it would be much better to just make changes to the website directly.
I do know that there are plans to make the website open-source. (which is great!)
However, I've got no clue when this will be. And the more I think about it, the more I realise how crucial it is that this happens ASAP.
For 7 months, we gave people an inaccurate image of what Steem is. It might not be perfect yet, but it's far away from a failed project. It provides more value than 95% of other projects.
Steem.com should be decentralised
The hosting of Steem.com, as well as the content it includes, should be as decentralised as possible.
Steem.com is a crucial part of Steem's image and how people see the project.
We need this:

To be changed to this:

Steemit Inc. is an important building block for Steem, but our community is much bigger!