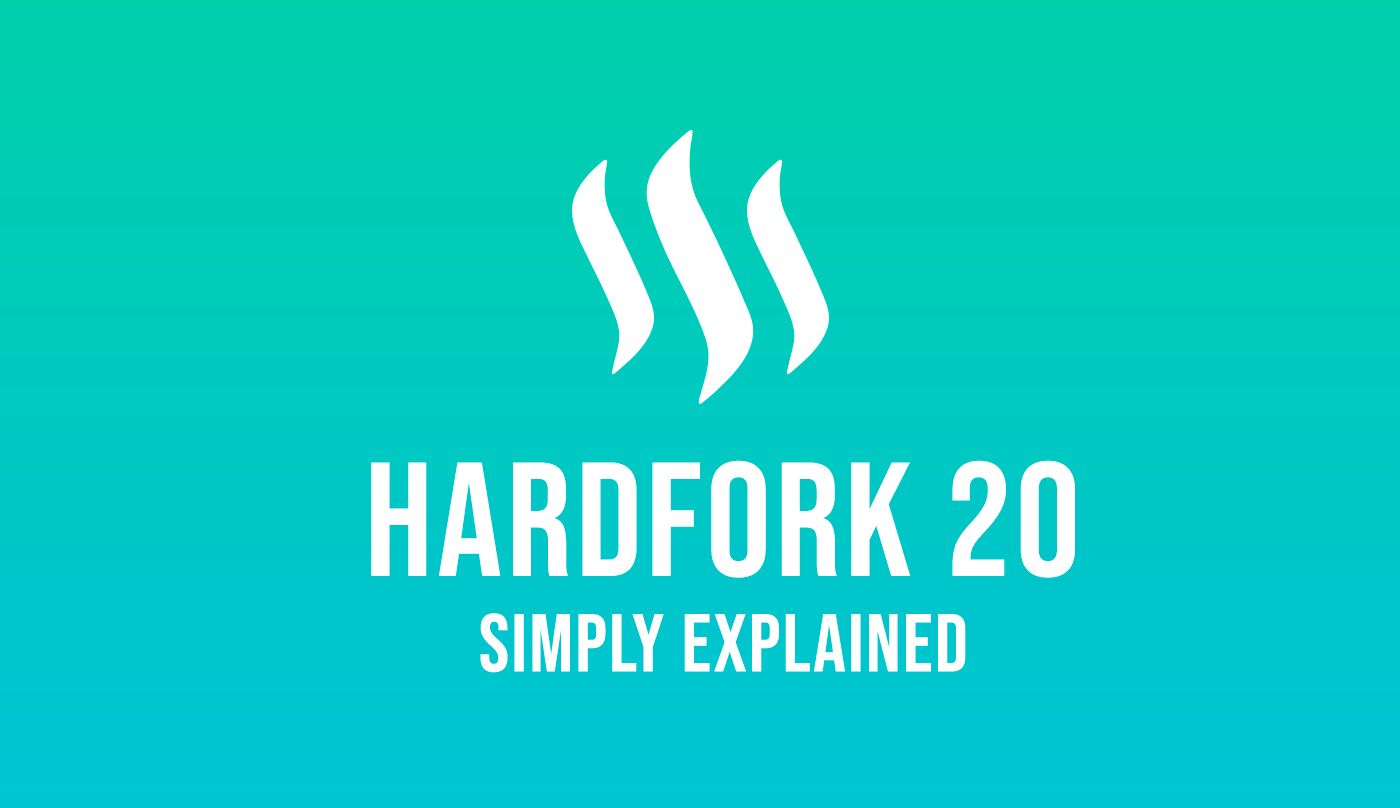 Steemit Inc. has just published a post about the next big update coming to Steem, the highly anticipated: HF20.
The coming changes will simplify Steem, introduce amazing new features and remove unnecessary rules that are currently quite outdated and hindering for growth.
However, the post is very long and it can be somewhat difficult for the average Steemian to fully grasp - no matter how smart said Steemian might be :)
That's why your witness, @therealwolf is here for the rescue:
HF20 in plain english
First off: for HF20 to be implemented, 17 of the top 21 Witnesses have to be in favour of it.
When will it happen?
Tuesday, September 25, at 11:00am EST.
A testnet will be available prior the date in September. (this is to ensure no hiccups would compromise the blockchain)
Key upgrades you should be excited about
Previously, if a vote was made within the first 30 minutes after a post was created, the voter would receive less curation rewards, as those rewards would go to the author instead. This amount has been changed from 30 minutes to 15 minutes. Additionally, the curation-rewards which previously went to the author, are now being returned to the reward pool.

Bandwidth will be replaced by Resource Credits (RCs) which will make Steem the most advanced freemium blockchain in the world. (More about RCs)

Accounts can be created with RCs instead of STEEM delegations. How many RCs it costs to create an account is based on the demand aka an internal market. The global pool of Discount Account Creation tokens will limit the accounts that can be created that way. The total number of tokens allowed at any time and the amount of daily tokens will be controlled by the witnesses.

Accounts that will be created with STEEM have their initial STEEM burned/destroyed. For example: if it costs 3 STEEM to create an account - instead of the account having 3SP - the 3 STEEM will be send to @null aka burned. Accounts can not be created with Steempower delegations anymore.

Very small accounts with less than 1 SP couldn't previously vote due to the Dust Vote Threshold. This has been changed by allowing users with any amount of SP to make votes as long as they have enough RCs. However, very small votes could be worth nothing with this change.

The period until Steempower will return after canceling a delegation is now 5 days, down from 7 days.

The powering down of Steempower has no more minimum restriction.

The amount of SBD you receive with your author rewards has been indirectly changed. You currently receive a lot of STEEM instead of SBD as the debt ratio is above 2%. If it were at 5% or above you would receive 50% STEEM and 50% SP. In HF20, you'll receive SBD unless the debt-ratio is above 9% and under 10%. If it's above 10%, then you'll receive 50% STEEM and 50% SP as well.

Instead of being able to create a new comment every 20 seconds, you can now create a comment every new block (3 seconds).

If you create an order on the internal market - for example to sell SBD for STEEM, then these orders will now expire after 28 days.

Previously, in the last 12 hours before the payout of a post, no votes were being counted. This has been changed now in a way that the effectiveness of a vote in these last 12 hours goes from 100% to 0%. Which means: if you vote 30 minutes before the payout, your vote uses the same amount of votingpower but would have pretty much no impact on the rewards.

The Double Voting Exploit has been fixed (more info here) in addition with increasing the precision of voting power (now voting mana).
And for Witnesses?
Yes, there are many things Witnesses need to learn and to be honest I thought about adding the changes for witnesses in this short post as well, but decided against it, as every witness should read the main-post aka coming changes for HF20 after all.
Don't let the market keep you down
Everything you are seeing, the development happening right in front of our eyes is an indication that there is absolutely no stopping STEEM. HF20 is actually a necessary stepping stone for SMTs to launch.
For me, the fact that the date has been announced, the excellent communication from Steemit Inc in the last months, is just an indication that they intend to deliver a superb product.
I for one am excited for the last quarter of 2018 and I can't wait to see how we will close this year. I'm willing to bet these markets will become very easy to forget in a few months.
Keep on Steemin!
Your witness,
@therealwolf
---
Making Steem Greater


Projects developed by @therealwolf for Steem

---
---
More about me
#1 Ask Me Anything livestream with 15 questions
---
Do you share my vision for Steem? Let's work together to achieve it!
---
You can vote for me at https://steemit.com/~witnesses.
Or you can simply use steemconnect to vote for me or to set me as a proxy.
A big and sincere Thank you to all of those who support my efforts!