With the first half of 2019 nearly behind us, I'd say it's time for us to take a look into the near future for Steem.
---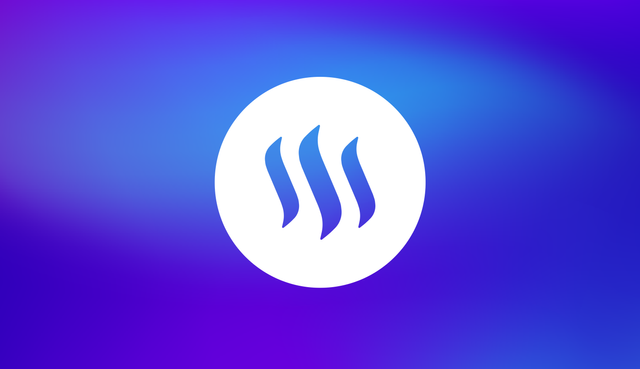 ---
Steem Engine - SCOT & Nitrous
Recently, the team behind steem-engine launched their newest projects:
SCOT, which enables anyone to create their own steem-engine based SMT (aka Steem clone). Technically it's not a clone, but on the outside, it works very similarly.

Nitrous - a service that allows everyone to create their own hosted community website, like Steemit - no real technical knowledge needed.
Which essentially means: even without the real SMTs around, it's now possible to create your own little Steem & Steemit network.
---
What about SMTs?
Real SMTs are still crucial, as they will have the same security benefits Steem has. (SCOT tokens are less secure than Steem, no DPoS yet)
Nevertheless, SCOT is important, as it gives everyone a glimpse into what Steem will/could look like very soon: a platform (Steem) which is enabling many, many more platforms (SMTs) to exists.
---
What does this mean for Steem?
But what does this mean for Steem, when there are suddenly hundreds of tokens that are doing exactly the same thing Steem is doing (maybe better)? Besides bringing value to the underlying infrastructure (Steem), they are also making a few things redundant.
Is the currency distribution of Steem still required or even desirable, if an SMT could do the same thing, in addition to being much easier customizable? (curation-%, author-%, inflation, etc.)
---
Inflation / Currency Distribution | 👍 or 👎

One of the biggest turn-offs for people wanting to invest in Steem is the high inflation rate (currently ~8% APR, narrowing to 1% APR over the next 16 years), meaning the rate in which new tokens are being created/distributed.
For example: If there are 1000 tokens in existence and you own 100 of them, you essentially own 10%. However, if every year 1000 more tokens are added (via inflation), that is not being distributed to you percentage-wise, then in a year, you'd have lost 50% of your value.
Usually, this inflation is being redirected to stakeholders, those owning the tokens. In the case of Steem though, more than 50% of the inflation is going to people who not necessarily have a stake in Steem (authors) via voting. Stakeholders do get a small part of the inflation; 15%, but which is still not a lot.
However, it does shine a light on the problem of inflation. Would you rather have the majority of your stake in a currency like STEEM, which is losing a guaranteed amount of ~7.5% in 2020? Or, would you rather own BTC, which will have less than 2% inflation in 2020.
---
What if ...
So, what if we'd remove the inflation nearly completely?
We can't remove everything, as this blockchain is running via DPoS, which essentially means that witnesses are being paid to run the software to keep the blockchain secure. (and security is N°1 priority!)
I would also argue that stakeholders should have an incentive to keep Steem powered up (we could talk about removing the 13 weeks downtime, or making it more dynamic => higher downtime => more APR), meaning the interest for stakeholders is for our best interest as well.
But besides that, we could scrape away ~75% of the total inflation. Essentially, bringing the inflation rate down to under 2%. Which would be a phenomenal fundament for people to build their own tokens on.
---
But why?
Steem had the number one purpose after its launch of distributing the currency. And while this job wasn't done perfectly, the currency has been distributed pretty well. However, after nearly 4 years, we've reached a point where sub-tokens of Steem can be distributed as well, probably even better.
Will this mean that voting (& bid-bots) will be gone as we know it? Probably yes. But that's a good thing because it means that Steem is changing and improving.
In my opinion, Steem has to be a strong & solid fundament for people wanting to build their own tokens/communities/businesses on - and you need a some-what stable currency for that; one without much inflation.
---
Let me know your thoughts in the comments below.
Wolf
---

Do you believe that my work is valuable for Steem? Then please vote for me as witness.