In this post, I want to share my thoughts on the proposed worker proposal system by @blocktrades and why I believe it could bring massive value to Steem.
---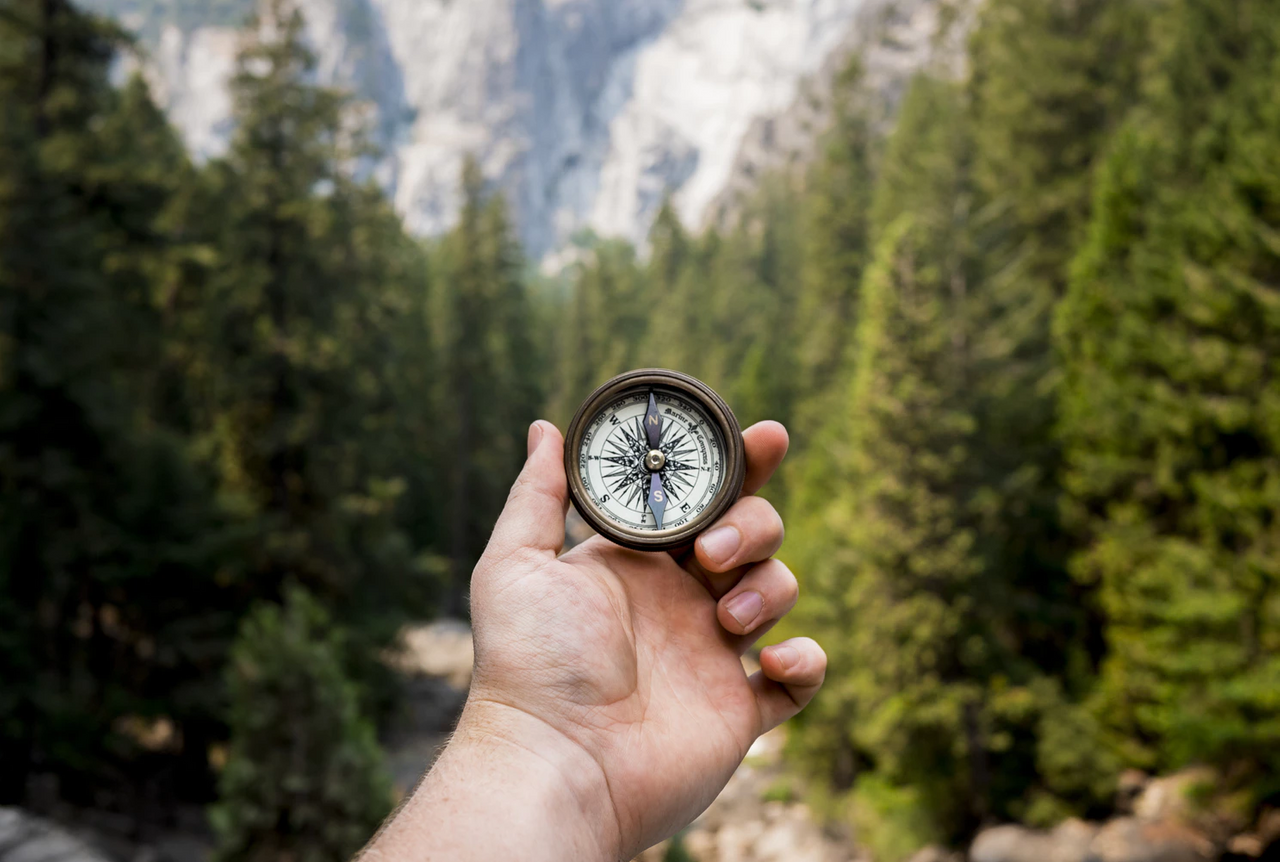 ---
Before I begin, let me mention that my decisions as a Witness and stakeholder are in line with what's best for Steem and that I'm always open for discussions.
With that said, let me quickly explain in a few sentences what a worker proposal system is.
---
What is a Worker Proposal System (WPS)?
This is a very rough description how I would explain it, as a detailed one would probably fill up a post alone
Essentially a WPS (for Steem) is a system designed to make it easier for individuals to be rewarded for work & projects, primarily for Steem.
Individuals are able to create proposals for projects/tools they want to work on/they want other people to work on, for example with a minimum salary they want to earn or even need to earn in order for it to be sustainable.
Stakeholders of Steem are then able to vote for proposals. If enough stakeholders voted in favour of a specific proposal, the person responsible for the work is then getting paid for doing exactly that.
---
So with that out of the way, let me get straight to the reasons why I believe it would be valuable for Steem.
#1 Incentivizing Steem Blockchain Development
The main reason I believe some kind of worker proposal system is necessary for the longevity and success of Steem is that Steem is a technology and its success is dependant on the work people invest in improving it.
Currently, most of the blockchain development is being done by Steemit Inc. - the company who initially created the blockchain. While they are making progress, I think many will agree that in order for Steem to stay relevant, we need a lot more development from a more diverse source of developers. Especially if we want to prevent stagnation due to development centralisation.
Let's just take Smart Media Tokens as an example - subtokens for Steem. They should have been ready a year ago, but will hopefully be launched in a few months; in a light version (meaning not all features will be available from the start).
The reason they are so delayed is that Steemit Inc. was completely responsible for them, and without pointing fingers; that's a centralised risk.
Could they have been launched earlier if we had a WPS in place? I can't say that for sure, but if @blocktrades (the company) is able to implement a WPS (in addition with all the other work they have done for Steem in the very early days), then I'm pretty sure they could have done some work on SMTs. Or blocktrades could have even finished up rocksdb earlier, which would have freed up time for Steemit Inc. to finish SMTs.
But even without focusing on SMTs - imagine we, as a community, would decide that downvotes should be more powerful in order to better combat abuse. Who would develop that? Hint: WPS
#2 Incentivizing Development for Essential Projects & Tools
What do you think is one thing that many of the d/Apps listed on SteemApps.com (for example Steem Monsters, Partiko, Steemhunt, Dtube, Smartsteem etc) have in common?
Most or maybe even all of them are using libraries.
While I'm not sure which programming languages have been used for each app, I'm certain that most of them are using either dsteem, steem-js, beem, radiator or another library. If you're not sure what those are: all of them are libraries which are used to easily work with the blockchain. They are pretty much the backbone of many apps - and AFAIK all of them have been created by community developers.
One of the most important ones is beem by @holger80, which saved many projects based on python from premature death, as the previous library piston, was deprecated. Holger, who has also a PhD, spend a lot of time developing this project and AFAIK didn't really earn much from it.
Projects & tools like that are crucial for 3rd party development on top of Steem. But sadly the chance of them being abandoned or not being updated as much as they should be is quite high, as they are not projects with a business model, meaning they're not making money.
And that's where WPS would come into place. A developer such as Holger could be incentivized to make beem as good and secure as possible (we don't want errors on the basic structure many apps are depending on) for Steem.
---
But where does the money come from to fund these proposals?
Where does the money come from?
Well, there are currently 2 options.
Donations
Inflation of STEEM (New Or Redirect)
Personally, I would like to see a system that is combining both options, as I believe it should be the goal of STEEM to reward those people contributing to its success via code. And the most direct way is inflation.
Donations can help to have some bursts of support, as people have to give something from their own hard-earned STEEM/SBD. On the other hand, inflation is a way to have a longlasting method.
Which inflation source?
However, if we use some of the inflation - do we add new inflation to the reward pool or do we redirect some of it?
We have currently 5 uses of STEEM inflation as you can see in the image below.
---

---
New Inflation
We could add another one and leave everything as it currently is, but adding even more inflation to STEEM would punish investors and stakeholders and would give new investors even less reasons to buy STEEM.
The only reason why it would be a good idea is if we truly believe that STEEM is able to attract and retain millions of active users. I find this quite risky - but I'm open to discussions about this.
Current Proposal
The initial idea by blocktrades is to reduce author rewards by 20% (from 50% to 40%) and use this for the WPS fund.
Rest assured, I can understand that this might create confusion across content creators - after all, all of you creators are working hard for it, right?
Author Rewards Inflation
Yes, we do - but authors also have the least risk in the system.
As an author, having Steempower is not a necessity. You could power down and sell every STEEM you have, but you could still post your content and be rewarded for it.
You're able to live from these author rewards because people decide to keep STEEM - and not sell it. STEEM could very well get to below 5 cents if enough stakeholders decided STEEM isn't a good enough investment - which could happen if STEEM isn't keeping up-to-date with other blockchains.
Curation & Interest Inflation
The same is not the case with curation rewards (earning on votes) as well as the interest (earning for keeping STEEM as SP). Both require STEEM as STEEMPOWER, which is a massive risk from the crypto market as a whole and to STEEM as currency.
STEEM is already not seen as an investor-friendly cryptocurrency, as the inflation is quite high. Reducing these inflations, which are actually good for stakeholders, would just make the whole problem worse.
Witness Inflation
Before I go any further, I'm a witness myself, but I'm trying to be as 100% objective as I can.
Witnesses are securing the blockchain and reducing those rewards lowers the threshold of possible attacks. (@ned spoke about this problem recently on the latest the State of Steem show, if you want to listen to his explanation)
I'm sure that all of the witnesses are honest and trustworthy, but as you saw with dlive and jerry - people can lie in your face and you wouldn't see it. If witnesses aren't happy with their pay, they might be able to be used for attacking purposes.
In order to prevent this, the pay must be reasonable. And if someone might believe Steem is paying too much to witnesses, take a look at EOS BPs - they're getting paid 2x-2.5x as much as Steem in simple terms of tokens and 10x as much in terms of USD value (https://eostracker.io/producers). Why is all of this important? Well, some highly valuable witnesses already switched their attention to EOS.
If STEEM were to pay the same as BP on EOS from a token perspective, inflation would need to be increased by 2x-3x to 20%-30%, from 10% - and that's not even counting the USD difference.
Also, witnesses have the risk of having to run infrastructure, regardless of the price. Many backup witnesses are already in the negative, depending if they run backup & seed/other nodes. (@smooth wrote a great comment about this as well)
With all of this said, as a witness, I'd love to donate on a project to project basis and I'm still open for discussions on this matter.
---
What's next?
Discussions, Discussions, Discussions.
This is an important topic and I'm treating it like this.
As I said in the beginning, my decisions as a Witness and stakeholder are in line with what's best for Steem.
And if we decide that a donation-based WPS is the first best step or that a 20% author cut is too much and we should start with 5% or 10% or no author cut at all, then let's talk about it.
The most important part is that we're not coming to conclusions too fast and that we're looking outside the box and are willing to let others prove their ideas right.
So with that said: let me know your thoughts! Especially my fellow stakeholders - your opinion matters!
I would also like to encourage posts about these topics, as they're easier to structure than comments. (We could use the tag #wps)
Wolf