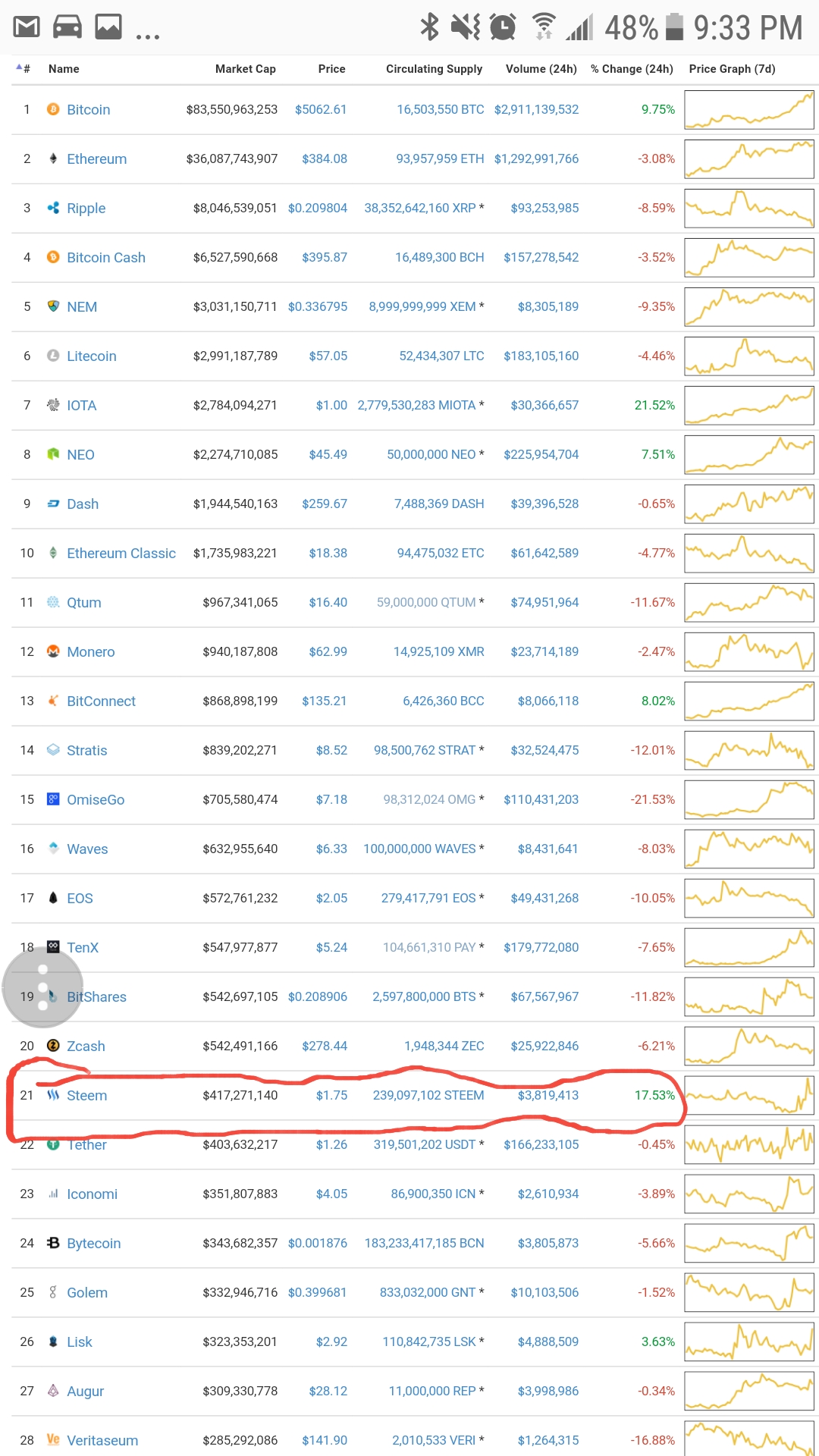 As some of you Steemians know........
Currently Steem is an under valued crypoto currency FOR NOW ! More recently @jerrybanfield made an ad on Facebook and that ad ended up reaching some where close to
2Million people. As Jerry said before what determines the value of a Steem $ is the amount of transactions made on the currency.
Therefore, If 5% of the 2million that seen the Steem ad (via Facebook) created a Steem account that would result in a soild a 100,000 new users. If 50% of the 100,000 new users decide to invest in Steem that would be 50,000 new transactions.( Now mind you I personally believe that more than 50% will choose to invest) that being said the vaule rises and your moeny grows.
If you haven't yet invested in steem I would recommend you do. I'm no financial advisor but I know what an unvauled asset looks like. Steem has so much poteinal to be huge. Take advantage now before it's too late.
The price in the picture is in CAD.