You can theorize all you want. But taking a look at the real thing while it is happening gives the most accurate picture. The HF20 was a success. But the consequences were a mess. It took 25 hours for most users to become able to use STEEM as normal. We were warned even before the Hard Fork:
The changes in user experience should only last around 7 days. Unfortunately, it's impossible to know exactly how things will unfold as the system relies on unpredictable human feedback. What we know has to happen in order for Steem to scale‒while remaining a freemium blockchain‒is that we must transition to a system in which the people who are performing low cost operations are not paying for the people who are performing high cost operations. In addition to improving the sustainability and scalability of the ecosystem, this system should have a beneficial effect with respect to spam and bots. But this also means that there will have to be a transition period during which users learn what operations consume a lot of RCs. Votes and token actions will require relatively few RCs, for example, while comments will consume far more RCs. Again, this is based entirely on the amount of computational resources these activities consume.
https://steemit.com/steem/@steemitblog/hardfork-20-what-to-expect-tomorrow
How It is Going With Resource Credits
I have 3326 SP effective SP. This is how things looked 25 hours after the fork (September 26, 2018 1600 UTC)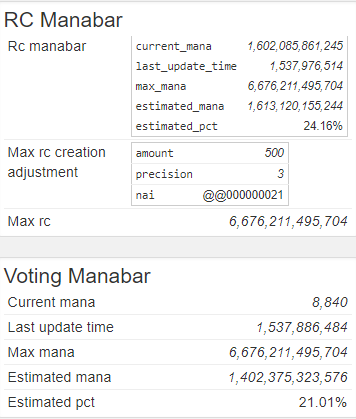 I used STEEM as I would normally do (except for posting long posts) and this was the reslts 30 minutes later.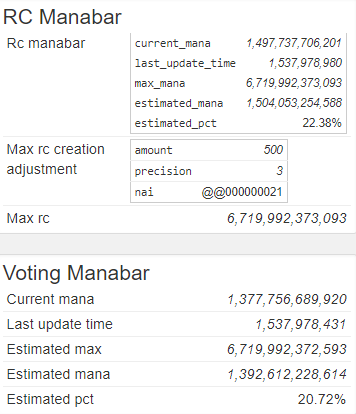 Here are the results another 30 minutes later (26 hours after HF20)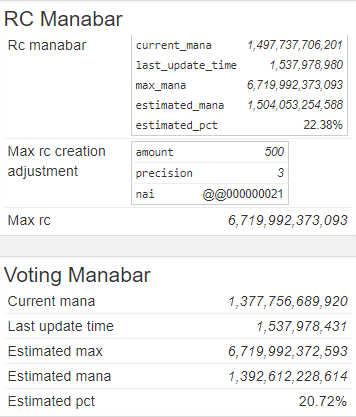 Then I took little bit of time off for other activities like YouTube, studies and other real life stuff. After coming back I curiously took another screenshot at 21:35 UTC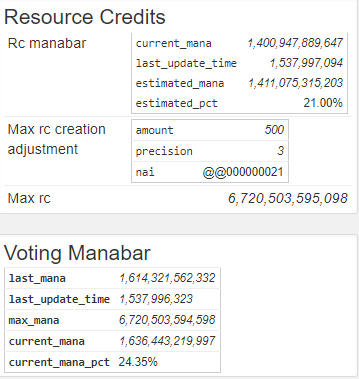 Along with time https://steemd.com updated their UX to represent the new changes and finally at the beginning of 27th 00:00 UTC I had this screenshot after spending some time on STEEM.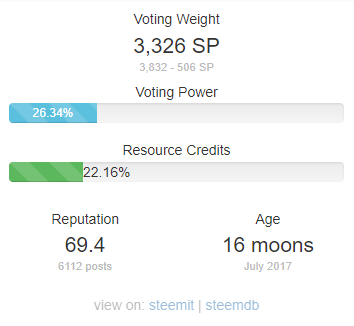 Conclusions
Although Steemit Inc officially mentions about having to wait for about a week for RC values to adjust based on the market (It's sort of like a price discovery phase of a product that is completely new to a market) I'm going to be facing absolutely zero trouble regarding any of this. Since human beings sleep and take rests I'd say a heave blockchain user would be safe with just 1500 SP on the account.
If you only spend a little bit of time on STEEM, just few hundred SP should be sufficient. In case you are not so blessed, just go to Minnowbooster and get yourself a 1 week delegation until things settle down.
Reading my post on Post-HF20 Tips should also come in handy. If you gained any valuable insights, please resteem this post as Steemit Inc isn't doing their best job and we are a community and we are all in this together and therefore we should keep being helpful to each other has much as possible during the less than glorious times.