Good to see the price up but looking at the chart, it needs to break out of this down trend.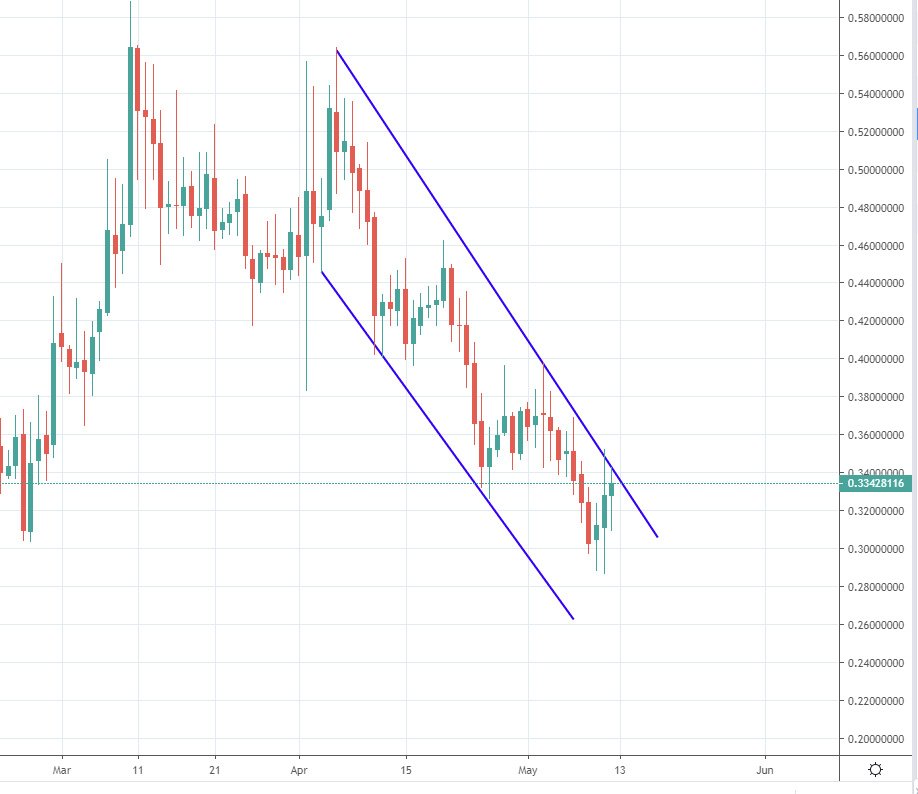 With so much money going into Bitcoin, hopefully we will see some of that being used to buy Steem soon. Meanwhile, this might be a good time to buy at these low prices.
This isn't advice, never risk money you can't afford to lose.