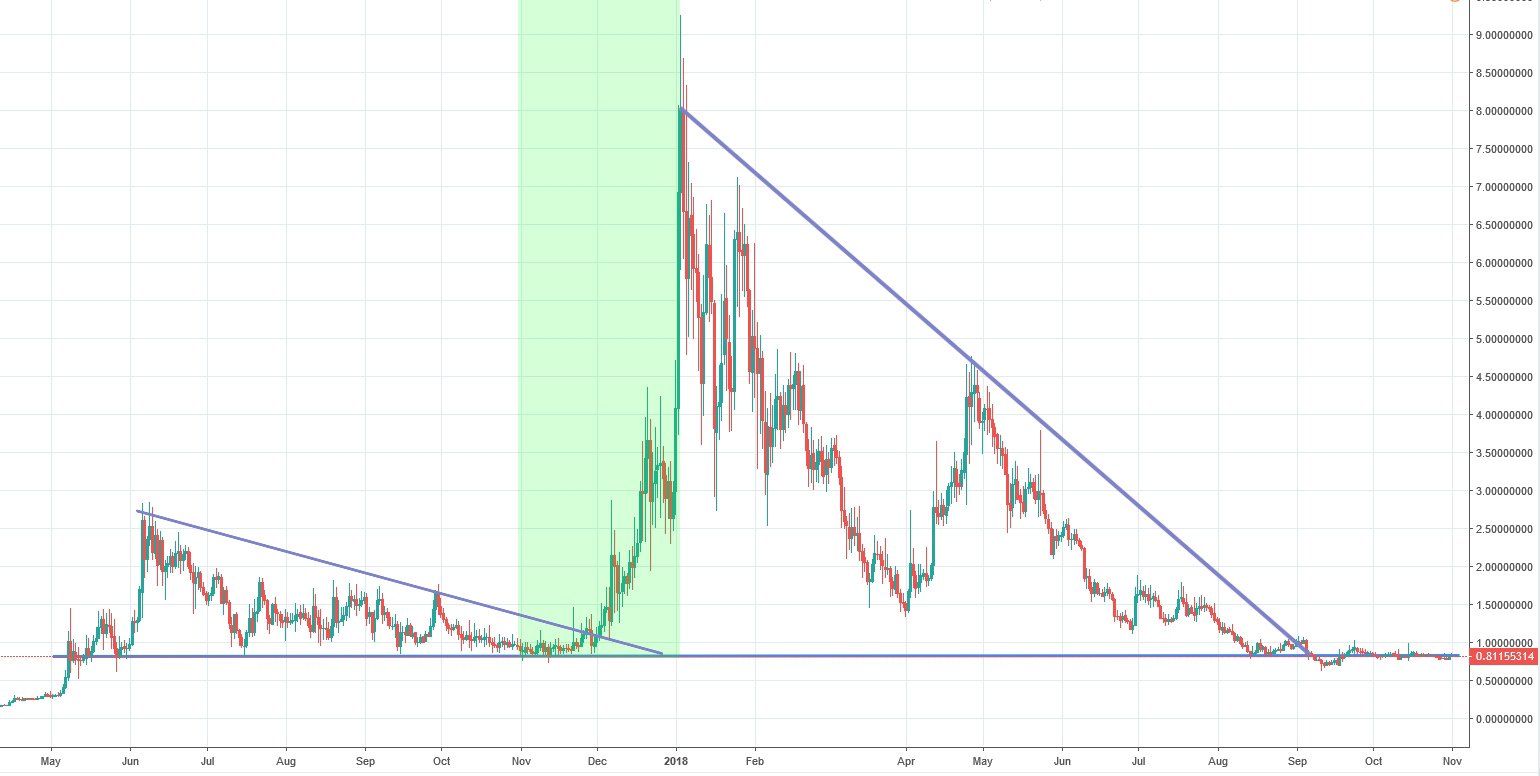 Steem is hovering around a long term support line. This time last year, it was around the same price before there was a big bull rally. I've highlighted that in green on the chart. It might not happen this year but it has to be a possibility worth considering. If Bitcoin carries on down, it might drag steem down with it and 50 cents seems like it would be inevitable.
If the US stock market has peaked, the dollar usually strengthens, as people move into it. That might bring more pain for cryptocurrency in the short term but it shouldn't last too long. I don't think that's guaranteed to happen but I would be buying if it did.
I think Steem is undervalued, compared to a lot of the coins with a higher market cap. Having been looking at steem for over a year, I think it seems to have much more going for it now but its at almost the same price. I wouldn't expect that to last too much longer. This isn't financial advice, all cryptocurrency is risky and its wise not to invest more than you can afford to lose. I'm willing to take that risk because I think the potential rewards with steem are likely to be high.