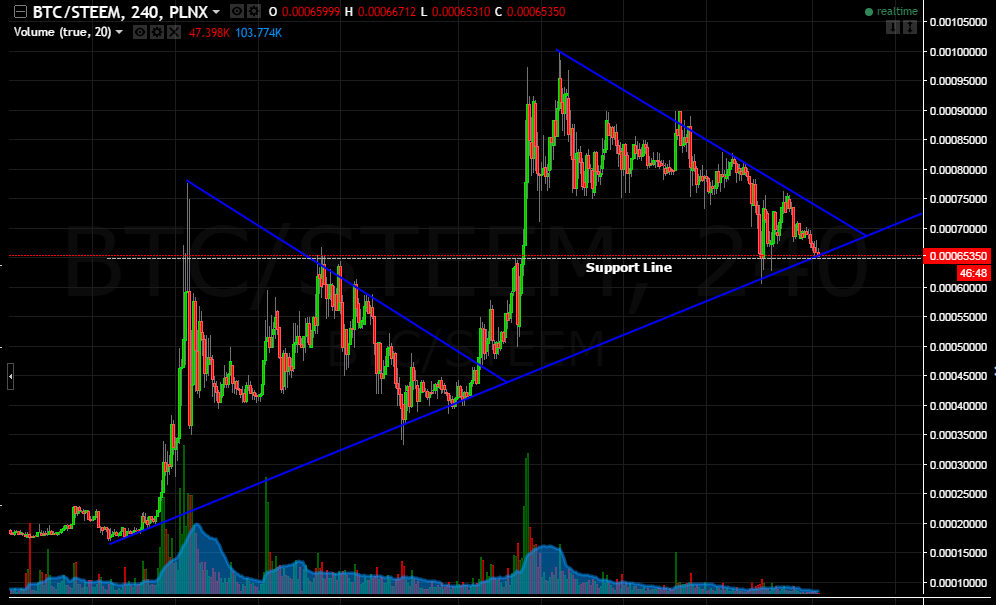 Steem looks like it's getting ready for a third round.
Price it's at the support line which was previous resistance. Also there is double bottom.
Entry:
0.000600 - 0.000700
Targets:
0.000775
0.000899
0.001000
New ATH is likely posible if this scenario turns out to be correct. Market loves cycles so let's see howit goes..
More conservative entry at the break out of the Resistance Line.
My analysis is also based on the 2 previous patterns which indicate that clearly if things don't go wrong steem is going to follow the same pattern again.
Disclaimer:
Crypto Trading is risky business and you can loss partial or full amount of money. This Trade view is not a guarantee and only my personal speculation. Trade at your own risk with that money only you can afford. Bitcoin unexpected pump or dump will make this analysis void.