Everyone has been predicting a drop, and well we have one.
The big question is whether or not this is the bottom or is there more dumping in site.
I don't do TA, but I read other peoples. I don't have an opinion, but most people are predicting we could have farther to go down.
I'm looking for an entry position, but I'm waiting a bit.
So, here we are:
Bitcoin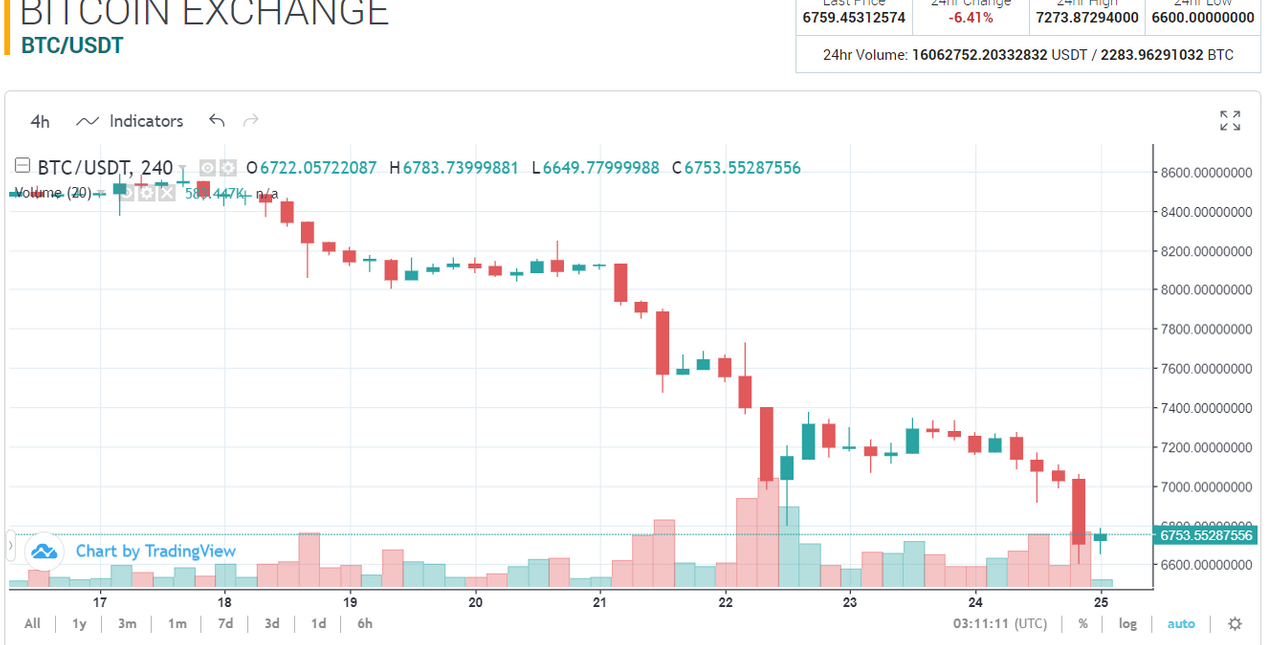 BTC /USDT at the time of posting $6753
Steem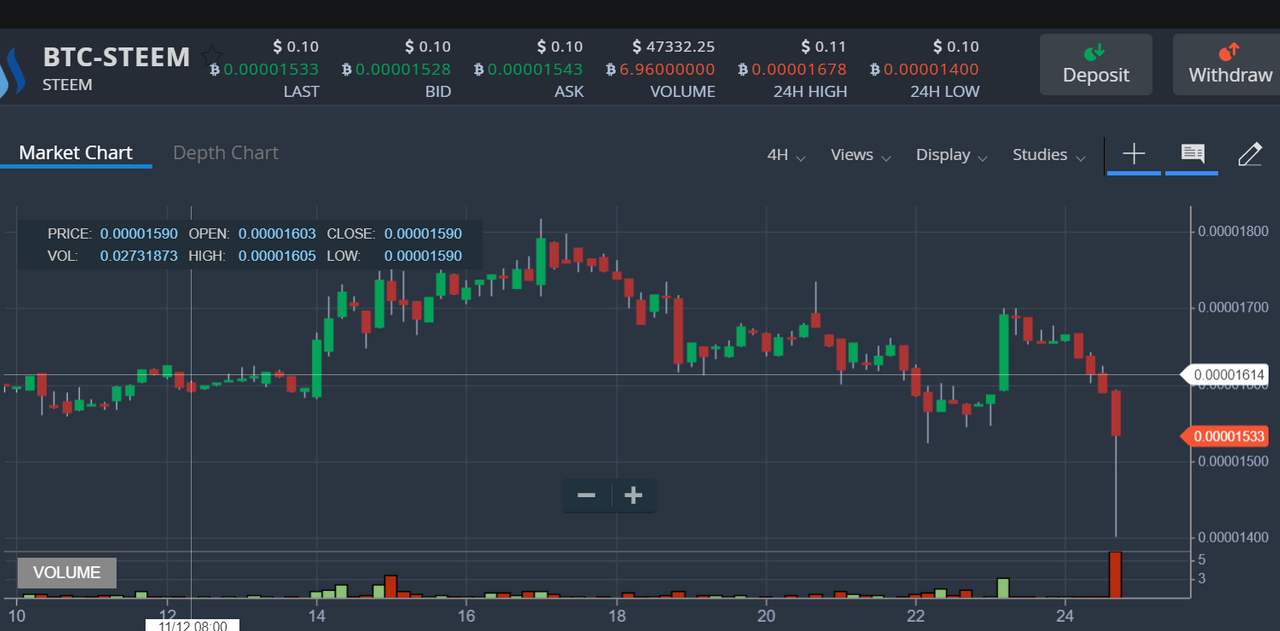 BTC/Steem
Steem trading at .00001533 or just a smidge over .10
10 for a dollar Steem.
That last candle has a long tail, so it was worse for a bit.
EOS/USDT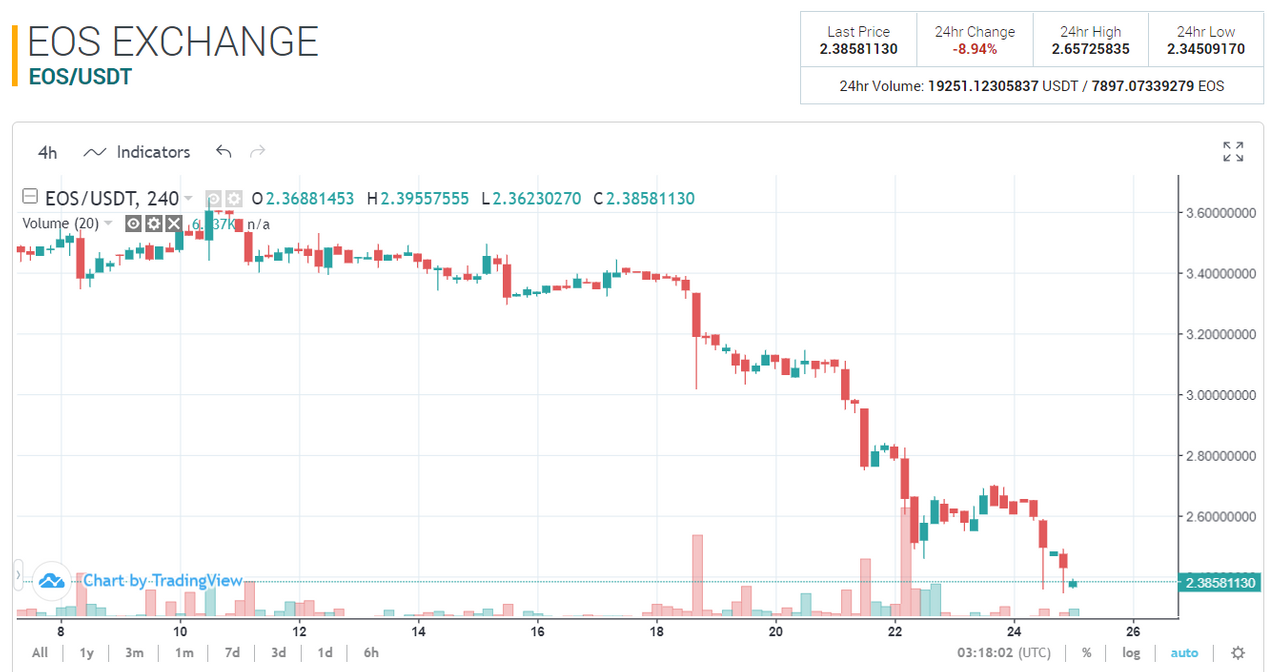 EOS is currently trading at $2.38
Basically, everything that I hold took the hit. I don't trade, but I do occasionally move things around.
Other than looking for a place to buy a bit more this doesn't change any of my plans...
How are you doing? What do you predict and are you immediately impacted?
Let's talk about it in the comments.
PS Wednesday is the closing day for the Dudeior Posts! They have been great, check the tag!