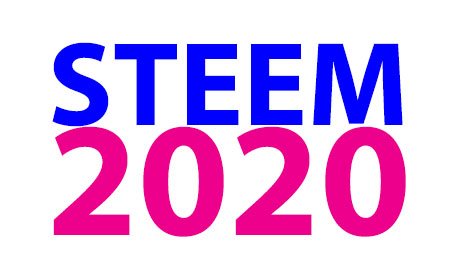 My Entry of Contest Steem 2020 -what should Steem do next year & how will you help
Hi Steemian how are you today? I hope you are healthy and creative to work.
It is just only 2 months to get new year. And we must prepare well about our plan to face new year, 2020. And we know in Steem there is a great idea from
@pennsif
to take us together in new era. We know 2020 will become new arena for Steem. It will be very urgent for Steem because it take us into new scene. As
@pennsif
said 2020 become so important for Steem, for all of us.
2020 is going to be a pivotal year for Steem.
Smart Media Tokens and Hivemind Communities will take Steem into a whole new crypto arena.
But it will take us, all of us in the Steem community, to help propel the platform to the place it deserves to be.
As a Steemian we must help Steem (or ourselves) to make 2020 become our field in crypto era. For these steps @pennsif with his sponsor such as @theycallmedan, @yabapmatt, @steemmonsters,
@starkerz, @yoodoo, @threespeak and votes from the @oracle-d held a contest named [CONTEST] Steem2020 - what should Steem do next year & how will you help [120 STEEM prize pool].
For further information you can also read post from @pennsif.
Steem2020 contest update - 1500 STEEM prize pool & judges announced
We can provide support by proposing what steps we should take in the coming year.
As a Steemian I want to participate to provide input on what steps must be taken in order to face the year 2020 for the development of Steem.
In my opinion, joint steps can be carried out synergistically between content creators, stake holders, and Steemit Inc.
This simultaneous way of working can be carried out hand in hand so that it will be able to bring Steem to move better.
to increase morale in 2020 we must also set targets that we will achieve.
these targets are:
1. Increased Steem users
This becomes important because more and more users of STeem both as social media, cryptocurence will certainly have a positive impact on all.
2. Reactivate Steemian which is suspended.
Since Steemian value has decreased, many Steemians have been inactive.
3. Improve posting posts in Steem
Steemian's increased passion for posting will increasingly turn Steem
4. Rising Steem Prices
Steem value is a very influential factor for the development of all Steemian
Real Work
I include work steps in two semesters or may be in a quarterly time. If we plan in two semsester we must determine about the target and steps. Or we can make it into quarterly. Every quarter is evaluated and given a correct reference so that the next quarter will run better until reaching the target at the end of the year.
Every quarter every Steemian as creator of content ; Whitness or Stake holder; and Steemit Inc. must work hard to realize its mission.
The following is an overview of the steps that must be taken to achieve the targets set.
First Quarter
Content Creator
Post content which attract many newbies.
Big account can make weekly contest which can involved many Steemian
Try to contact Steemian who inactive. The may be missed many good information because inactive in Steemit.
Create giveaway program
Promotion in other social media
Don't make "Downvote War". Give explanation why post is getting downvote.
Witness or Stake Holder
Support the program with donation, giveaway or delegation.
Enlarge/expanding the scope of witnes and increasing the value of witnesses' work.
Avoid power down and left Steem to prevent inflation
increase value of reward
Steemit Inc.
Control the inflation
Hold a Hard Fork to fix the deficiencies and / or improve what is on HF 21/22
At the end of the quarter an evaluation is held, which parts have been achieved and which still need to be improved. After the evaluation, just move to the second quarter
Second Quarter
Content Creator
See the post was sent in Steem. If we see many newbies who join in Steem more and more we can say that Steem user increase.
in this case we must keep our spirit to post in Steem to boost Steem becom more popular.
More contest, giveaway and donation is better it will make many newbies or other people in other medaia social will join Steem.
Create a Game competition. it will invite many gamer from other social media com and join.
Continue to promote in other media.
find newbies post and then support them and they will support each other with upvote, resteem/reblog for newbies.
Witness or Stake Holder
Make better kuration system
Understand the weakness of new steem and try to make raparaton with next Hard Fork
Keep the inflation don't be worse, instead can decrease inflation.
Steemit Inc.
create regulations that increasingly support the rising value of Steem
perfecting regulations and policies that still invite problems
Near the end of the second quarter an evaluation was held. Which parts should be more refined and can be improved again.
Third Quarter
Conten Creator
Keep to post and promote
Find other way to support Steem by giveaway, delegation.
Doing upvote, resteem and other action to support newbies.
Witness or Stake Holder
Develope new block to make chances for user
Steemit Inc.
Try to find new system for better effort.
Annual Evaluation
After all the planning is done, it's time for us to do the evaluation. Pay attention to the progress from the first quarter to the middle of the third quarter. If all goes well and runs well it can be expected that Steem will improve and is expected to skyrocket the following year.
We need to find the right reference from each quarter to get information on problems and the best alternative solutions so that it will be easy to handle the problem.
Those are the steps that I propose to welcome 2020 for Steem and everything related to Steem starting from the tribes and hive communities.
Thus my writing, may useful for us, for Steem
With Steem we learn and earn
Thank you for reading my post. I hope you enjoy it