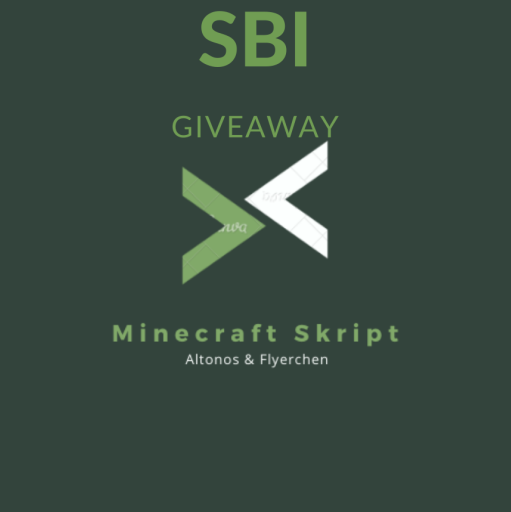 Die zweite Gewinner für unsere wöchentliche Verlosung steht fest.
Herzlichen Glückwunsch an @crimo der SBI gehört dir.
Um das ganze transparent zu gestalten:
Der Tagesgewinner aus dem Post zur Vorstellung des Zahlungs-Scriptes ist: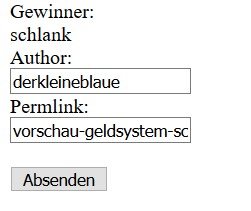 Den Tagesgewinner für den Post mit unserem Update 12: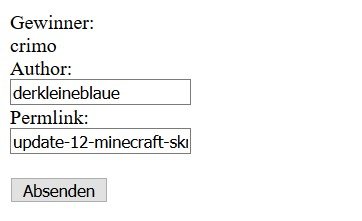 Tagesgewinner für Update 13 ist: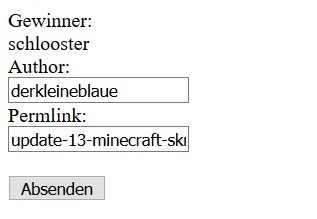 Der Tagesgewinner für das dtask Update ist: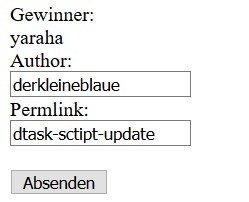 Tagesgewinner für die Vorstellung der Minecraft Community ist: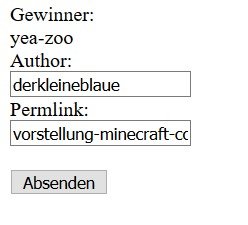 Damit wandern folgende Namen in den Lostopf:
@schlank
@crimo
@schlooster
@yaraha
@yea-zoo
Das Glücksrad hat den Gewinner ermittelt: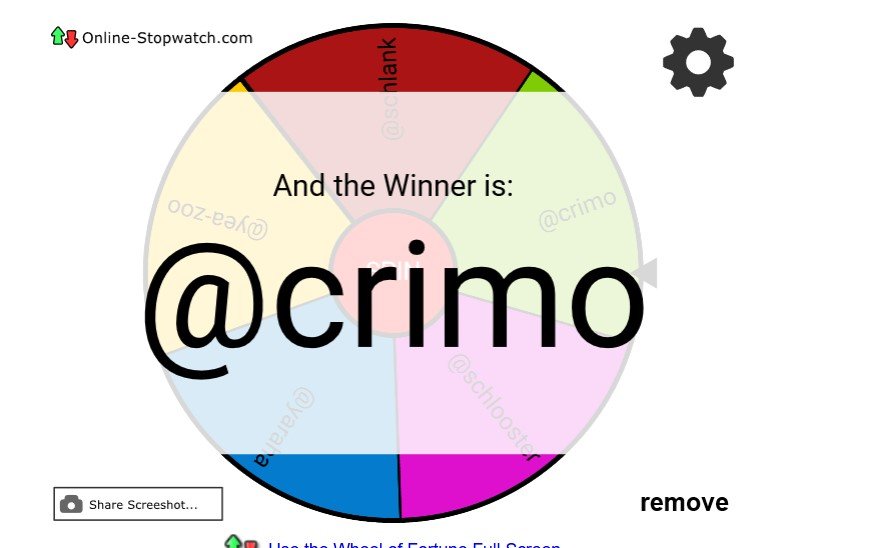 Übersendung des Gewinns: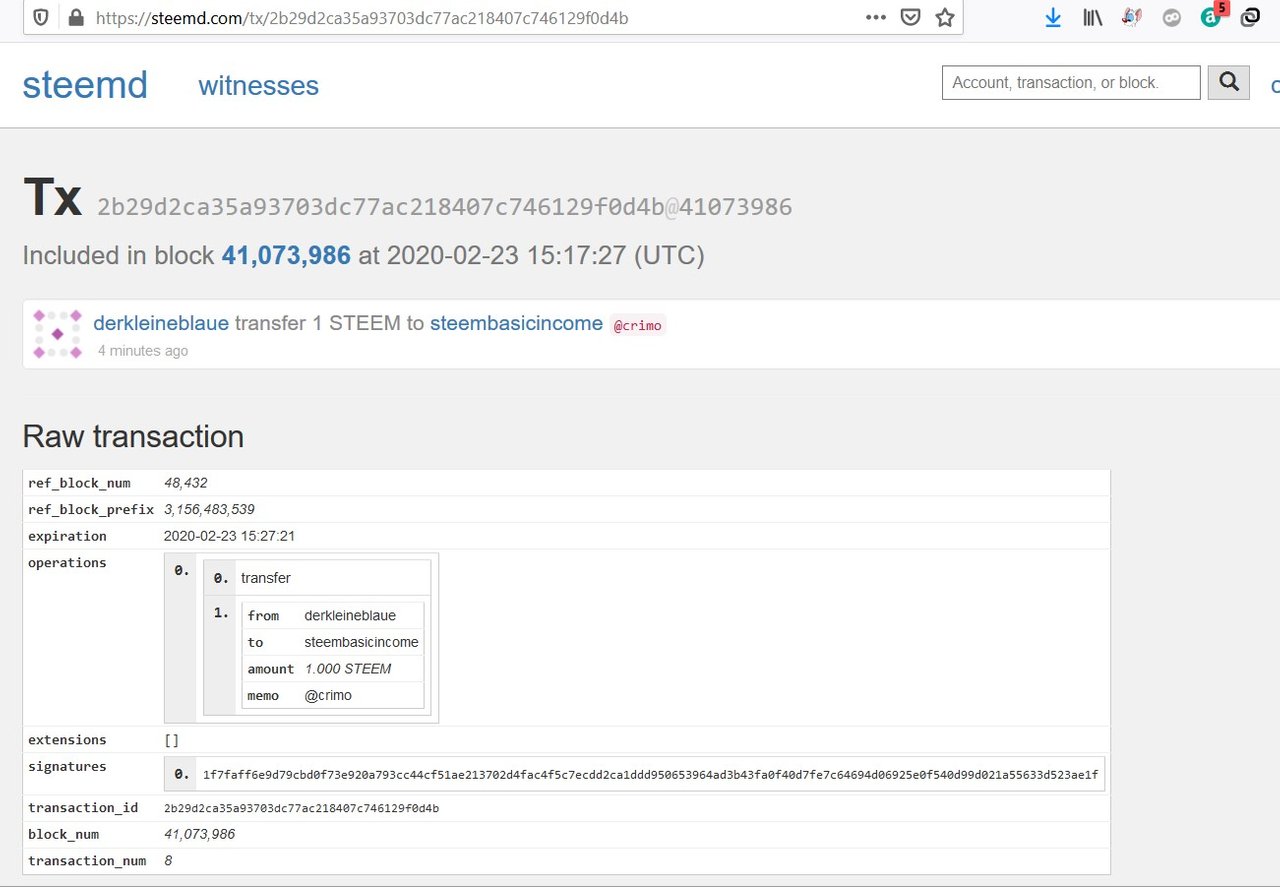 ---
English Version (google translate):
The second winner for our weekly raffle has been determined.
Congratulations @crimo the SBI is yours.
The day's winner from the mail to presentation of the payment script ist: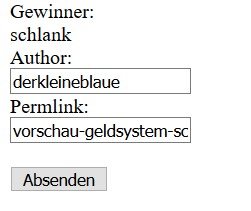 The day's winner for the post with our Update 12: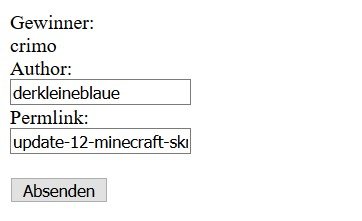 The winner for Update 13 ist: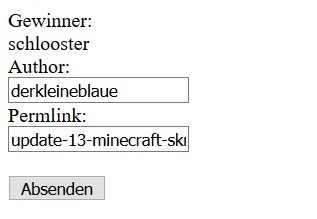 The day's winner for the dtask update ist: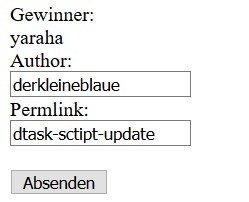 day's winner for the Introduction of the Minecraft Community ist: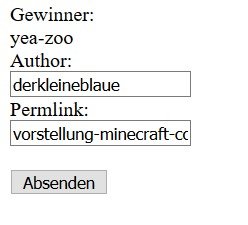 The following names are moved to the lottery pot:
@slim
@crimo
@schlooster
@yaraha
@yea-zoo
The wheel of fortune has chosen the winner: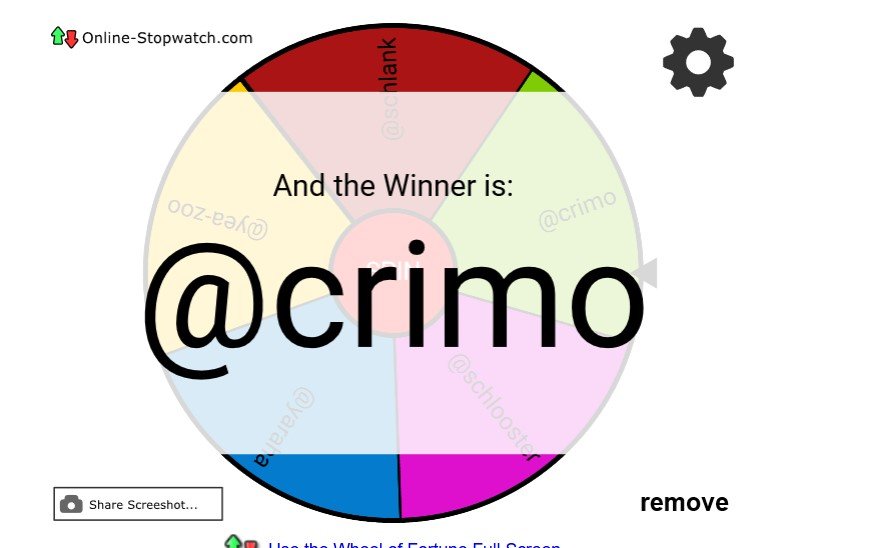 poof of transaction: