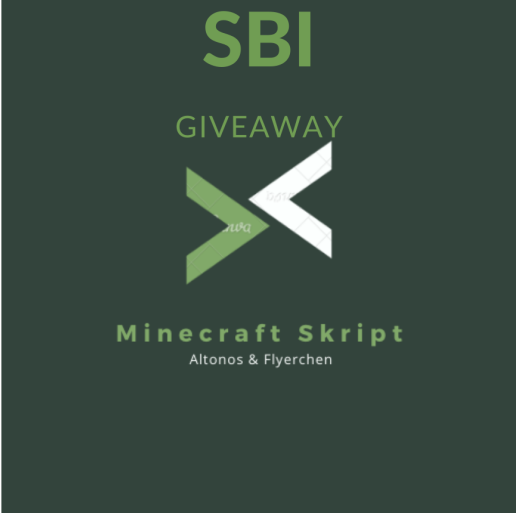 Da die Zeit gestern und heute etwas Knapp war haben wir leider kein Update für unsere Scripte geschafft. Allerdings möchten wir euch heute unsere wöchentliche SBI-Verlosung vorstellen.
Was gibt es zu gewinnen?
Wir werden jede Woche einen SBI verlosen.
Wie läuft das Gewinnspiel ab?
Wir erstellen weiterhin nach Möglichkeit jeden Tag einen Post mit unseren Scripten und deren Updates. Jeder der mit mindestens 2.000.000.000 rshares (ca. 100 Steempower auf dem Account) upvotet, das entspricht einem Upvote von ca. 0.001 STU, kommt in den täglichen Lostopf.
Ein kleines Script wird dann einen täglichen Gewinner ermitteln, der in den SBI-Lostopf kommt.
Am Ende der Woche wird dann ein Gewinner aus dem SBI-Lostopf ermittelt der den SBI gewinnt.
So einfach ist das, Upvoten und mit etwas Glück einen SBI gewinnen.
---
Englisch Version (google translate):
Because the time yesterday and today was a little bit short we did not manage to update our scripts. But today we would like to present you our weekly SBI raffle.
What is there to win?
We will be giving away an SBI every week.
How does the raffle work?
If possible we will continue to create a post every day with our scripts and their updates. Everybody who upvote with at least 2.000.000.000 rshares (about 100 Steempower on the account), which equals an upvote of about 0.001 STU, will get into the daily lottery pot.
A small script will then determine a daily winner that will be added to the SBI lottery pot.
At the end of the week a winner will be determined from the SBI lottery pot who will win the SBI.
It's as simple as this, upvote and with a little luck win an SBI.