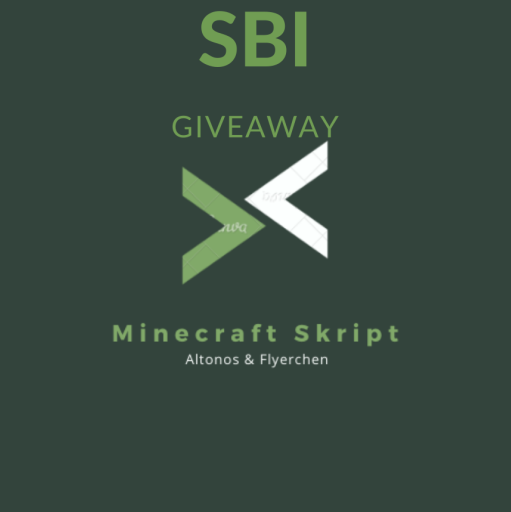 Das mit dem letzten Update eingeführte Levelsystem wurde überarbeitet und erweitert.
Blöcke geben unterschiedliche Erfahrung
In der Basisversion hat jeder abgebaute Block 4 Erfahrungspunkte gebracht. Da einige Blöcke wie z.B. Diamant ja seltener sind als andere haben wir die Erfahrungspunkte je Block angepasst.
So gibt das Abbauen von Grashalmen nur noch 0,10 Erfahrungspunkte während man für den seltenen Diamantblock stattliche 60 Erfahrungspunkte erhält.
Die beigefügten Bilder zeigen die genaue Verteilung der Erfahrungspunkte.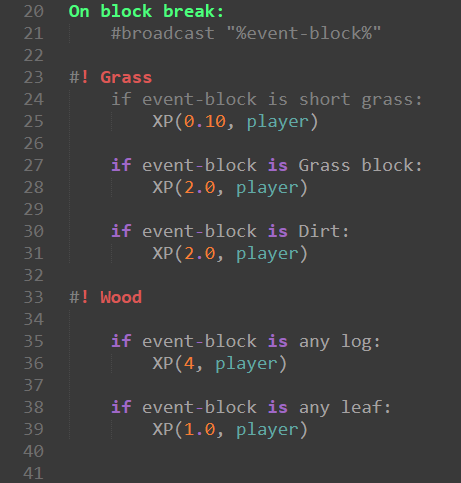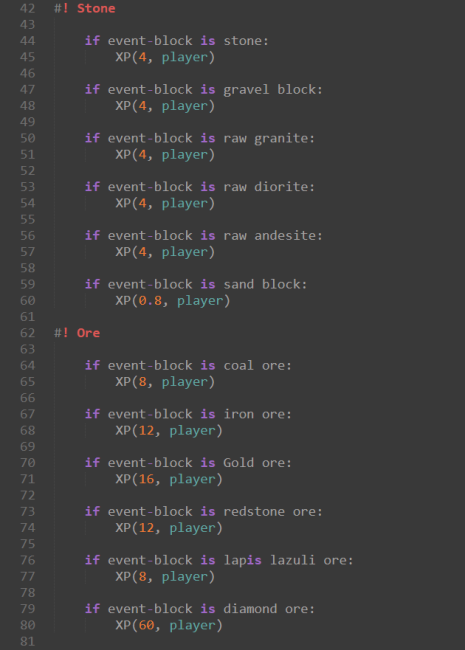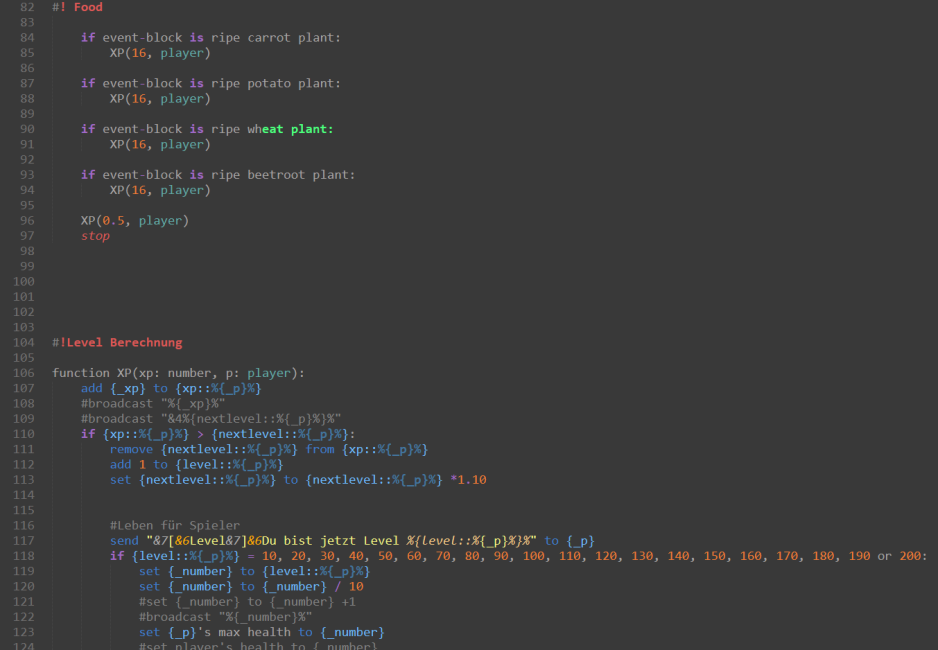 Download
Die immer aktuelle Version des Skriptes könnt ihr auf Github downloaden:
https://github.com/Altonos/Combat.sk
Beitrag erstellt von @flyerchen
Skript von @altonos
Vergesst nicht diesen Post zu Upvoten. Ihr habt damit die Chance jede Woche einen SBI Share zu gewinnen.
Mehr Informationen dazu hier: https://steempeak.com/steemace/@derkleineblaue/ankuendigung-woechentliche-sbi-verlosung-announcement-weekly-sbi-raffle
---
Englisch version (google translate):
The level system introduced with the last update has been revised and extended.
Blocks give different experience
In the basic version, each dismantled block brought 4 experience points. Since some blocks, such as Diamond, are rarer than others, we have adjusted the experience points per block.
For example, cutting blades of grass now only gives 0.10 experience points, while the rare diamond block gives you an impressive 60 experience points.
The attached pictures show the exact distribution of the experience points.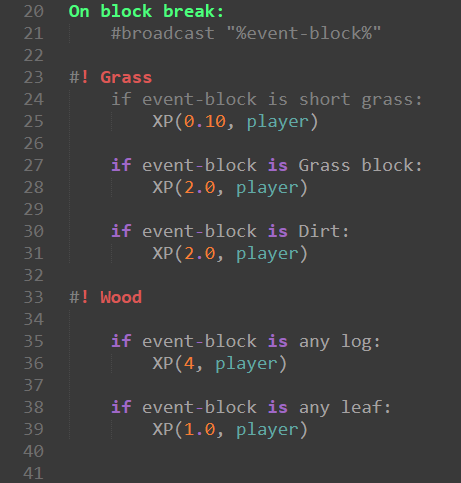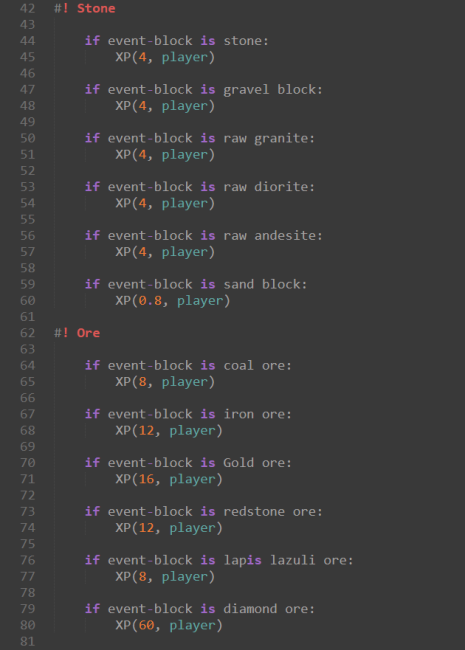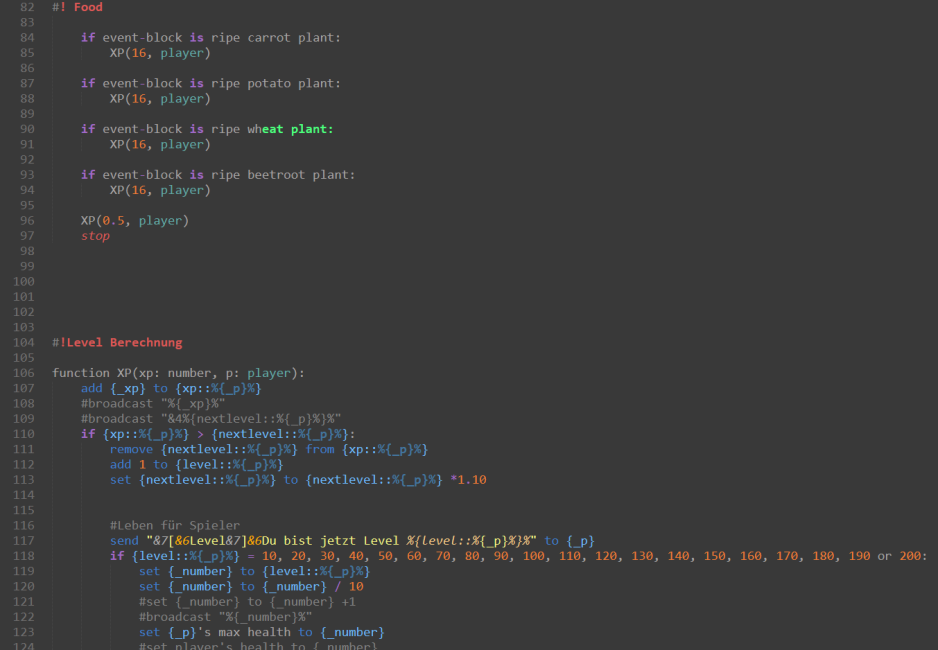 Download
You can download the always up-to-date version of the script from Github:
https://github.com/Altonos/Combat.sk
Post created by @flyerchen
Script from @altonos
Don't forget to upvote this post. With upvoting our post you have the chance to win 1 SBI share every week in our raffle. More informations here:
https://steempeak.com/steemace/@derkleineblaue/ankuendigung-woechentliche-sbi-verlosung-announcement-weekly-sbi-raffle