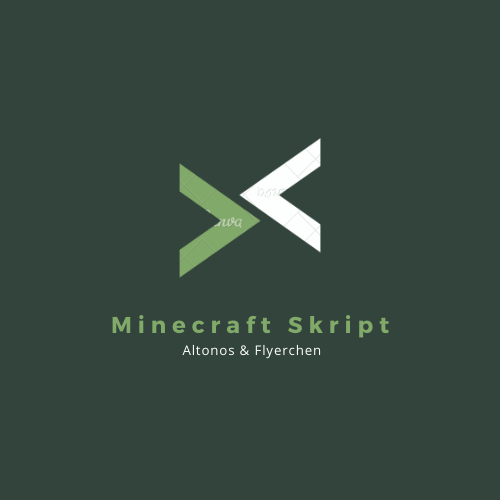 Weiter geht es mit Update 4. Die Idee kam uns während wir Update 3 fertig gestellt haben.
Was ist neu?
Nachdem in Update 3 der Sprengpfeil integriert wurde, kommt mit Update 4 der Feuerpfeil.
Genau wie der Explosionspfeil, lässt sich der Feuerpfeil selber craften.
Benötigt wird hierfür ein Pfeil, Eisenbarren und Feuerstein.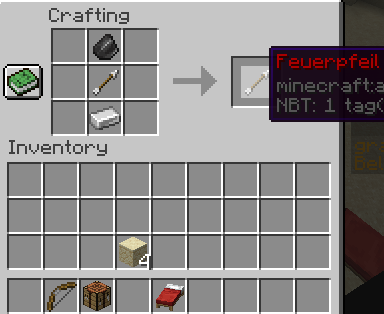 Die Funktionsweise ist recht simpel. Der Pfeil wird mit einem Bogen verschossen und dort wo er landet wird ein Feuer entzündet. Das Feuer breitet sich dann in einem 3x3 Radius weiter aus.
Auch wenn ein Monster getroffen wird breitet sich das Feuer an der Einschussstelle weiter aus.
Hier noch ein Video das den Feuerpfeil in Action zeigt:

Download
Die immer aktuelle Version des Skriptes könnt ihr auf Github downloaden:
https://github.com/Altonos/TnT.sk
Beitrag erstellt von @flyerchen
Skript von @altonos
English version (google tranlate):
It continues with Update 4. The idea came to us while we finished Update 3.
What's new?
After the explosive arrow was integrated in update 3, the fire arrow comes with update 4.
Just like the explosion arrow, the fire arrow can be crafted yourself.
An arrow, iron bar and flint are required for this.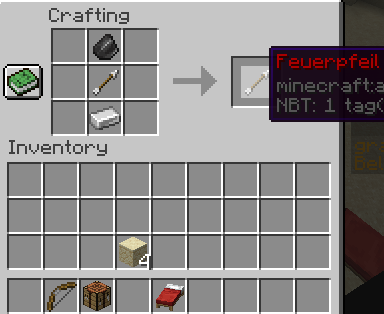 The way it works is quite simple. The arrow is shot with a bow and a fire is lit where it lands. The fire then spreads in a 3x3 radius.
Even if a monster is hit, the fire continues to spread at the bullet point.
Here is a video of the new firearrow: