INTRODUCTION
Hi friends and steemians, hope you had a wonderful day? I want talk about a little of my activities today.
Today was a day for me, because there was little activity, so it was all resting, lol. So please see how my activities went by.
Today, I woke up by 3:10am due to heat and there was no NEPA light, but when I walked to the sitting room I discovered that some houses around me had light. It was really annoying that I could not sleep again. I decided to use this opportunity to prepare some pending assignments that I have. So the things I did was to read and jot points which I will use for my talk. I also began to notice that the weather started becoming cool too. I was able to handwrite all the point out. Before I knew, it was already 6am, that is when I went back to bed, to sleep a little . I woke up around 9:30 am, my whatsapp to only see that there was a contest which I immediately did and posted. And there was another that members are advised to vote on their favourite author, contributor and community.
I visited some people today. And I went with BEI, he his becoming lazy these days, too much food.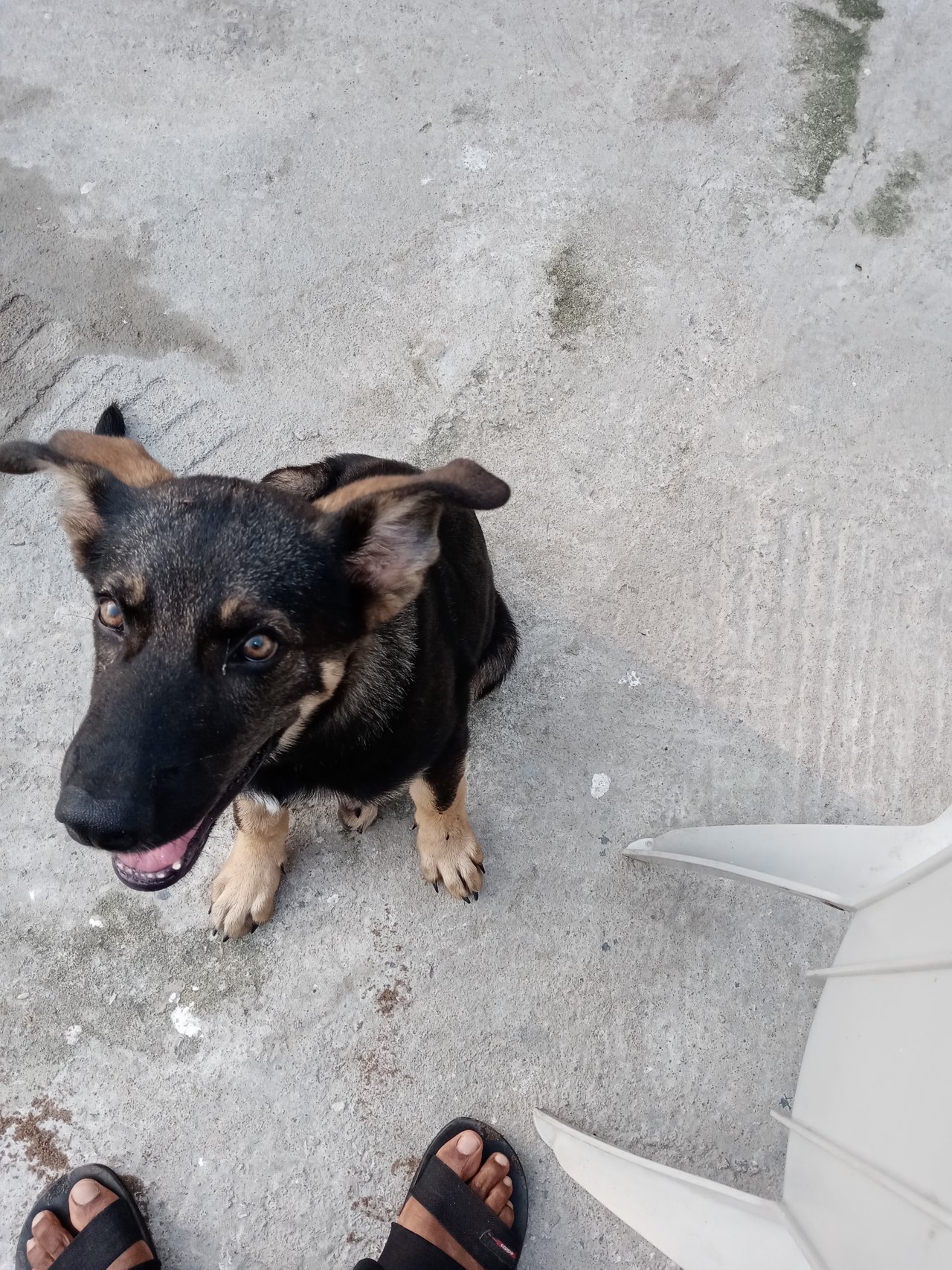 And he is shy too. I will start taking him out more frequently
Sorry I didn't tell you what I eat this morning, it's not swallow because some that have been reading my post would expect it will be swalo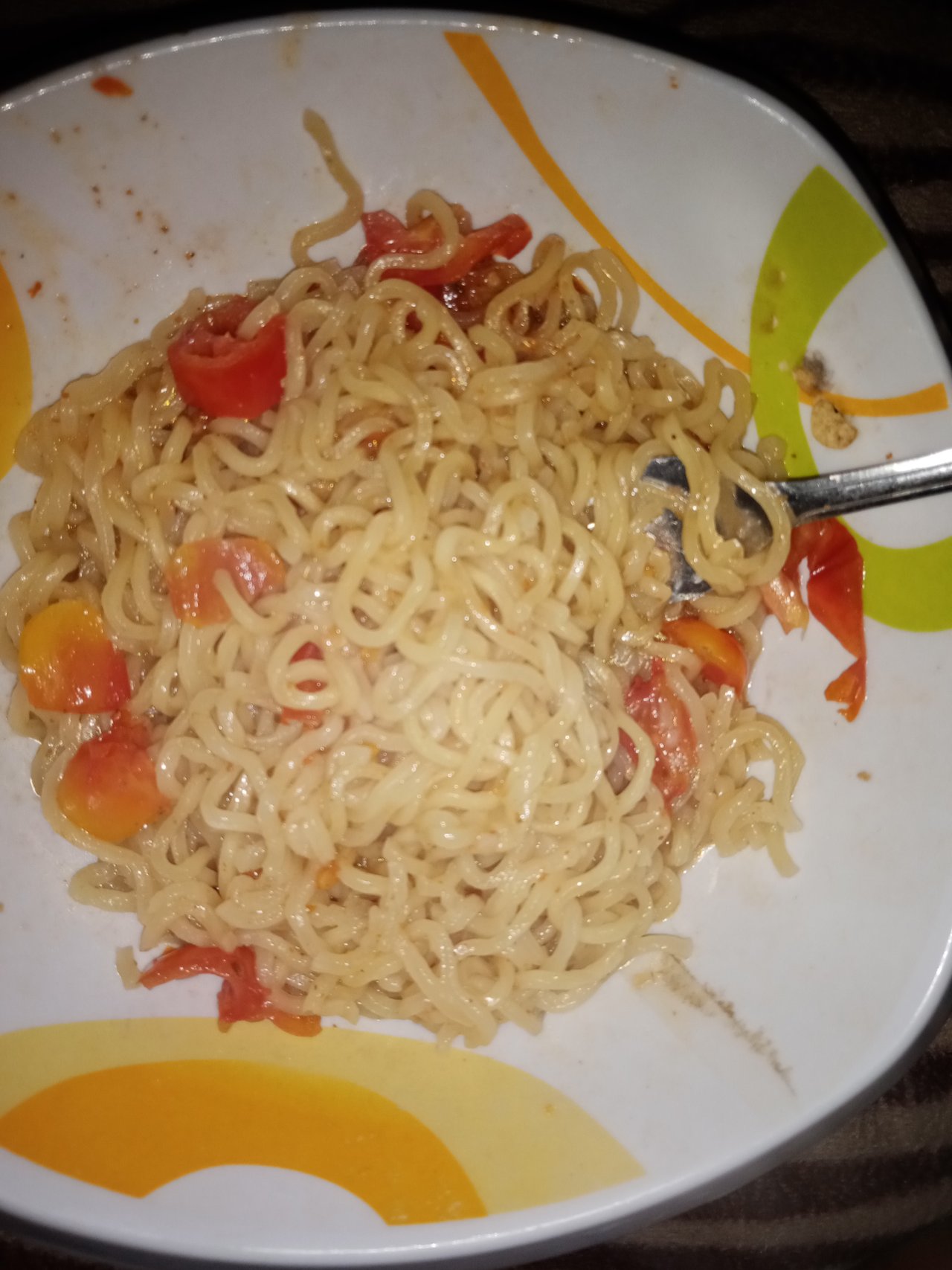 Am watching my weight now hahaha!
Here are some kids playing football, as me and my dog were walking around a particular area called "Emeeke"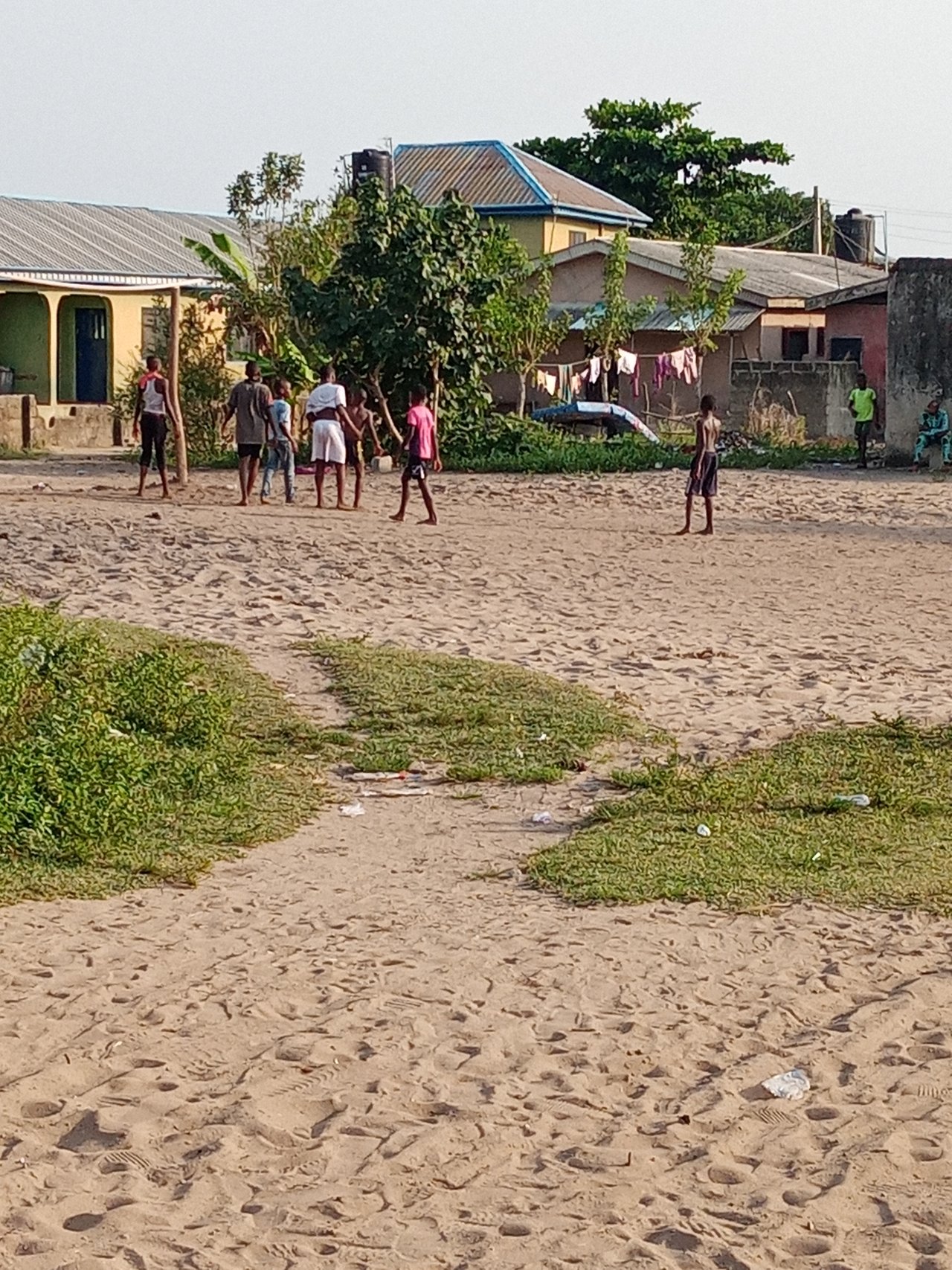 I saw some things on the way bought some that I will use to cook soup as soon as I get home. As soon as I got home, I had to give BEI water to drink because he was looking like a dog that ran all the way from Abuja to lagos, I only wish you see his face how he is drinking the water.
I then prepared the soup. It was vegetable soup I prepared. When the soup was ready, I had to dish it and put in the refrigerator. Am not eating swalo today am fasting. Some will say but you eat spaghetti? Lol, spaghetti na food? Hahaha
But seriously am not eating anything this night but am going to drink something lite.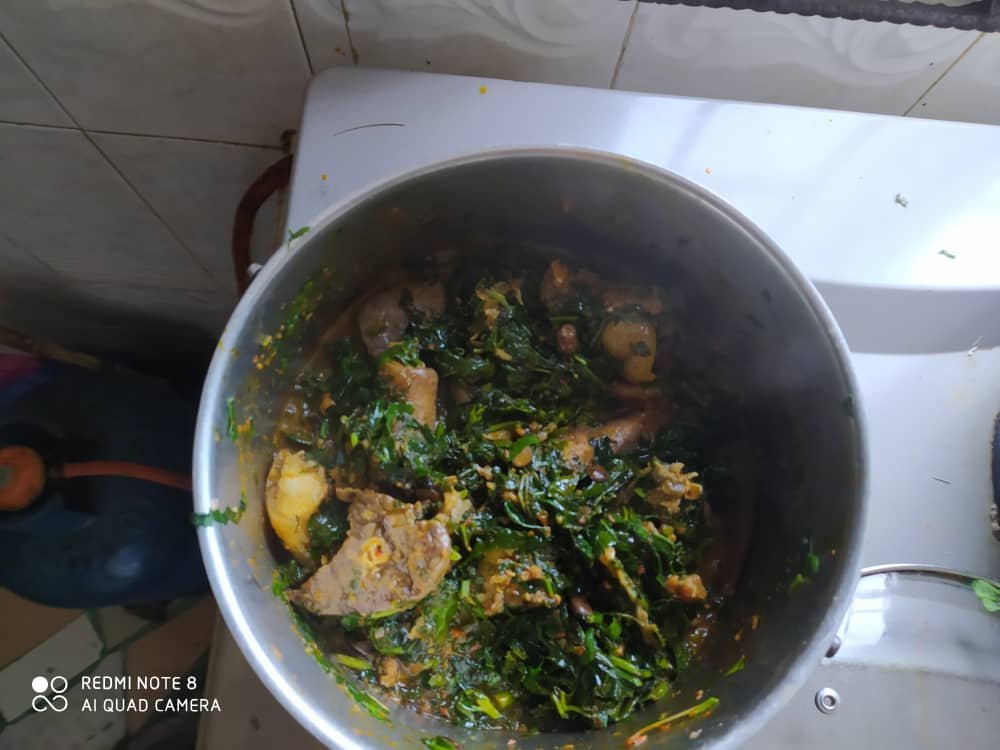 I had a call later from a friend to have a business chat at a cool spot a badagry round about.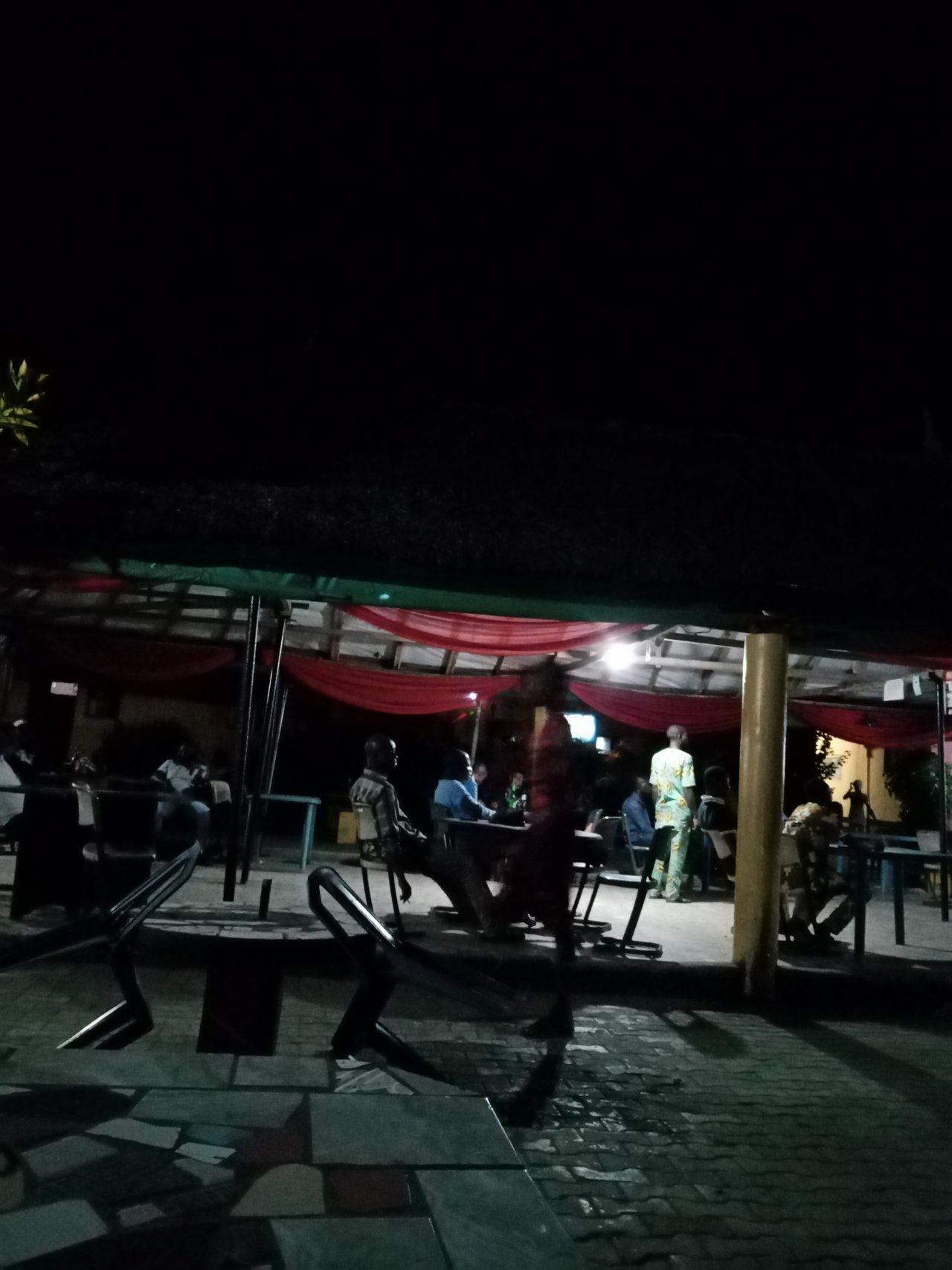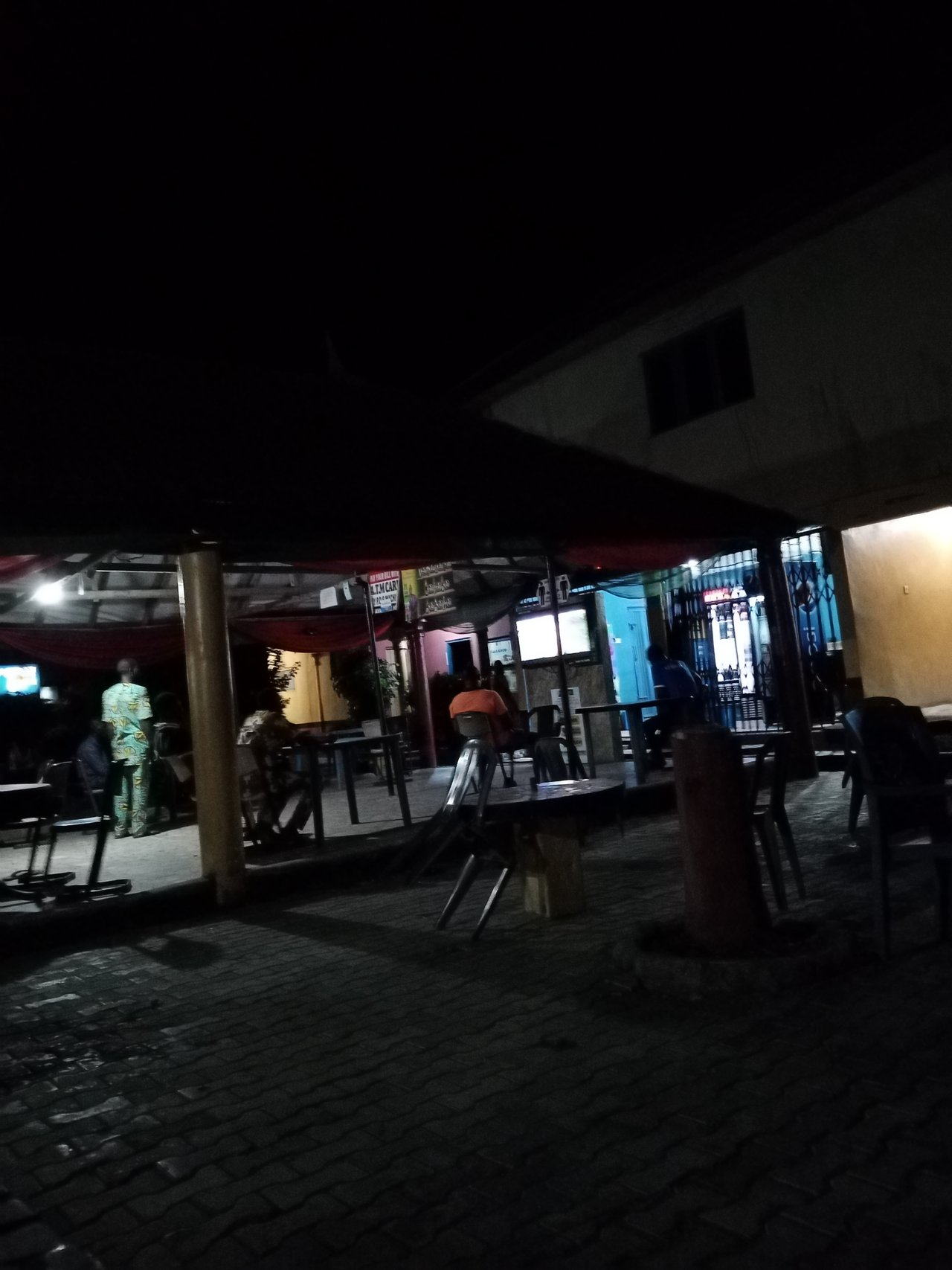 Am back home now, I have taken my bath and as soon as am done with this post, am going to bed. I have not really slept today, so I need the sleep. Thanks for going through my post.
Written by @cryptocheta
For @steemalive
Cc : @steemitblog
Cc :@steemcurator01
Cc :@steemcurator02
Cc : @focusnow
Cc : @seo-boss
Cc : @steemchiller
Cc : @stephenkendal
Cc : @whitestallion