After the latest update 7 days ago for Steem Apps, I've continued to work on a few exciting and much wanted & needed features.
These features include an app submit & edit option, 30 days filtering/sorting for data and a detail page for apps.
---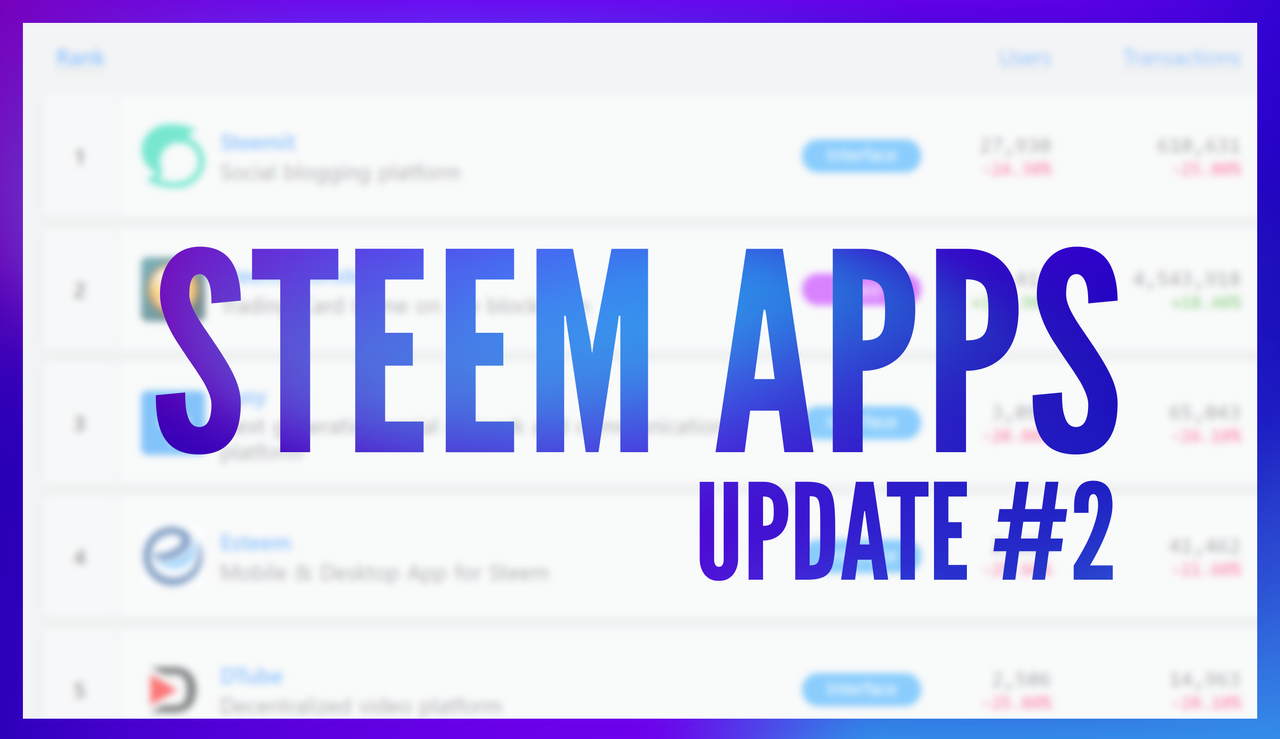 ---
Let me start with the most wanted feature.
Steem Apps supports now an automatic submission of apps, including edits of already existing apps.
I wanted to get this done as fast as possible, so all apps on Steem could be listed on Steem Apps in addition with providing websites, like State of the Dapps with the data of those apps, since Steem Apps is also an API provider.
However, this feature required quite a bit of planning and extra development work, as for example the detail-page for apps.
Nevertheless, I'm quite happy with how it turned out.
---
Submit Apps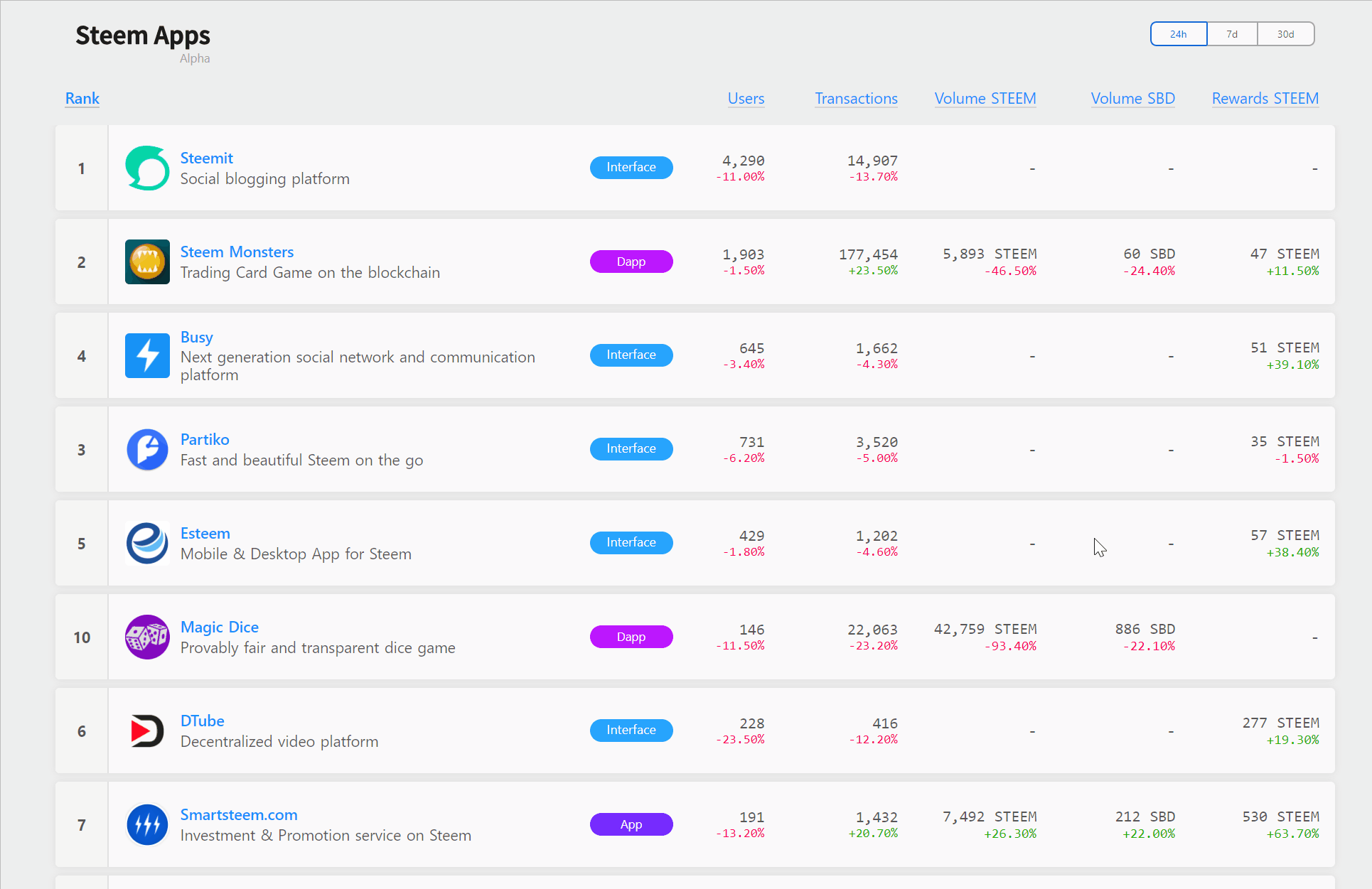 The submission and listing of apps are free-of-charge and will be processed and approved manually.
---
Edit Apps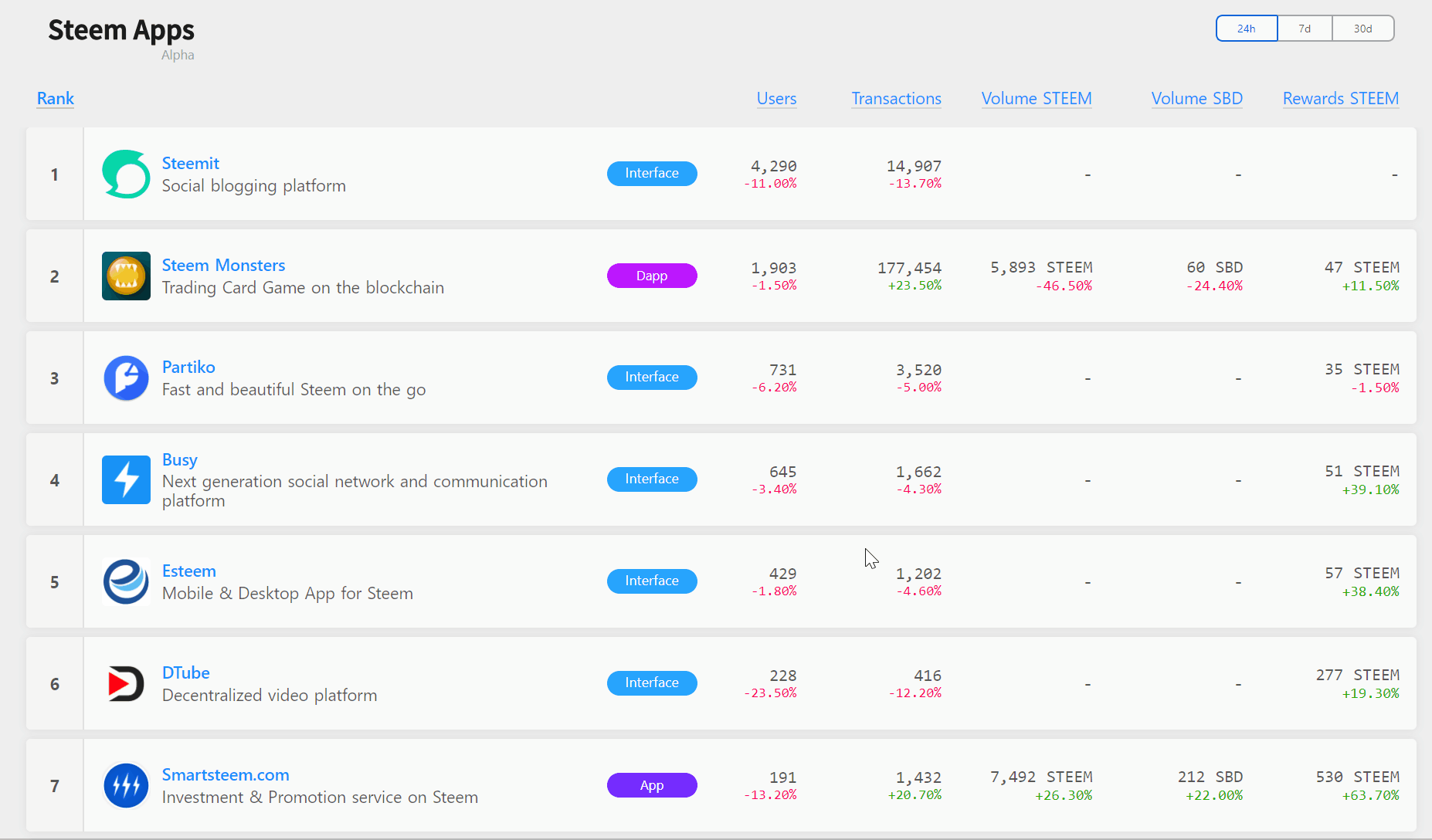 Edits will be approved manually.
In the future, with a more mature Steem Apps website, new attributes/fields will be added (chance is high).
---
Display & sort data based on 30 days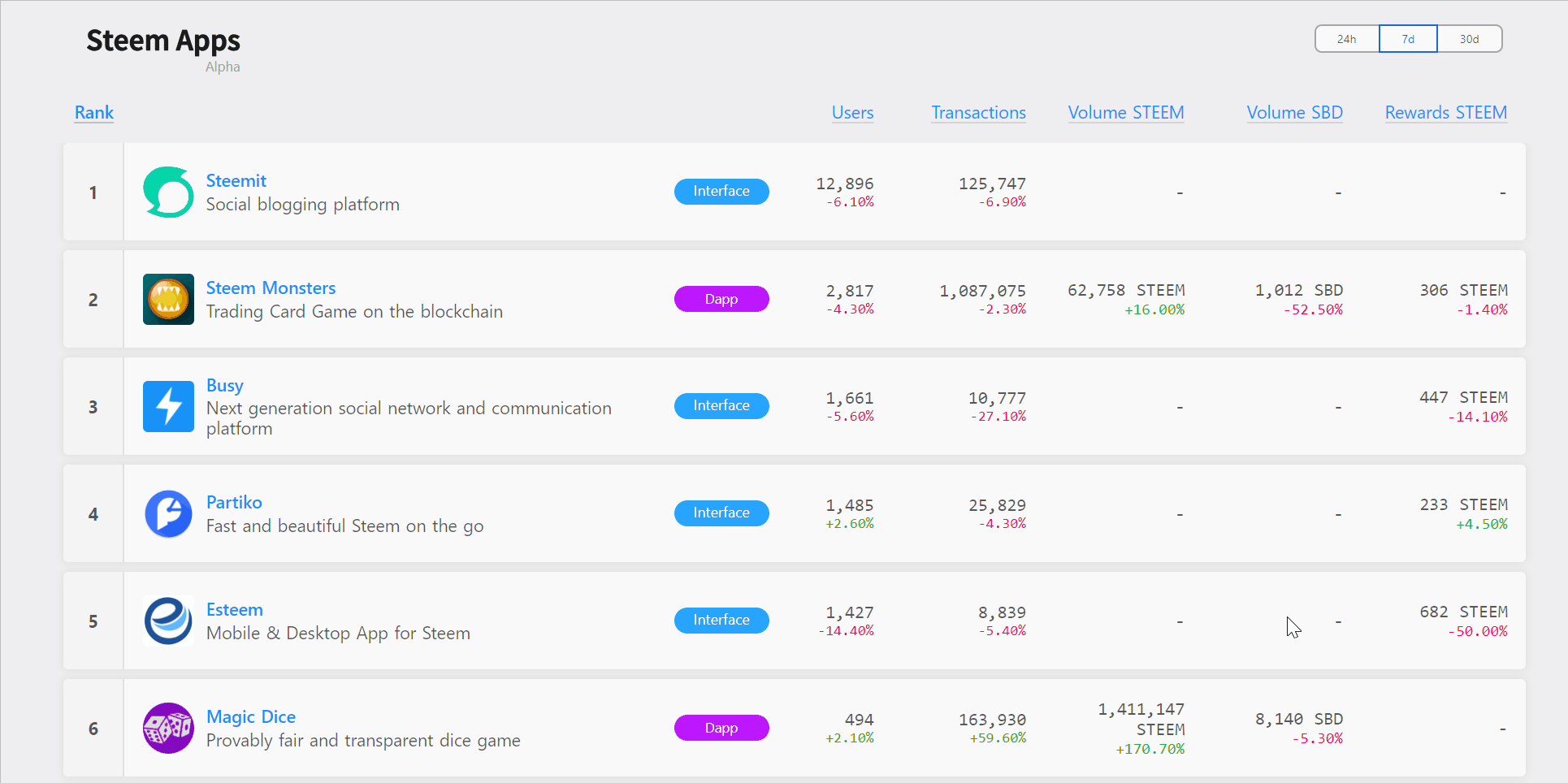 Data is always changing and can look quite different when comparing 24hours between a week. That's why I thought it's quite valuable to display data for 30 days as well.
---
Github Links
Frontend PR: https://github.com/therealwolf42/steemapps-frontend/pull/1/commits/a03f6505faa125c34edaf5a70615abec6bd4e455
Backend PR: https://github.com/therealwolf42/steemapps-backend/pull/2/commits
---
What's next?
All right, with the new features introduced and explained, I want to keep this post short.
There is a lot I've planned for Steem Apps and the main/end-goal is to provide a website that everyone can share as a tool for convincing people why Steem is the blockchain to build the next dApp, app or service, relying on a fast and "free" blockchain.
But as you might know by now, I prefer on doing the work first and then talking about it, so when the time is right and the work has been done, you'll see another update post for Steem Apps.
However, if you'd like to work with me on Steem Apps, feel free to contact me or submit a PR ;)
Also, if you are developing or are managing an app, please submit it to Steem Apps if you haven't done this yet,
---
All the best,
Wolf
---

Do you believe that my work is valuable for Steem? Then please vote for me as witness.