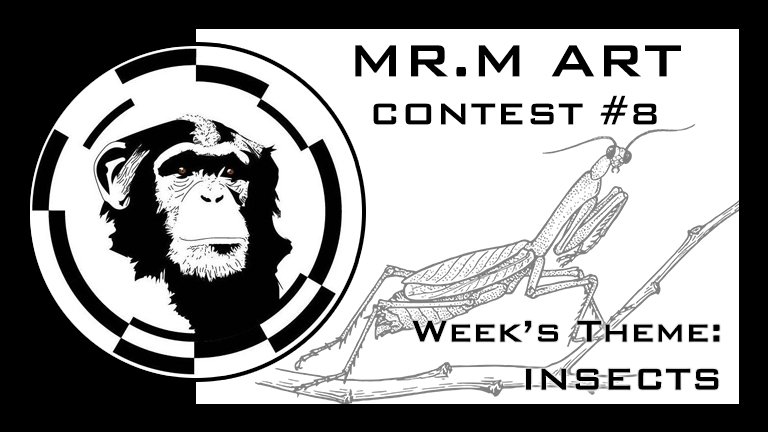 Para versión en español, pulsa aquí
Hello dear steemians!!!
Finally came up with an idea for the new contest, as I've mentioned in other posts, I have been busy with my new job as well as a commission for illustrating a book, hadn't put myself to think on a cool new theme until I saw this post from @edanya 😊.
As in previous contests, 50% of the SBD gained by the posts will be for the prizes, 30% for 1st place and 10% for 2nd and 3rd each, additional there will be @steembasicincome shares sponsored by @josephsavage.
So let's proceed with this contest theme...
Theme
This contest theme will be "Insects"
Insects are the most diverse group of animals; they include more than a million described species and represent more than half of all known living organisms. The total number of extant species is estimated at between six and ten million; potentially over 90% of the animal life forms on Earth are insects. Insects may be found in nearly all environments, although only a small number of species reside in the oceans, which are dominated by another arthropod group, crustaceans.

Note that spiders, scorpions and other arachnids are not Insects.
---
Source:
https://en.wikipedia.org/wiki/Insect
---
Here an Example of what you could do: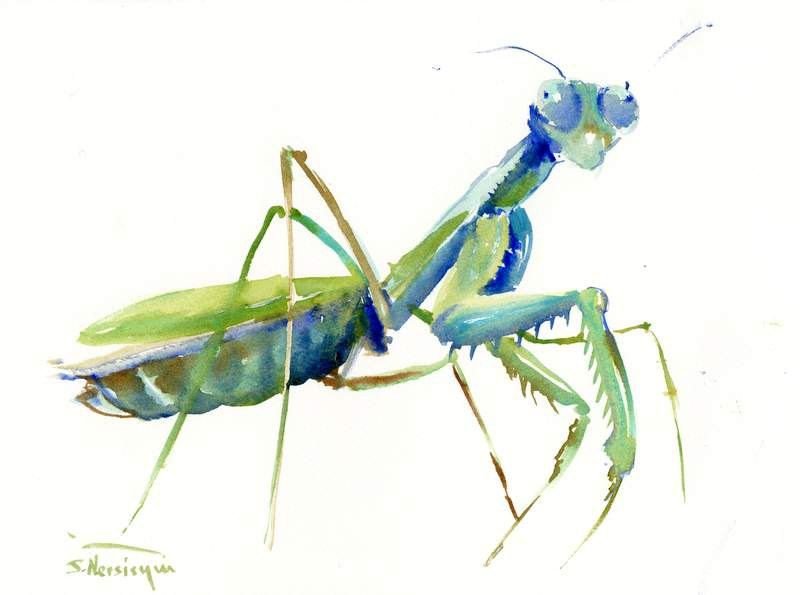 Img source: https://www.pinterest.ca/pin/21673641935955366/?lp=true
---
Cheers Everyone! And never forget having fun!

Contest Rules
Only original artwork done by yourself that has never been published on steemit before will count as valid entries
Both traditional and digital drawing in any style are accepted, other types of visual arts may be accepted as well, such as collage, photomanipulation (the heavily edited surreal kind) but not simple photography
Use the tag "mrm-artcontest" (not necessarily first)
Upvote any of this contest posts
Resteem this post
Post your entry in the comment section with a preview image please (failing to do so will invalidate your entry).
Entries will be accepted until 05:00 UTC of Saturday 30 of June
Prizes
1st place: 30% of the SBD collected by the contests posts + 3 @steembasicincome shares
2nd place: 10% of the SBD collected by the contests posts + 2 @steembasicincome shares
3rd place: 10% of the SBD collected by the contests posts + 1 @steembasicincome share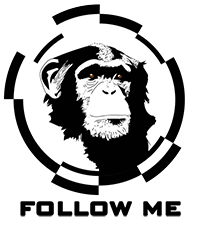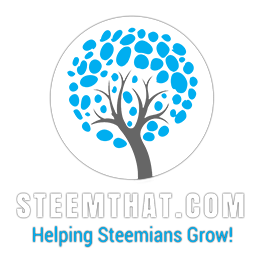 Follow @steemartists and check out our Discord Channel.