Good day my fellow Steemians, I browsed through the Steemit platform and I came across multiple complaint from Newbies and Knowbie on how they can find their way through the #steemauto website; how to follow a Curation Trail and Fan Base.
Well, this post is to help everyone ( Newbies or Knowbie) having tough time accessing every parts of the website; www.steemauto.com .
Follow these STEPS with Pictures, it will do the trick:
Step 1
Enter the website on a browser: www.steemauto.com and u will see this picture below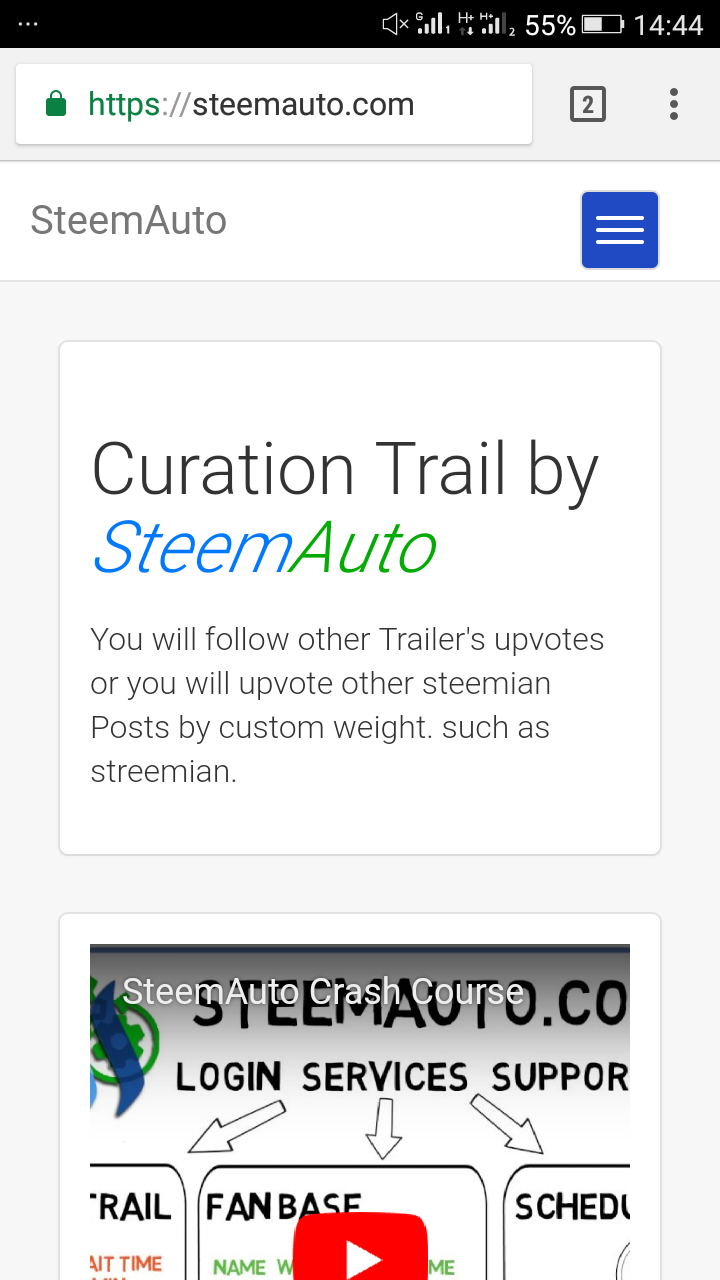 Step 2
Swipe to your left, and a green side box will appear, Click on ### LOGIN/REGISTER to register as a newbie or login as a knowbie.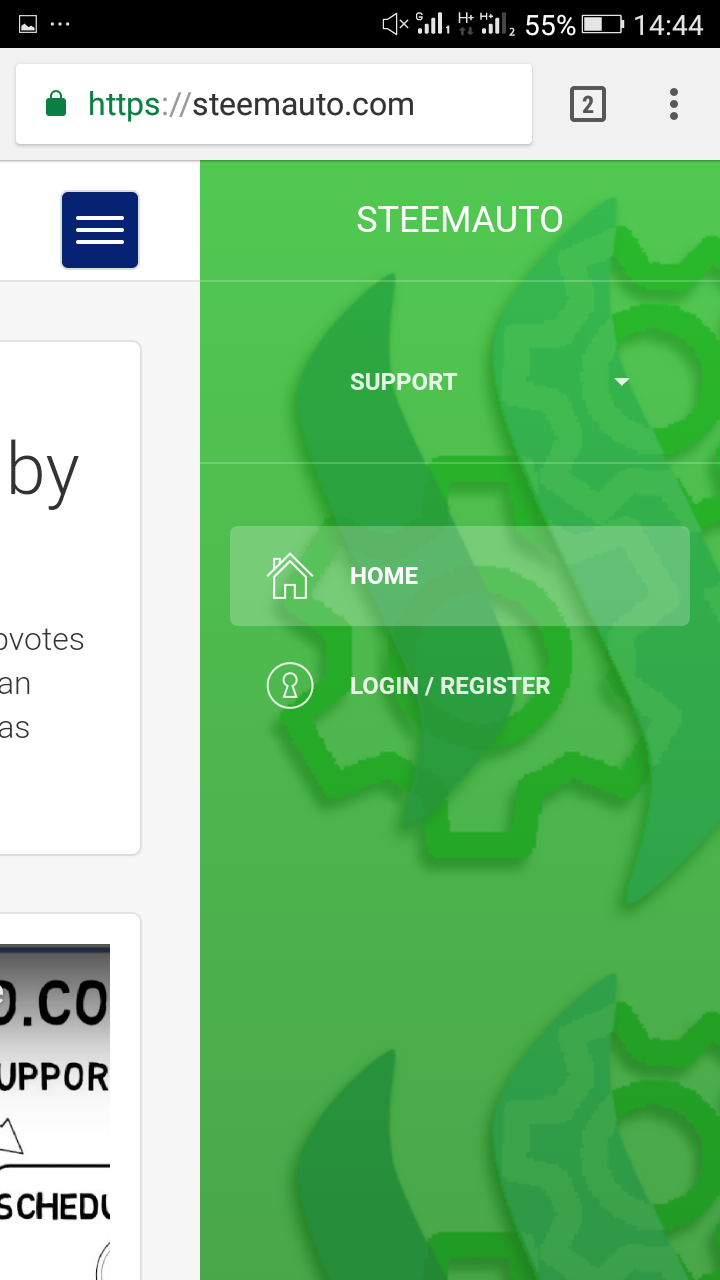 Step 3
Input your Steemit Account username without the "@", your e-mailed used for the Steemit Registration and create a password and confirm, then Click on REGISTER.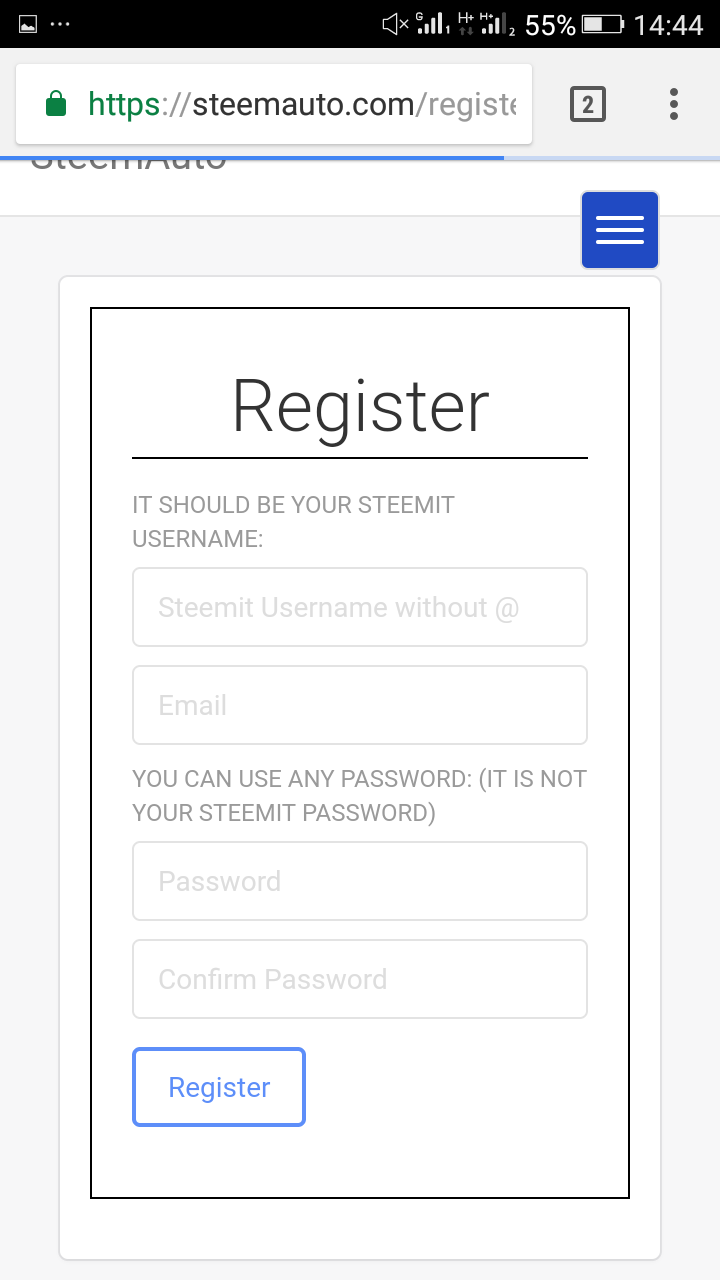 Step 4
After step 3, a pop-up will appear to send 0.001 SBD to @steemauto with a "memo". Copy the memo and Login to your Account on steemit.com, go to wallet and Transfer 0.001 SBD from your Steem Dollar account to @steemauto using the given Memo.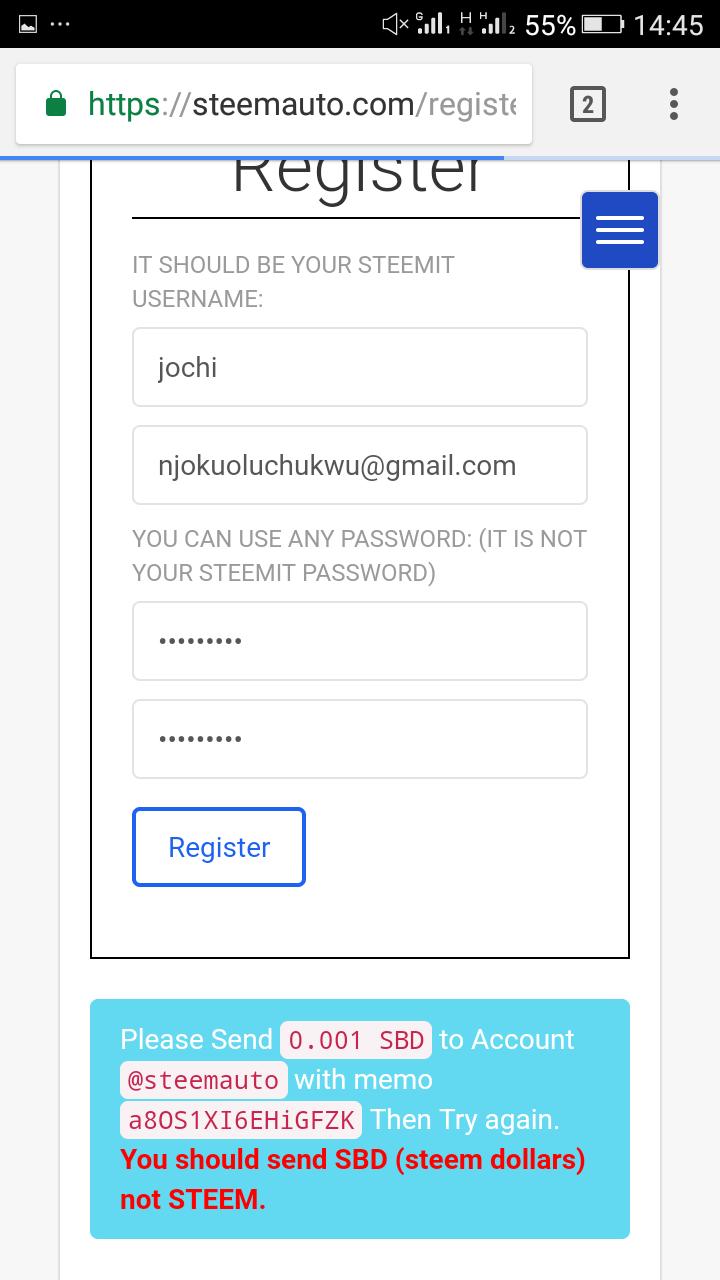 Step 5
After the transfer have been made in step 4, click on REGISTER at the SteemAuto.com, and this will appear (picture below) if don Successfully: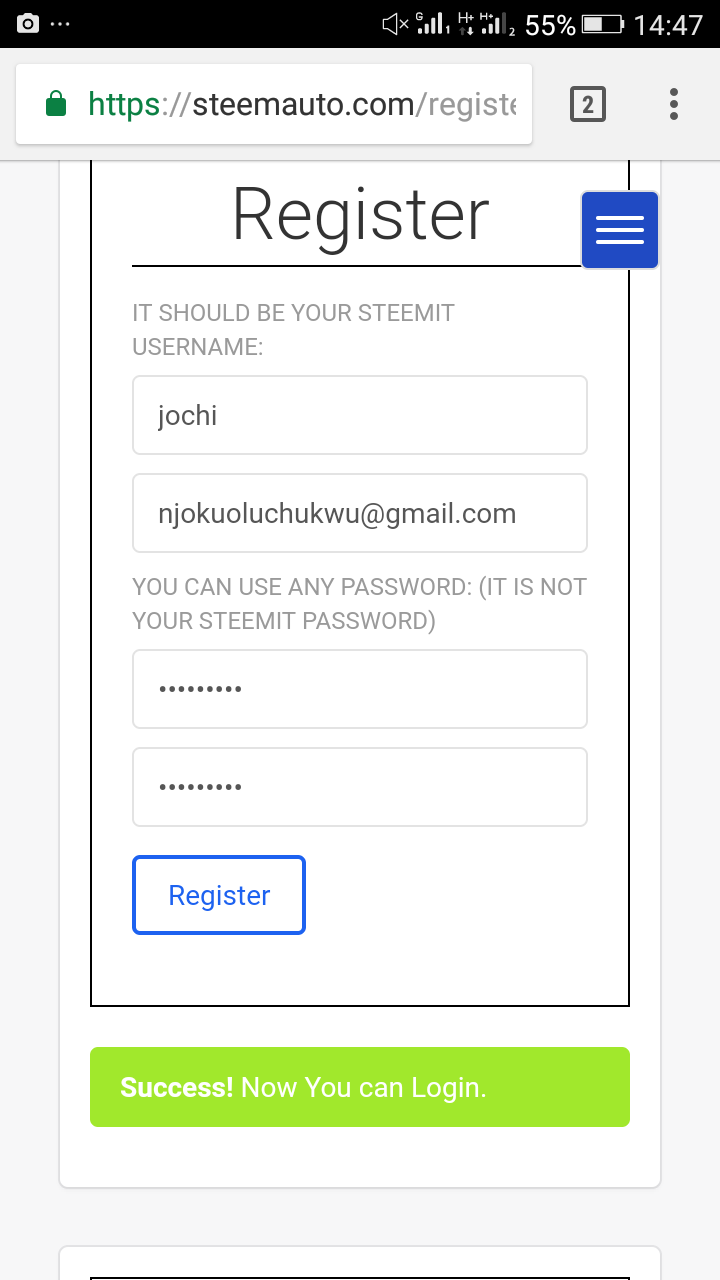 Step 6
Login to steemauto.com using your steemit username and password created. Confirm that you are not a robot. After confirmation, your Login will be successful.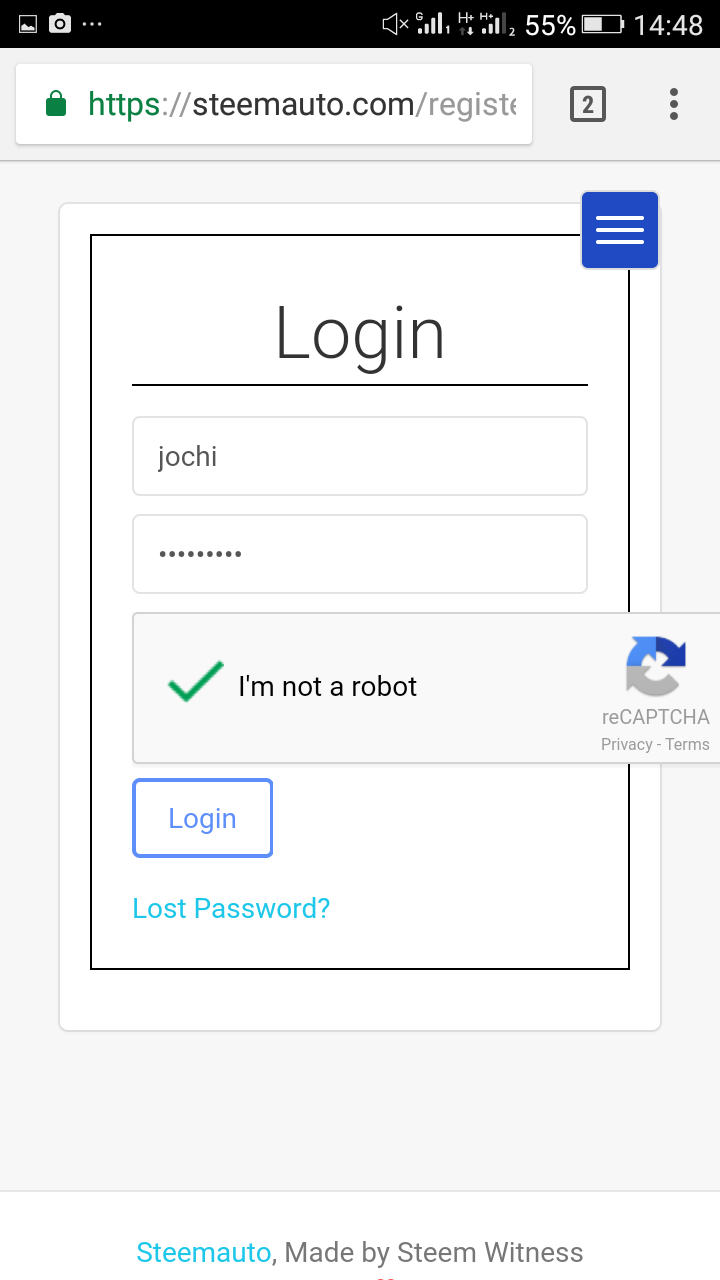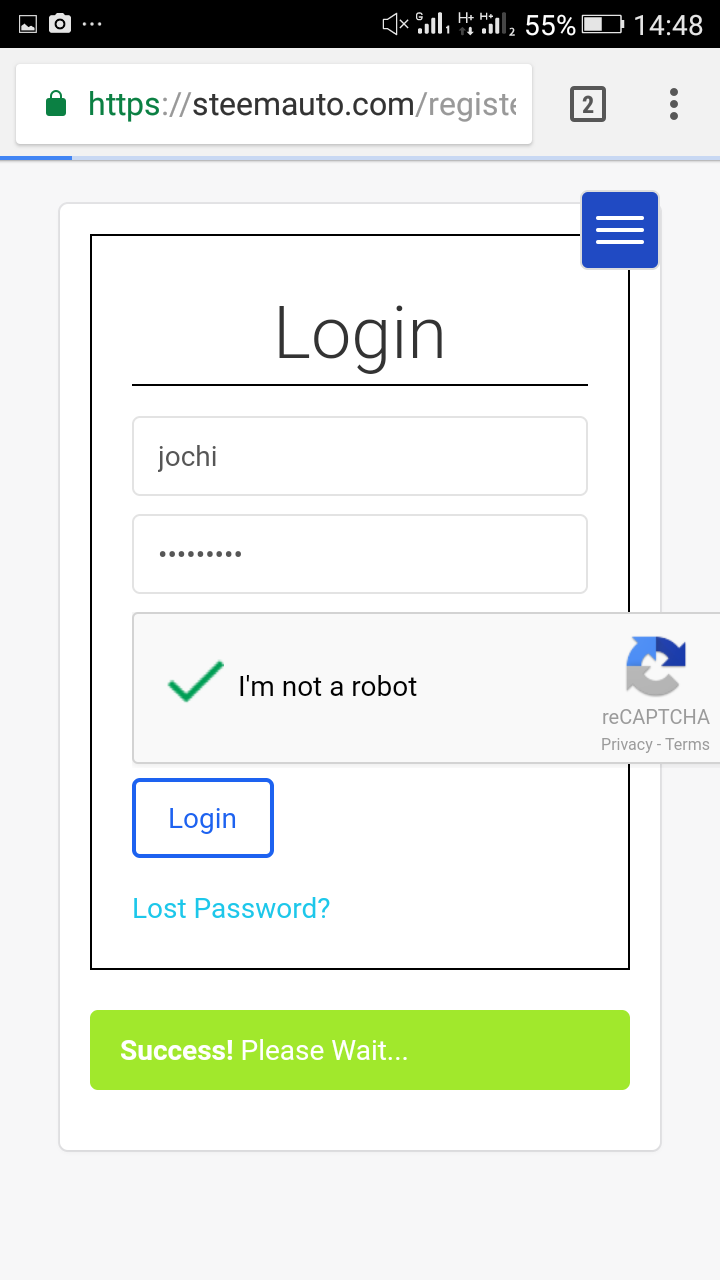 Step 7
After Successfully step 6, the next page (image below) will appear with two options (SteemConnect or SteemAuto), CLICK on SteemConnect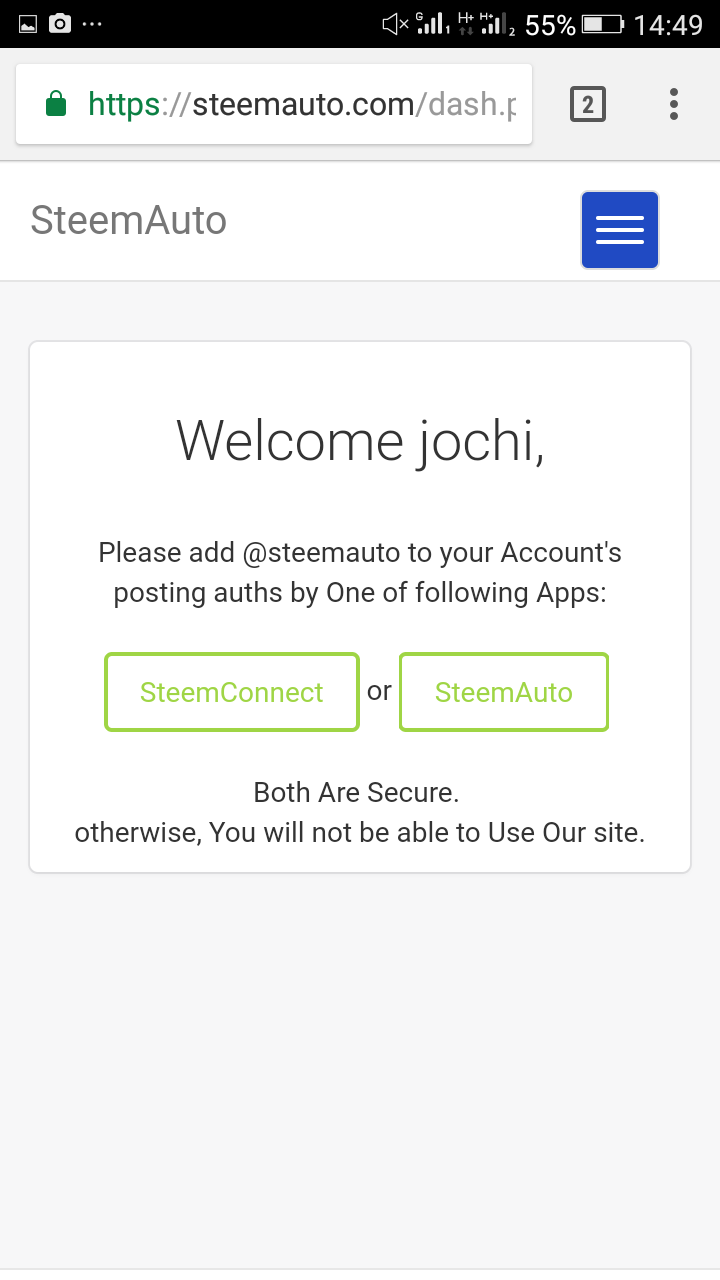 Step 8
Sign in to the STEEMCONNECT using your steemit account username and the Active key or Master password ( this is the Long Code generated during Successful sign up on steemit.com)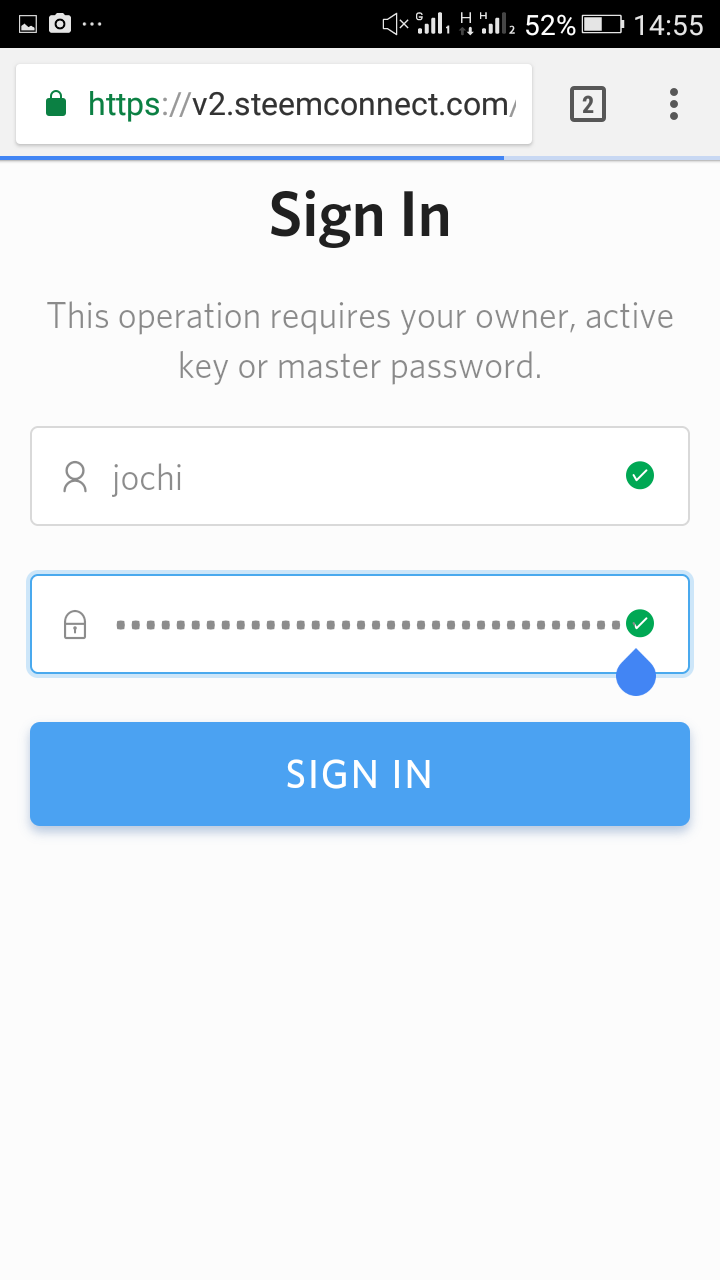 Step 9
Login LOADINGGGGGGG!!!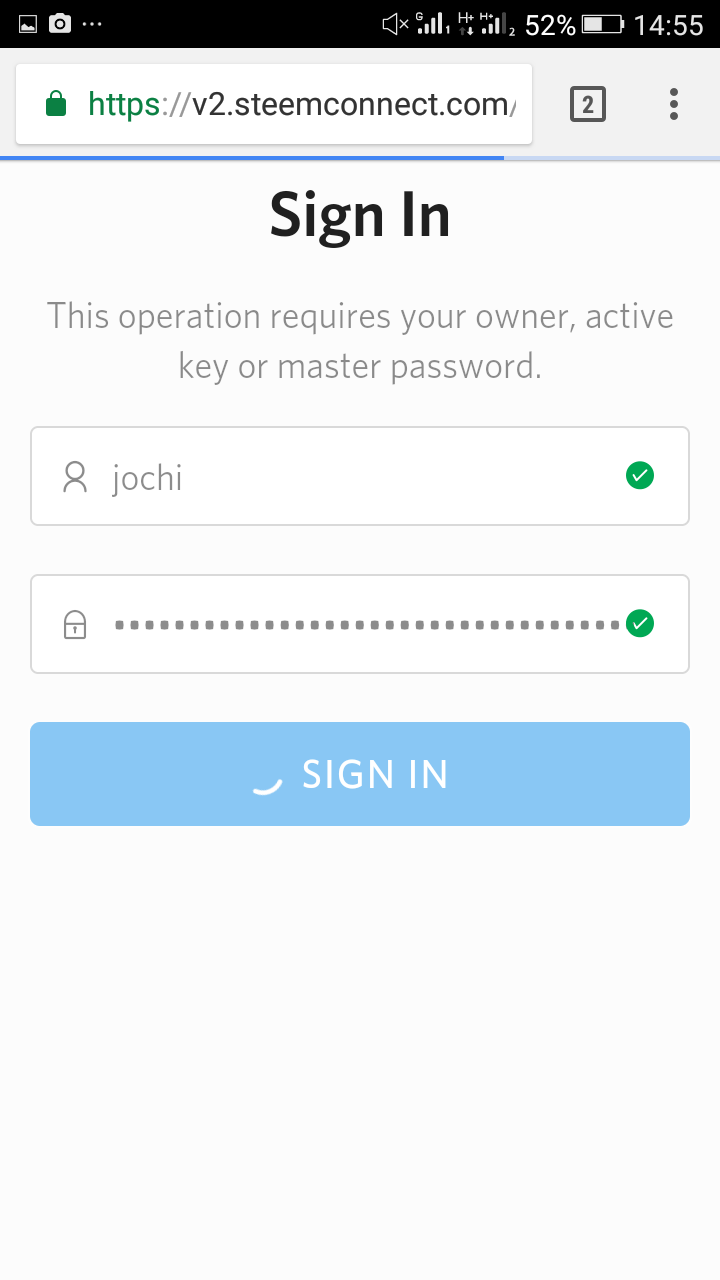 Step 10
After a successful sign in, a page will appear showing the transaction id (as shown in the picture below)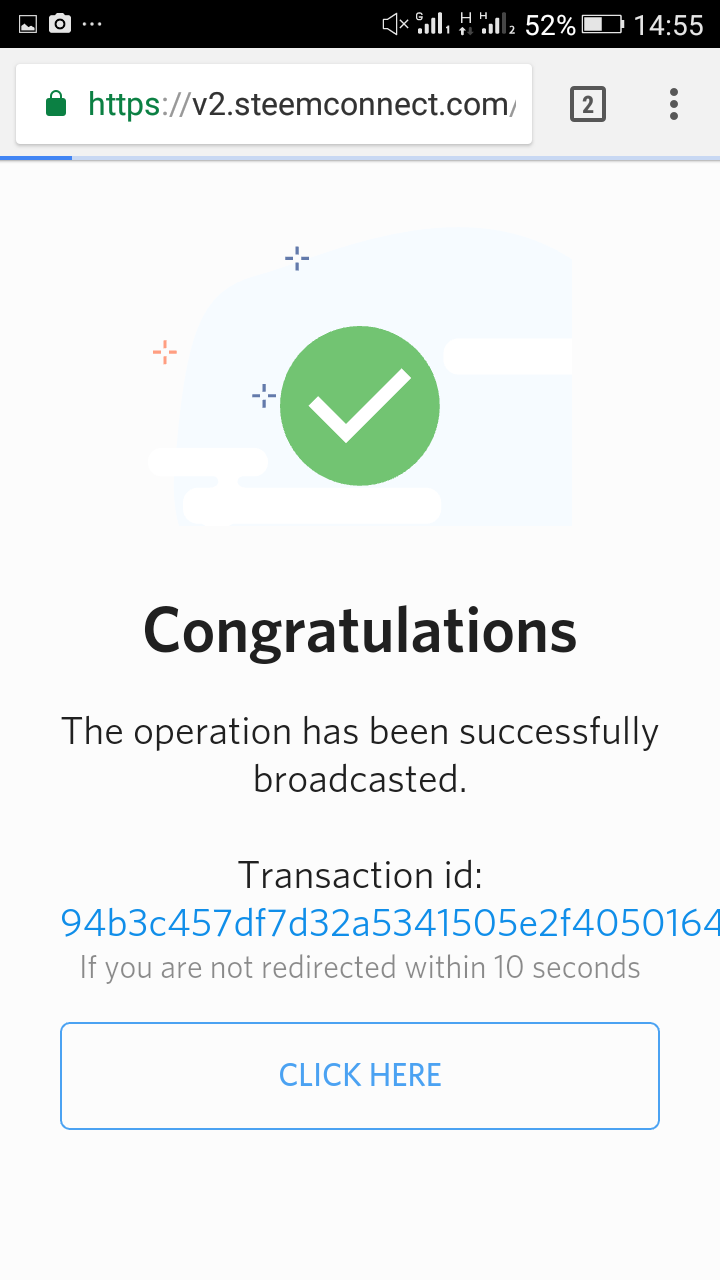 Step 11
On Successful sign in, a set of options will appear; Curation Trail, Fan Base, Upvote Comments, Schedule Post, Claim Reward and UnAuthorize.
To follow a Curation Trail, click on Curation Trail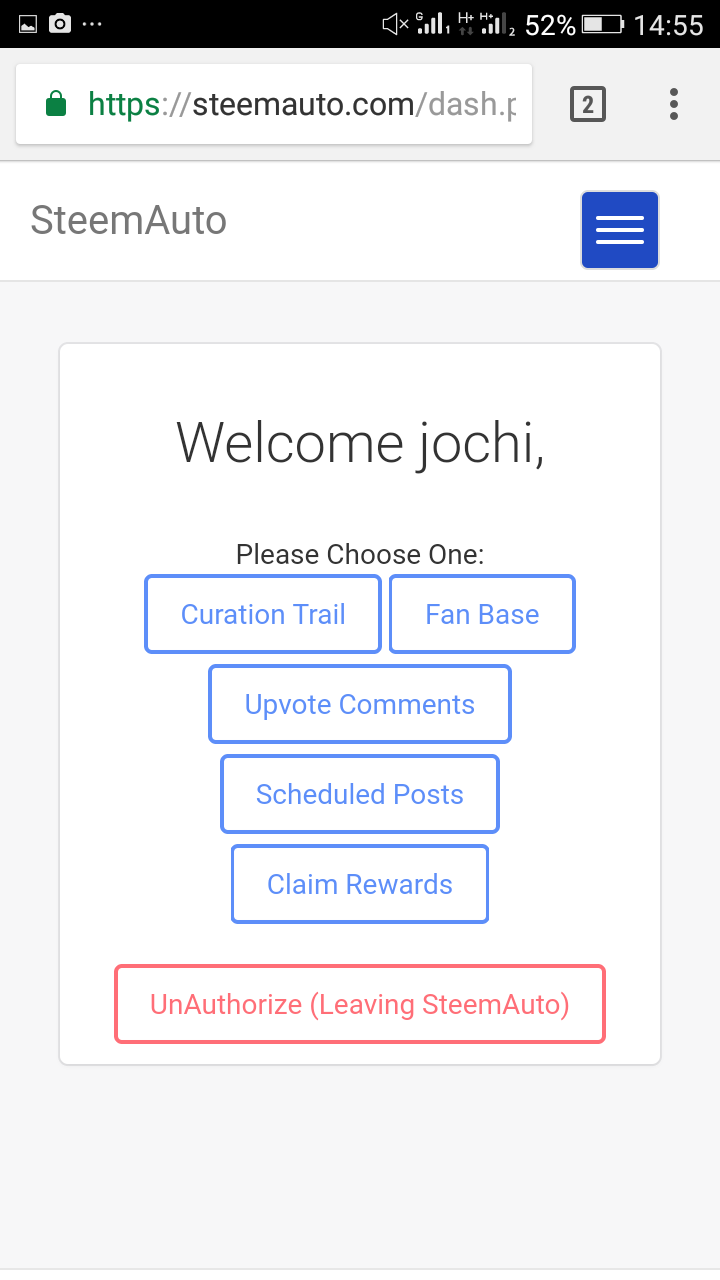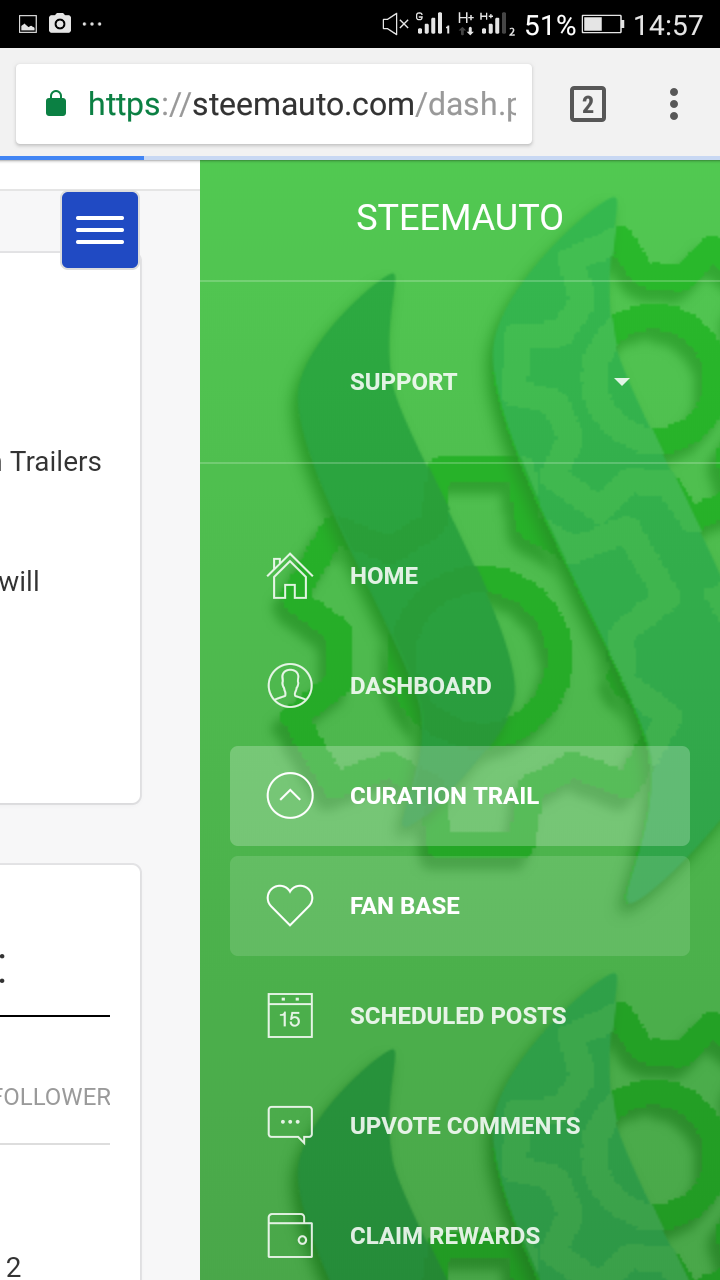 then find the Trail you want to follow example @credo and CLICK on FOLLOW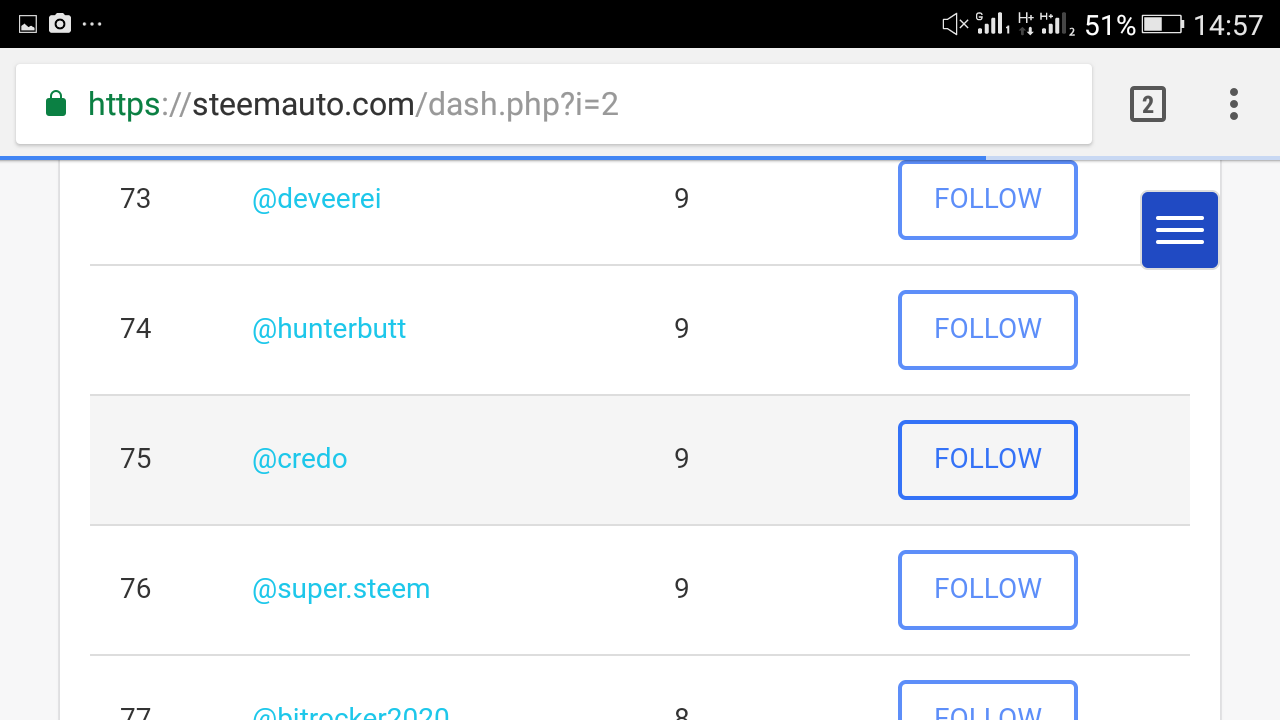 Step 12
For Fan Base, go to the first page on step 11 and click on Fan Base, Find the Fan Base you wish to follow and Follow example @credo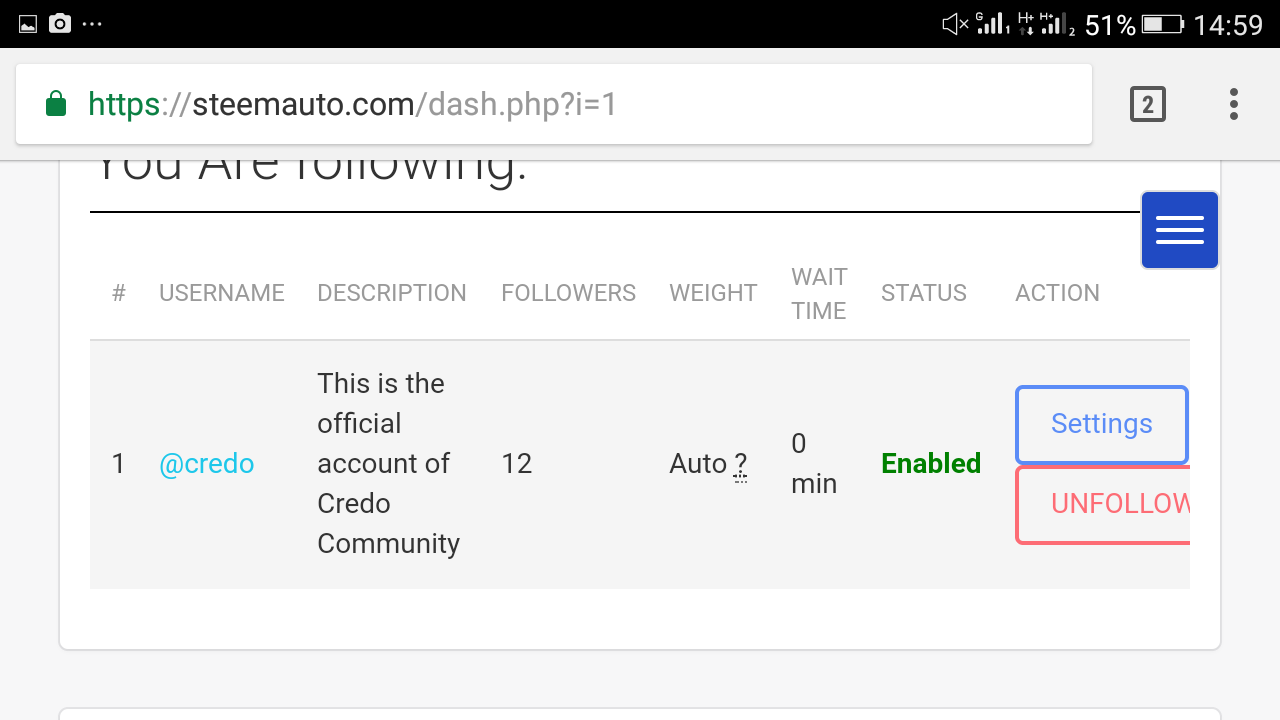 The following picture shows the Setting option to make some special changes in either the Curation Weight or Time-to- Wait before voting.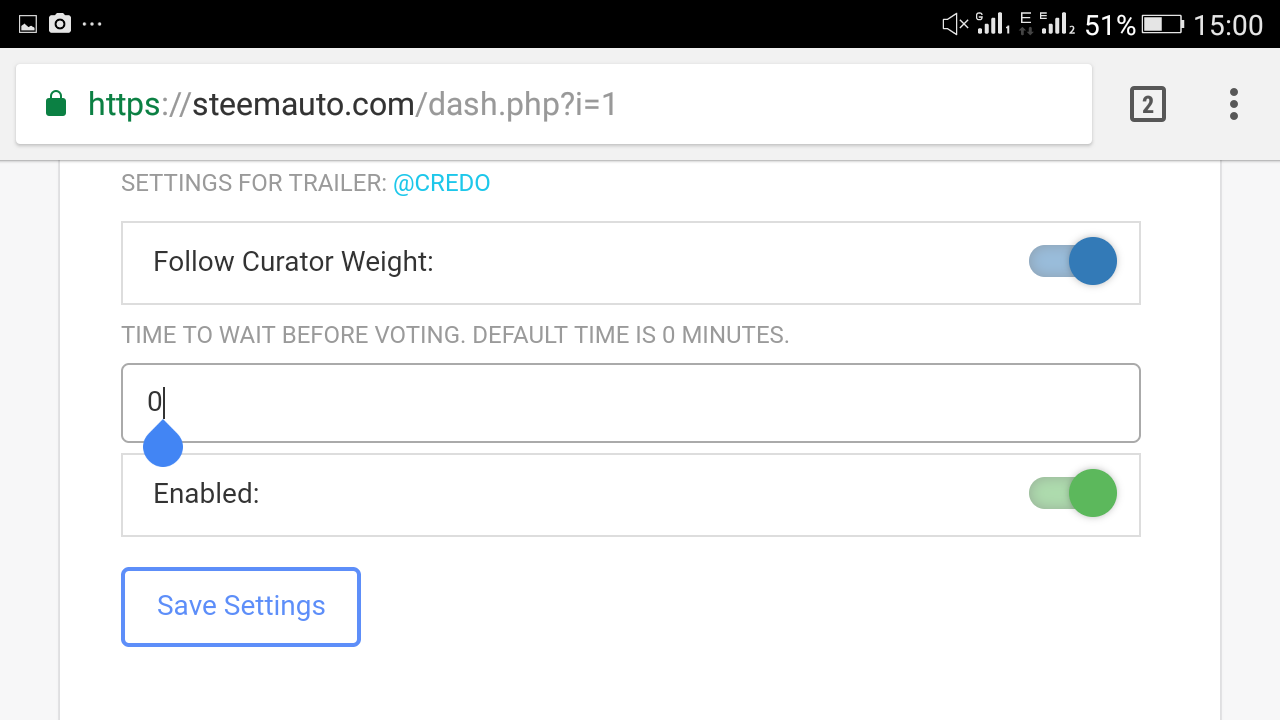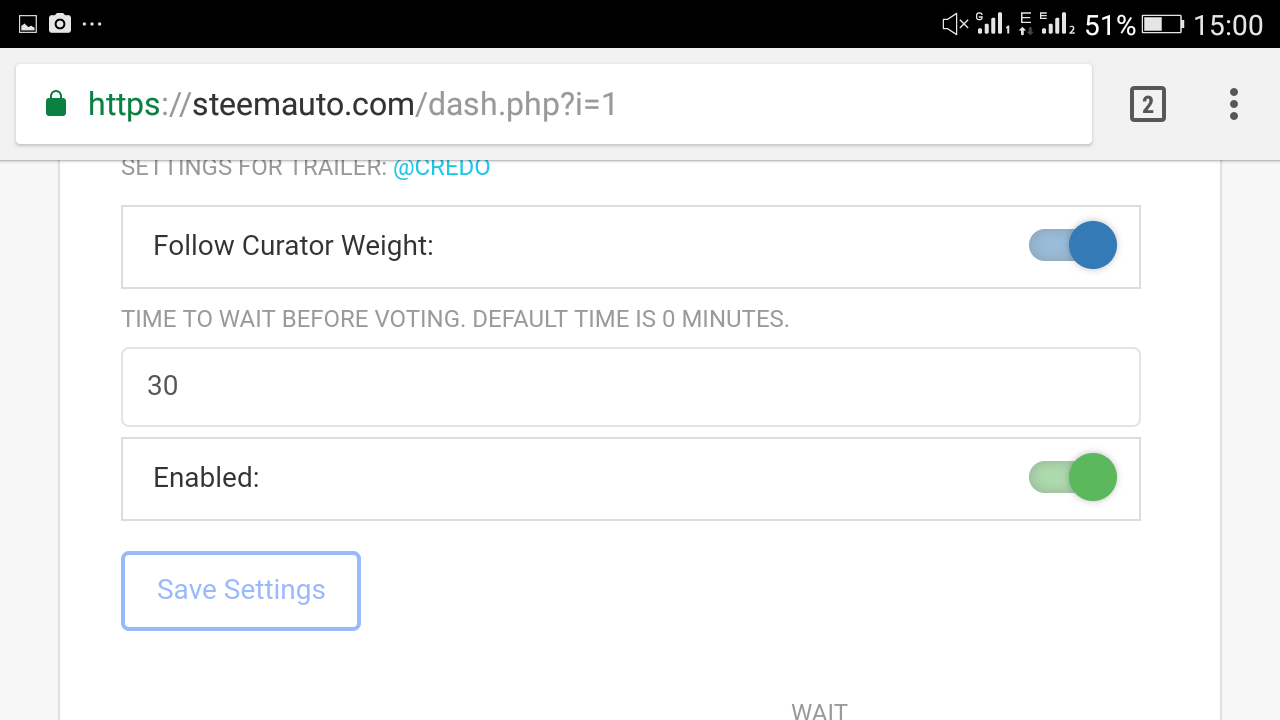 The steemauto.com can be used for several other options, just go to Step 12 and choose your desired option.
These steps were compiled by @njokuoluchukwu , a proud Member of the @credo Community.
I hope someone finds this useful.
HAVE A NICE DAY