Steem Basic Income
Steem Basic Income is a social experiment to bring a basic income to as many Steemians as possible. Members join by sponsoring others into the program. Steem Basic Income is delivered through providing regular upvotes to member content.
Welcome to @steembasicincome's second member interview!



To provide more interaction within Steem Basic Income (SBI), we are continuing our interviews with prominent members of SBI!
We hope to bring a greater sense of community, get to know our members, and gain a better understanding of why Steemians are choosing to be a part of SBI.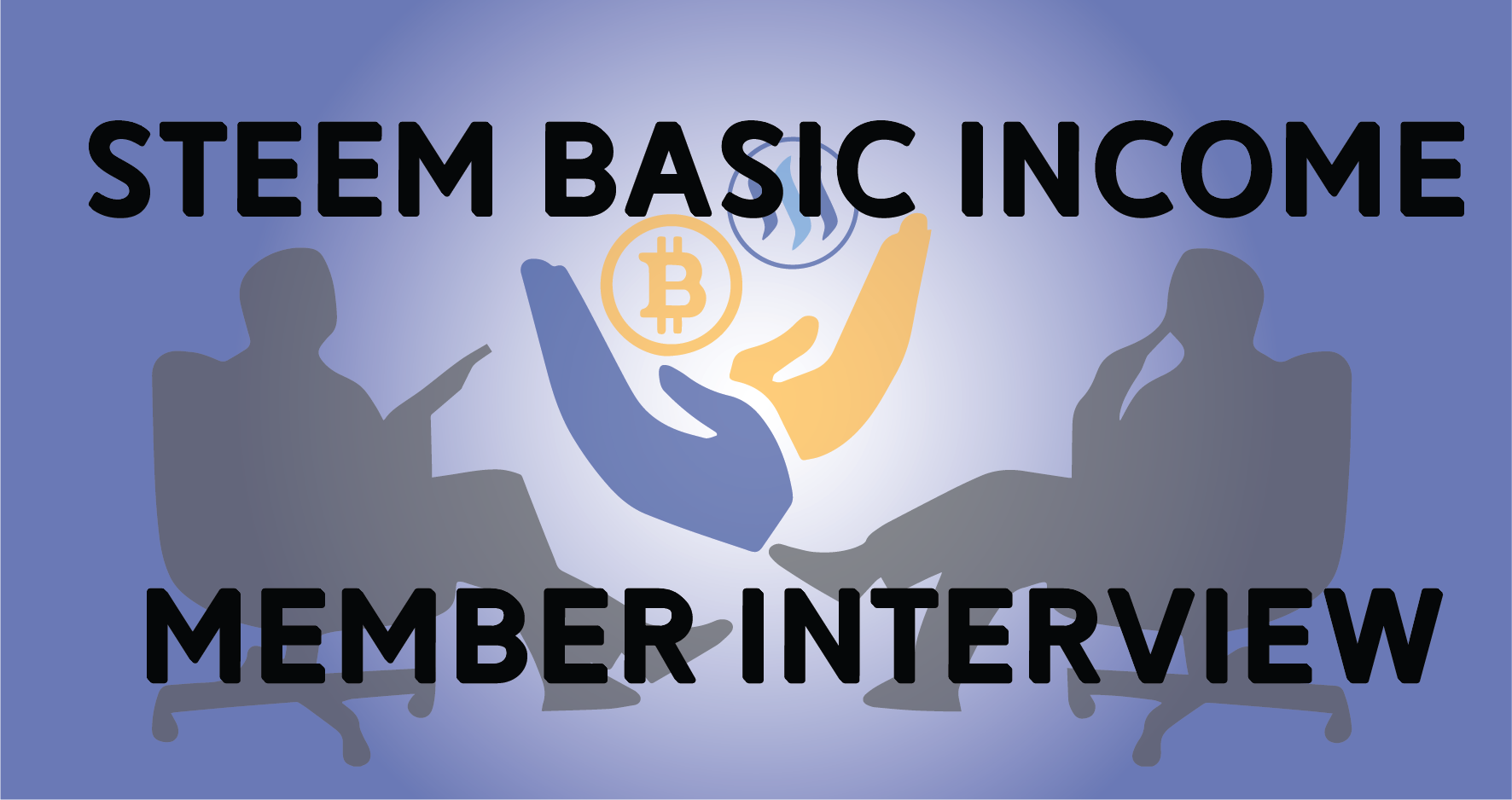 ---
---
Have you ever read the start of a story and in your mind could play out how the characters would interact and where the story would go? Have you ever read a story and wished you could add to it? If you have a creative mind like this you need to get to know @f3nix. In his "Finish the Fiction Story Contest" he starts a story for you to then finish and everyone wins!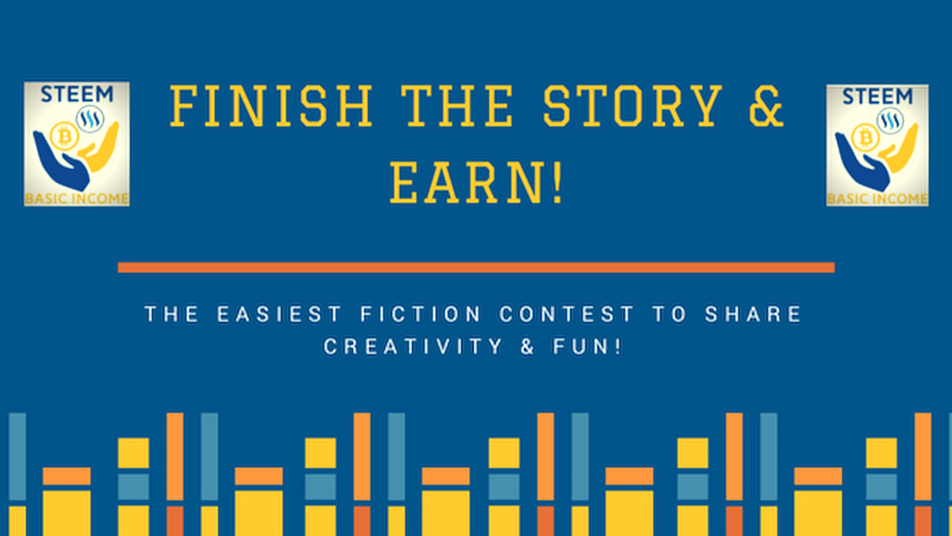 F3nix is a professional problem fixer (no, he's not a hitman, just a manager) and writer. Creating imaginary worlds with his pen is a deeply rooted passion for him, dating back to his infancy and enhanced by the fact that he's a bookworm. Recently, this passion was discovered to be the perfect antidote to his technical "dry" writing when he works.
He loves staying open minded and being curious. His non-steemian passion is martial arts, in fact he's a black belt Wado-Ryu karateka (see his personal banner, but seriously not a hitman). Thanks to this passion he has lived several adventures, looking for great masters' teachings around the world. Recently he wanted to try a punch on his belly from the founder of a martial art school and he almost vomited on the sensei's karategi. His friends were laughing at the show, staring at him from the border of the tatami.

Some other adventures took him recently to live far from Mrs. F3nix, his wife. This hasn't been ideal or enjoyable and he's trying to rejoin her as soon as possible and build a family. How do they say? When life gives you lemons, make lemonade. F3nix's lemonade is Steem, dedicating himself to his writing contest and to helping other minnows grow.
---
This interview was conducted by @thedarkhorse. @thedarkhorse is a business owner who decided to use Steem as a way to help fund his kids' futures. While here, he realized the need for a way for new members of Steem to gain exposure. He created the Pay It Forward Curation Contest, in which at least 14 @steembasicincome shares are awarded each week for helping spotlight great original content by newer members of the Steem community.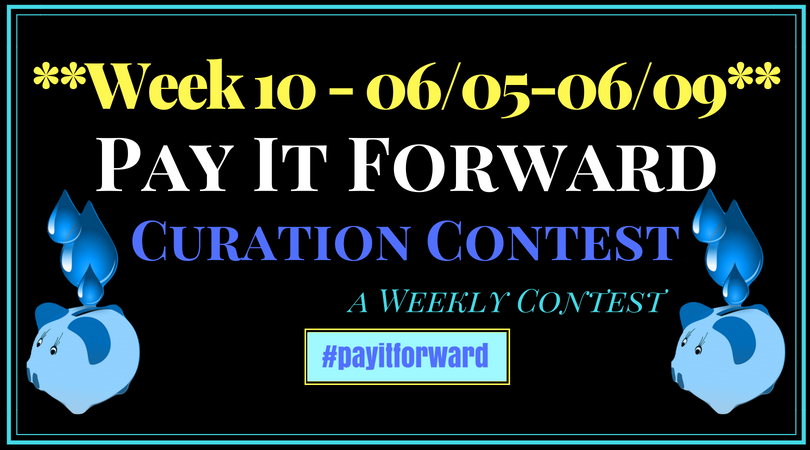 ---
---
| @thedarkhorse | What do you think about Steem? |
| --- | --- |
| @f3nix | I think that the Steem blockchain has been able to interpret a trend in today's liquid society; a trend of high-speed interactions and instant creation of content. This is the first platform that deeply embeds social interaction with an immediately quantifiable economic value: time will tell how our "homo socialis" brain is going to cope with this. |
| @thedarkhorse | What do you think about Universal Basic Income? |
| --- | --- |
| @f3nix | In my life, unfortunately, I passed through a hard experience regarding how much wealth in this world is shifting more and more into the hands of a privileged elite. There is something deeply wrong with the roots of this society and I will do everything I can to support the cause of those who aim to create equity and shared wealth for everyone. |
| @thedarkhorse | How did you learn about & join Steem Basic Income? |
| --- | --- |
| @f3nix | I think that my first SBI share was through the freewrite community, a place where solidarity and sincere care for each other have always been the main driver. |
| @thedarkhorse | What do you think about Steem Basic Income? |
| --- | --- |
| @f3nix | I think that it's a project with a disruptive potential and I'm enthusiastic to be part of this from the beginning. This project gives a new meaning to the whole Steem ecosystem and underlines a whole vision of the world, which is the Universal Basic Income. That idea dates back to the 18th century, theorizing the possibility of defeating poverty and social exclusion. I came closer to Steem due to my investments in crypto and I invested in crypto mainly because I don't believe in this social order in which we live and I want to be part of the change, along with my wife. These ideas are all there when I look at the Steem Basic Income: I don't think that a basic income will stifle the creation of quality content, on the contrary it will make us free from the anxiety and merciless social dynamics where, if you're not at a certain "level" let's say, your content is considered worthless, no matter its quality. |
| @thedarkhorse | How do you see SBI evolution? |
| --- | --- |
| @f3nix | People will understand that the @steembasicincome is not only a mere matter of return on interest and math calculations. This can be a lively, sparking community, where solidarity and the best human values can find their home. There's a utopia behind this that can become reality. |
| @thedarkhorse | Do you participate in or organize SBI contests? |
| --- | --- |
| @f3nix | I both participate in them and organize one. My Finish the Fiction Story Contest is my flagship. So far, through my contest, I have distributed 45 SBI shares + the SBD pay-outs and I am at the 15th weekly edition. Being an SBI enthusiast, at a certain point I felt the need to find an entertaining way to distribute the shares, with a focus on newbies. You're all welcome to my contest/workshop: a place where we create amazing fiction stories, sustain each other, and where everyone is special! |
| @thedarkhorse | What other Steem programs are you involved in? |
| --- | --- |
| @f3nix | Recently, I'm involved with the Steemit Greeters Guild, in which I participate as a scout/greeter of new Steemians and advisor of @terminallyill, who is the founder and a special person with a great heart. The Steemit Greeters Guild recently launched its new literary project, called "The Writer's Guild". A space for promoting newbies and quality writers. This has my full endorsement and I'm excited to see how this efficiently organised initiative and community will grow. I also support the Dynamic Steemians of @dynamicgreentk. Together with the @greetersguild, this is an awesome community with a noble purpose and ideals. I strongly suggest everyone join their many initiatives. In general, I see a new wave of great crowd movements, that want to give importance to good content and to the people beyond the account. It's amazing. Moreover, I started to participate in contests like the Pay It Forward Curation Contest by @thedarkhorse (sounds familiar?) and will surely participate again. Everything that takes balance to the platform by giving due attention to newbies with good content deserves my full support. |
| @thedarkhorse | What Country are you from and what is your native language? |
| --- | --- |
| @f3nix | I'm from north Italy and Italian speaking... This is sometimes a mess for me, especially when I have to translate my poems and haiku in English! |
| @thedarkhorse | Where do you see Steemit in 3 years? |
| --- | --- |
| @f3nix | Obviously, a new world order will be established, and everyone will worship the Bananafish. All hail the Bananafish! Jokes apart, I can tell you where I would like to see it: I would like to see a platform where the values of decentralization, inclusion, and freedom reign. I would like to see newbies encouraged and awarded for their good content. I would not like to see masonic-alike connections, the same old ways of thinking, circle voting groups and people that exploit the reward pool notwithstanding their poor content just because of their "power". I would like a place where beauty can be born every day. |
| @thedarkhorse | Would you ever want to become a full time blogger? |
| --- | --- |
| @f3nix | My dream is to write a book more than blogging. In my freewriting and short story writing I kind of specialised in "good beginnings". It would be nice to give them a development and an ending too! There are many ideas roaming around my empty head, just looking for a pen. |
---
Having the chance to learn a little more about another steemian who lives on the other side of the world was pretty exciting for me and I hope that you have enjoyed it also. From conversations with @f3nix it's very apparent that he wants to see Steem, Steem Basic Income, and the smaller members of the Steem community all have great success. Maybe more important, he is willing to pitch in and do his part to help make this happen. I've found a new person to follow and even plan to give his contest a shot just for the fun of it.
---
---
Enrollment
If you want to get involved in Steem Basic Income, or to increase the share of basic income that you receive, enrollment is pretty straightforward:
Just send 1 STEEM to @steembasicincome. Include the name of a Steemian to sponsor in the transaction memo (preceded by @). You and the person you sponsor will each receive 1 share in the program. You can sponsor any active Steemian, it does not have to be a current member.
If you're unclear, please check out our full transaction memo guidelines and then let us know if you have any questions.
https://steemit.com/basicincome/@steembasicincome/steem-basic-income-new-transaction-memo-guidelines
The official currency for enrollment is STEEM. We are not currently accept SBD for enrollments. The current delay on enrollment processing is 3-4 days.
Questions?
Please read our recently published FAQ. Most questions are addressed in our FAQ or in the additional resources that it suggests. If you still have questions, ask in the comments section or join us in our discord channel. To review your share counts, we explain our tracking sheet here.