Steem Basic Income
Steem Basic Income is a social experiment to bring a basic income to as many Steemians as possible. Members join by sponsoring others into the program. Steem Basic Income is delivered through providing regular upvotes to member content.
Still Going Strong
We are up to six pools, so your upvotes could come from @steembasicincome, @sbi2, @sbi3, @sbi4, @sbi5, @sbi6, or @sbi7. We currently have 2130 members that have posted within the last 28 days, and many more members that have not. Unfortunately the members that are not posting are not receiving upvotes. There are currently 12212 'shares' in the program, and it grows every day.
Delegation Bonus Shares
Existing members can receive bonus shares from delegation. For every 20 SP delegated to @steembasicincome, members will receive 1 bonus share. These bonus shares will be removed if the delegation is withdrawn. Currently each share in pool 1 receives a weekly voting weight of roughly 1.24%.
@sbi2, @sbi3, @sbi4, @sbi5, and @sbi6 are managed to target multiples (e.g. 200 shares ~ 400 SP, 500 shares ~1000 SP, etc.) For this reason we ask that members that are delegating for bonus shares always delegate to pool 1 and we will manage the SP flow into the lower pools appropriately. If you want to fill SP orders through minnowbooster's market, you are of course welcome to fill the orders going to lower pools. Please do not combine filling orders for pool 1 (@steembasicincome) with delegating for bonus shares.
If you would like to see how your bonus shares fit into your overall reward, it is provided in our member tracking sheet. A full explanation is given here:
https://steemit.com/basicincome/@steembasicincome/steem-basic-income-membership-update-pulling-back-the-screen
Any Steemian that is already enrolled in @steembasicincome can delegate as much as they would like, to receive bonus shares. If you are not already a member but would like to delegate, please send an enrollment transaction to @steembasicincome and we will add your bonus shares at the time we process your enrollment.
We appreciate the members that take us up on this! Let's look briefly at member delegations that are rewarded with bonus shares.
We are grateful to all of our members that provide delegation. This is terrific for our long-term sustainability! Great job, everyone! If you are a member and you believe that I have incorrectly characterized your delegation as fulfilled through MB market, please reach out to me on Discord so that we can talk about it.
Here are some Handy Delegation links:
Enrollment
If you want to get involved, or to increase the share of basic income that you receive, enrollment is pretty straightforward:
Just send 1 STEEM to @steembasicincome. Include the name of a Steemian to sponsor in the transaction memo (preceded by @). You and the person you sponsor will each receive 1 share in the program. You can sponsor any active Steemian, it does not have to be a current member.
If you're unclear, please check out our full transaction memo guidelines and then let us know if you have any questions.
https://steemit.com/basicincome/@steembasicincome/steem-basic-income-new-transaction-memo-guidelines
The official currency for enrollment is STEEM. We are not currently accepting SBD.
Steem Creators Conference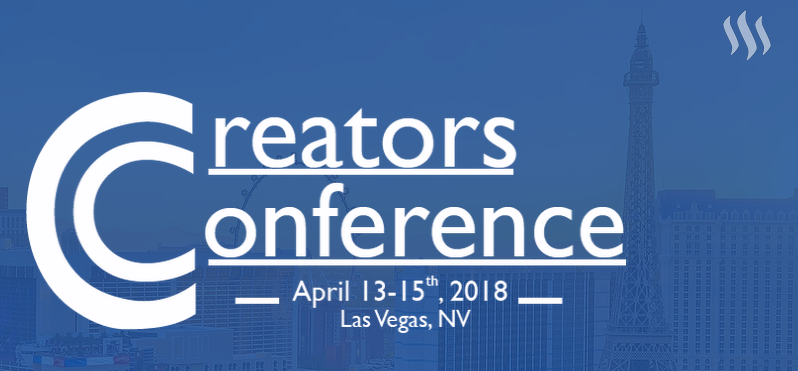 We had a great experience in April at the
#steemcreators
conference! Check out the tag for footage and photographs from all the presenters and attendees, and see how many photos you can spot
@josephsavage
in!
Here is @josephsavage's presentation on Steem Basic Income, which we published at the end of April.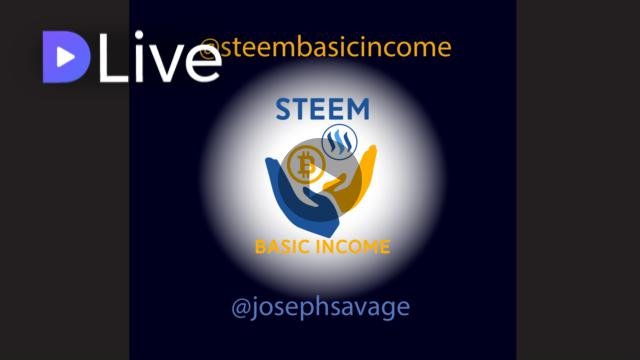 EarthNation
Steem Basic Income is designed by @josephsavage, and developed in collaboration with @earthnation. We are grateful for their early support, both in brainstorming ideas for improvement and in providing funding for our massively complex automation requirements. Learn more about Earth Nation on their web page at https://earthnation.world/


Questions?
Please read our recently published FAQ. Most questions are addressed in our FAQ or in the additional resources that it suggests. If you still have questions, ask in the comments section or join us in our discord channel.