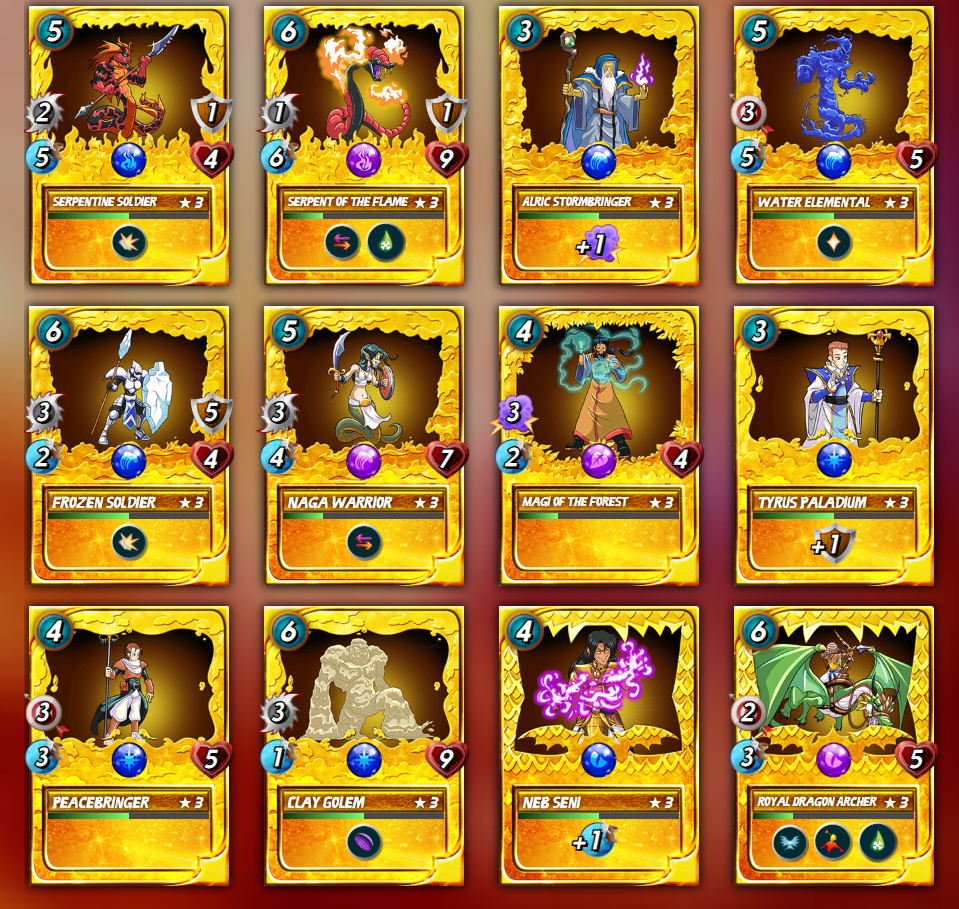 2 Alpha Summoners. 1 Alpha Neb Seni. 1 Royal Dragon Archer. Gold as far as the eye can see. I'm sick of being undercut on the market while trying to sell these for the last few weeks, and I want to obtain liquid Steem. Henceforth, we're having an auction with zero reserve. (Well, essentially, 1 STEEM)
I'll let the market decide.
How to bid?
reply (directly) to the post with "bid x STEEM"
For example, if you reply with bid 10 steem, you'll be bidding ten steem for all these cards.
This auction is in STEEM. If you have SBD and you want to bid, please sell it for STEEM.
Good luck!
But @holoz0r, I don't want to buy these cards, can you do anything else for me?
Maybe. ;)
If you don't want to bid for these cards, but are interested in playing with a Max Alpha Deck in the coming days, my raffle is still open. To participate in the raffle (drawn in about 48 hours) - send 0.2 STEEM to holoz0r with the memo "holomonsters", and I'll put you in the draw. There's four entrants so far.
I'm serious about giving these cards away to the highest bidder at the end of this post's payout period. Get your bids ready!
I'll be rewarding random bids with ... reward cards as the bidding intensifies. Who knows what you might get just for bidding? :)