A Boy and His Ball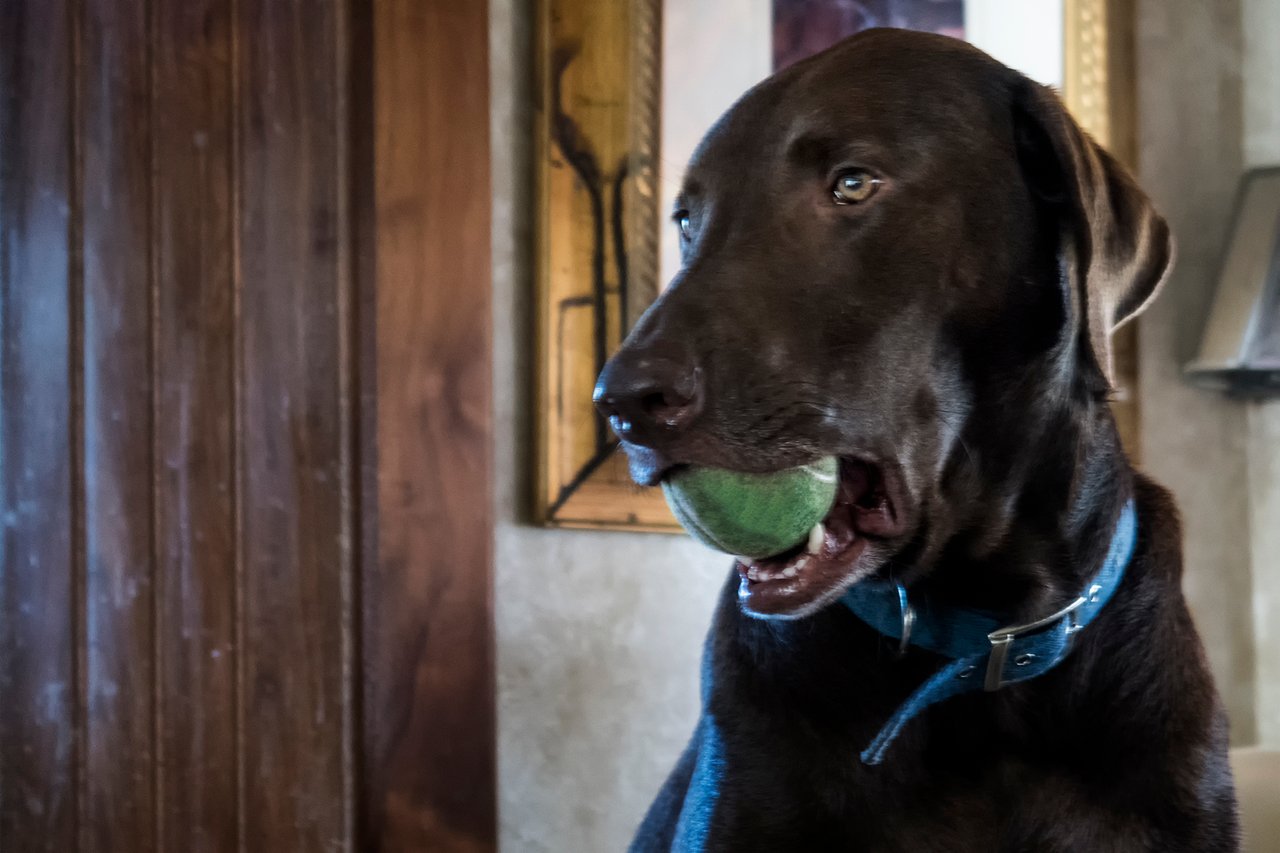 Here's another one of my Chocolate Lab Ozzie. This time it's with his favorite tennis ball. He loves tennis ball. If you gave him a box full of different kinds of balls. he would always be able to pick out the tennis ball.
This is my entry in #SteemBloPoMo challenge by our friend @traciyork

All photos, images and text in my posts are my original work.
Please visit my galleries for prints and products
of my photos and artwork on the following sites:
Follow me on Facebook
and on WEKU
Enjoy!
Roger