The Big Dig
Back when we first got Ozzie and we still had a house with a yard, our dogs were free to come and go as they pleased. Here is a big dig project that Ozzie took on one day. Ozzie is the Chocolate Lab in the middle. Our two Black Labs Sammy and Sophie supervise.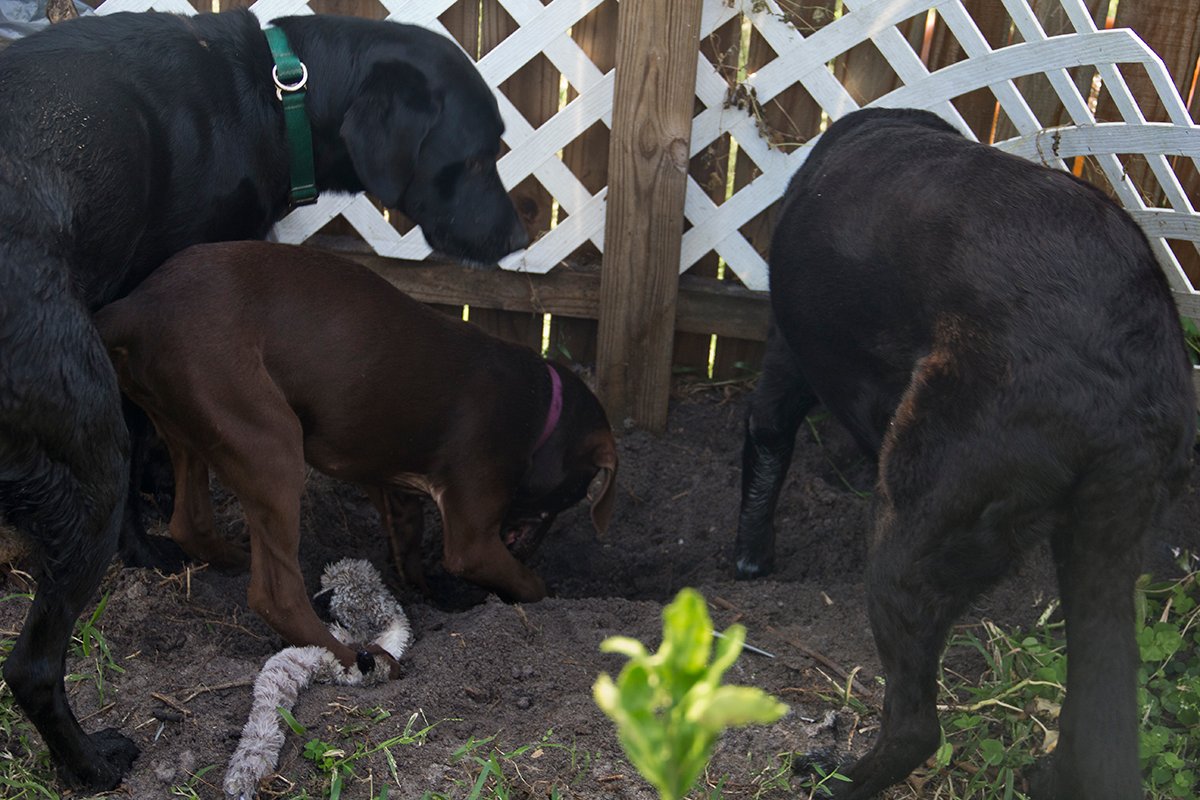 Ozzie is making some progress.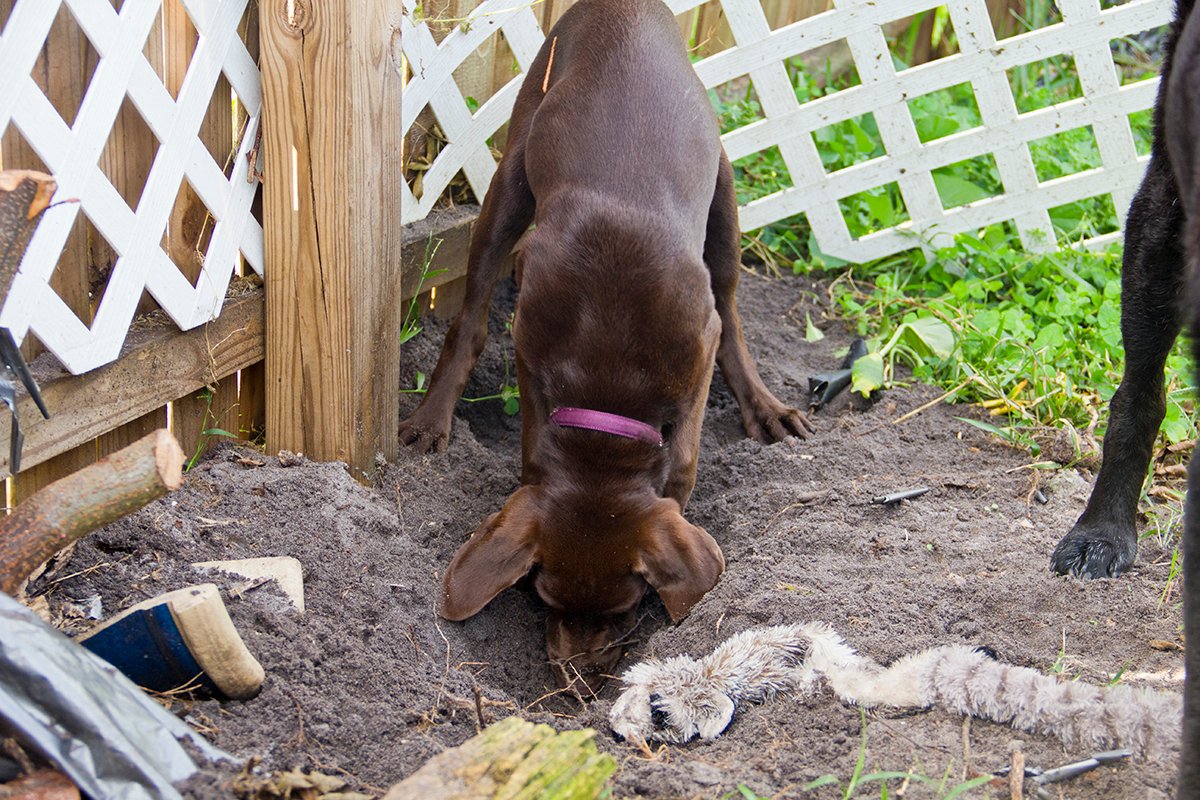 Now we're getting somewhere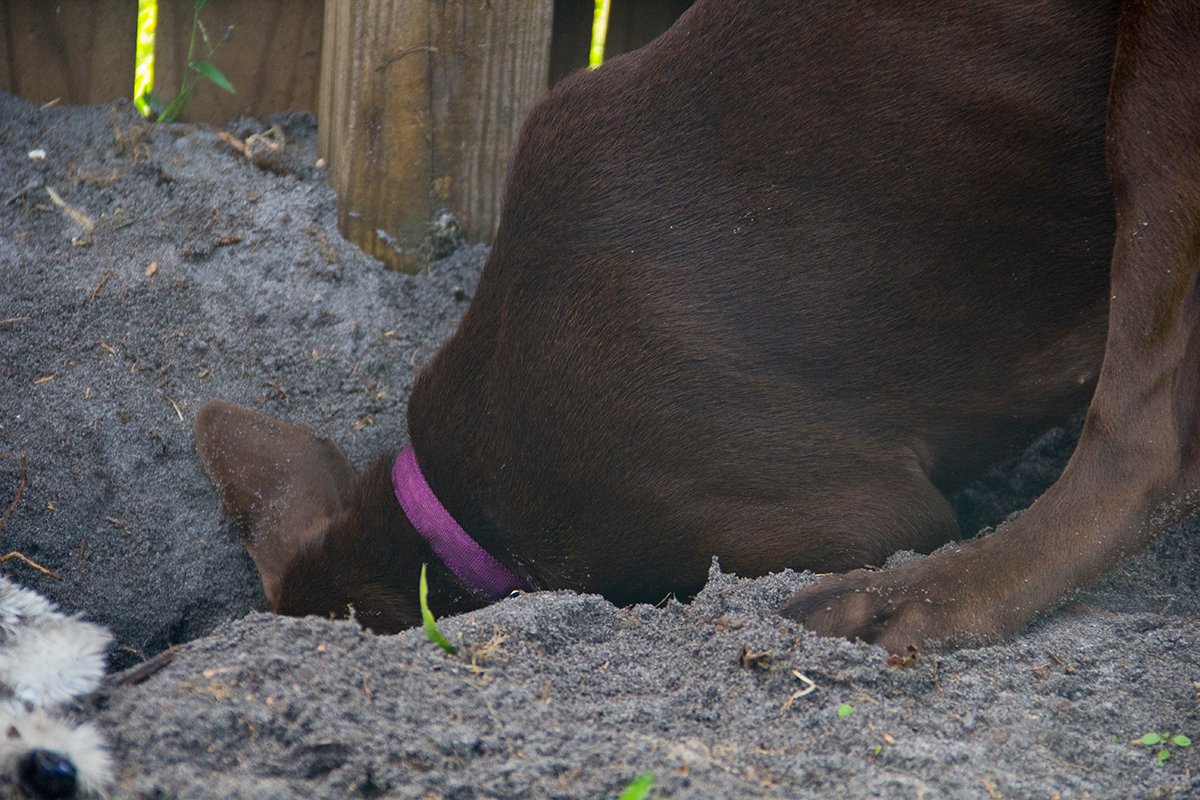 Time to brush our face!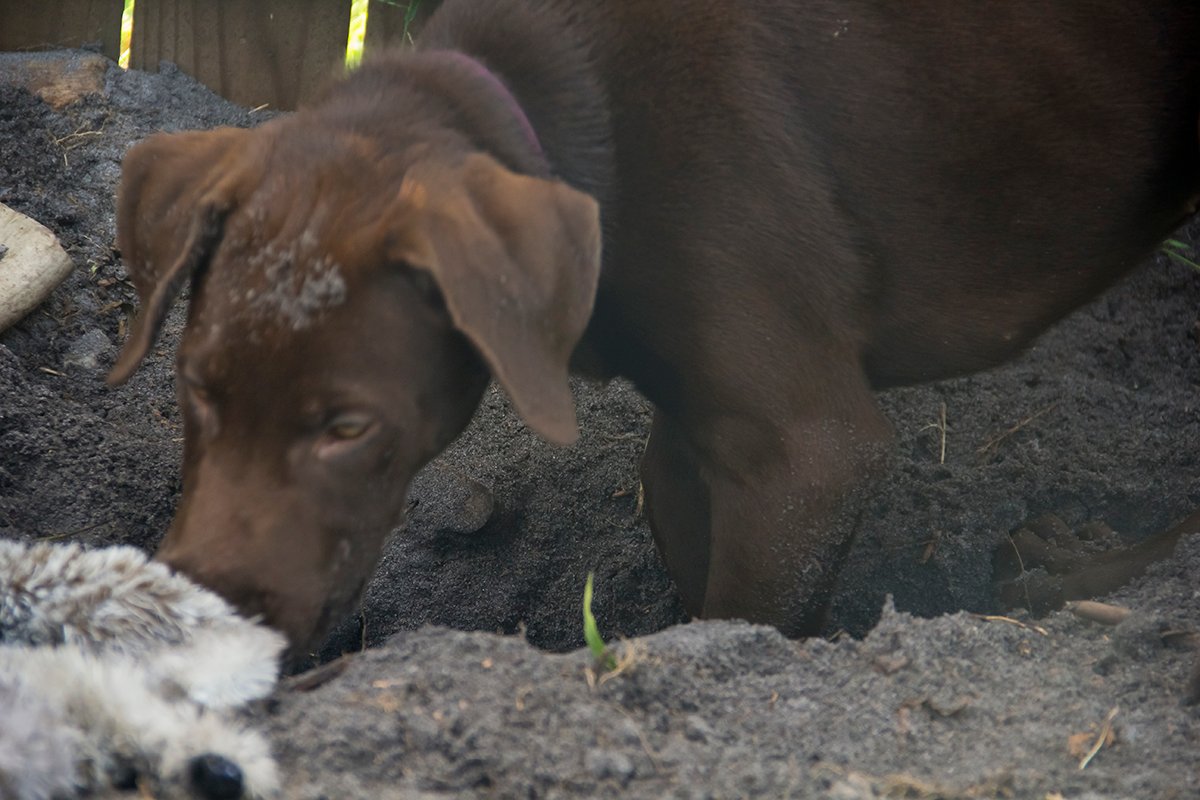 This is entry #17 in #SteemBloPoMo challenge by our friend @traciyork

All photos, images and text in my posts are my original work.
Please visit my galleries for prints and products
of my photos and artwork on the following sites:
Follow me on Facebook
and on WEKU
Enjoy!
Roger