New Orleans Style Barbecue Shrimp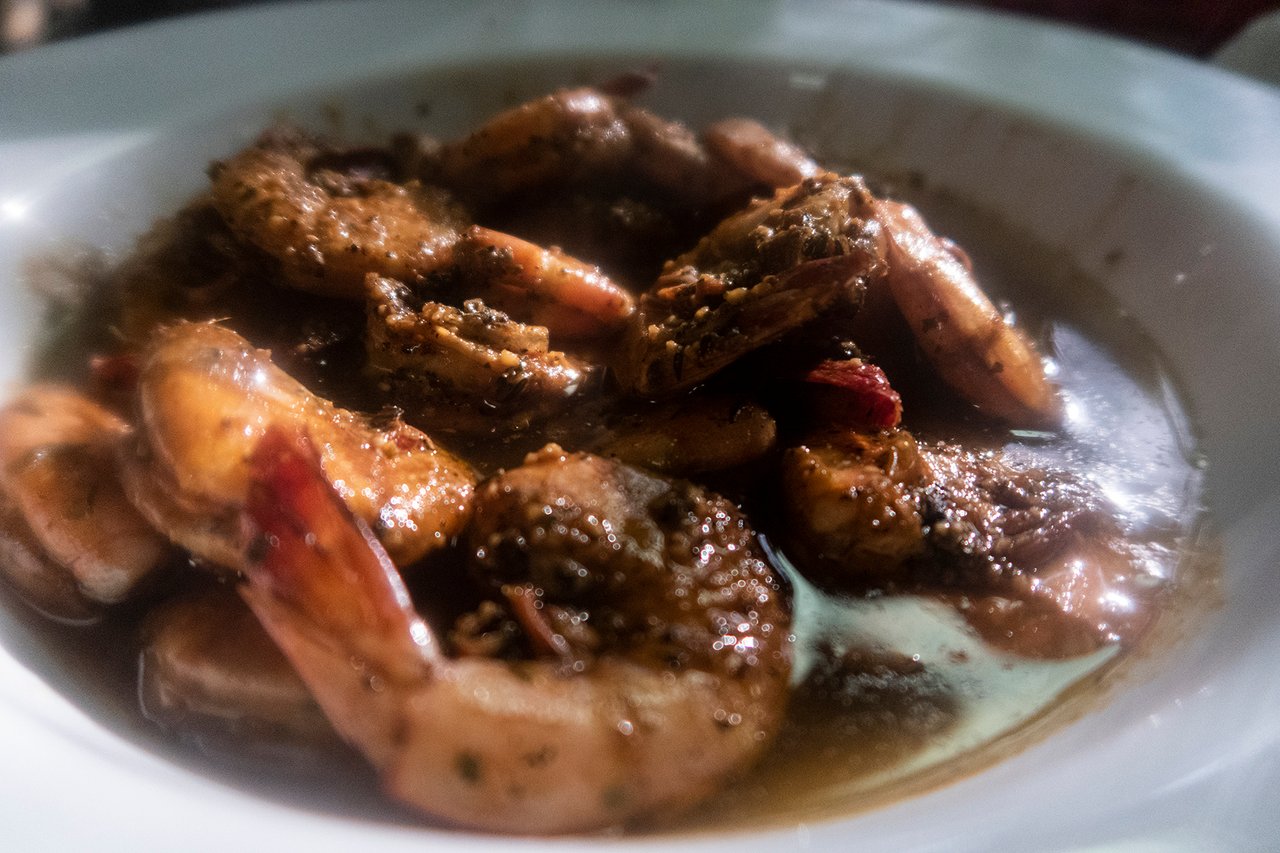 Several years ago I attended a conference for work in New Orleans. My wife joined me and we decided to stay somewhere away from the French Quarter crowds and picked a B&B named the Dive Inn. The Inn featured a large indoor swimming pool and the owners had a pair of Black Labs who mingled freely with the guests. We were within walking distance to Charles Street where you could hop on a streetcar for a short ride downtown to the Quarter.
Across the street from the Inn was the famous restaurant Pascal's Manale. It's a popular spot for not only locals, but also politicians, sports figures and gangsters. The original owner of the restaurant was named Frank Manale. People then just referred to the restaurant a Manale's. When Frank died his nephew Pascal took over the business. Pascal named the restaurant Pancal's Manale in order to keep the memory of his uncle.
The folks at the Inn recommended that we try Pascal's and that the barbecue shrimp was the meal to have. The large jumbo shrimp are served in a bowl heads-on in a buttery, peppery, spicy sauce. They are cooked in the sauce and not grilled and accompanied with lots a crusty French bread for dipping. This is definitely a meal that makes your taste buds dance and one that you won't forget.
Sheila and I are staying in coastal Georgia for a week. This is shrimp country! Local fishermen bring in shrimp to market daily. Nothing better than seafood fresh off the boat. I had hoped to get some head-on, but apparently, the fishermen can get more money if they remove the heads, so headless is all that's available.
So here's my version of New Orleans Barbecue Shrimp
The dry spices
black pepper
sweet paprika
basil
oregano
thyme
garlic powder
hot smoked paprika
salt
The wet stuff
olive oil
white wine
worcestershire sauce
And some butter
Here's how you do it
Mix the dry stuff together in a large mixing bowl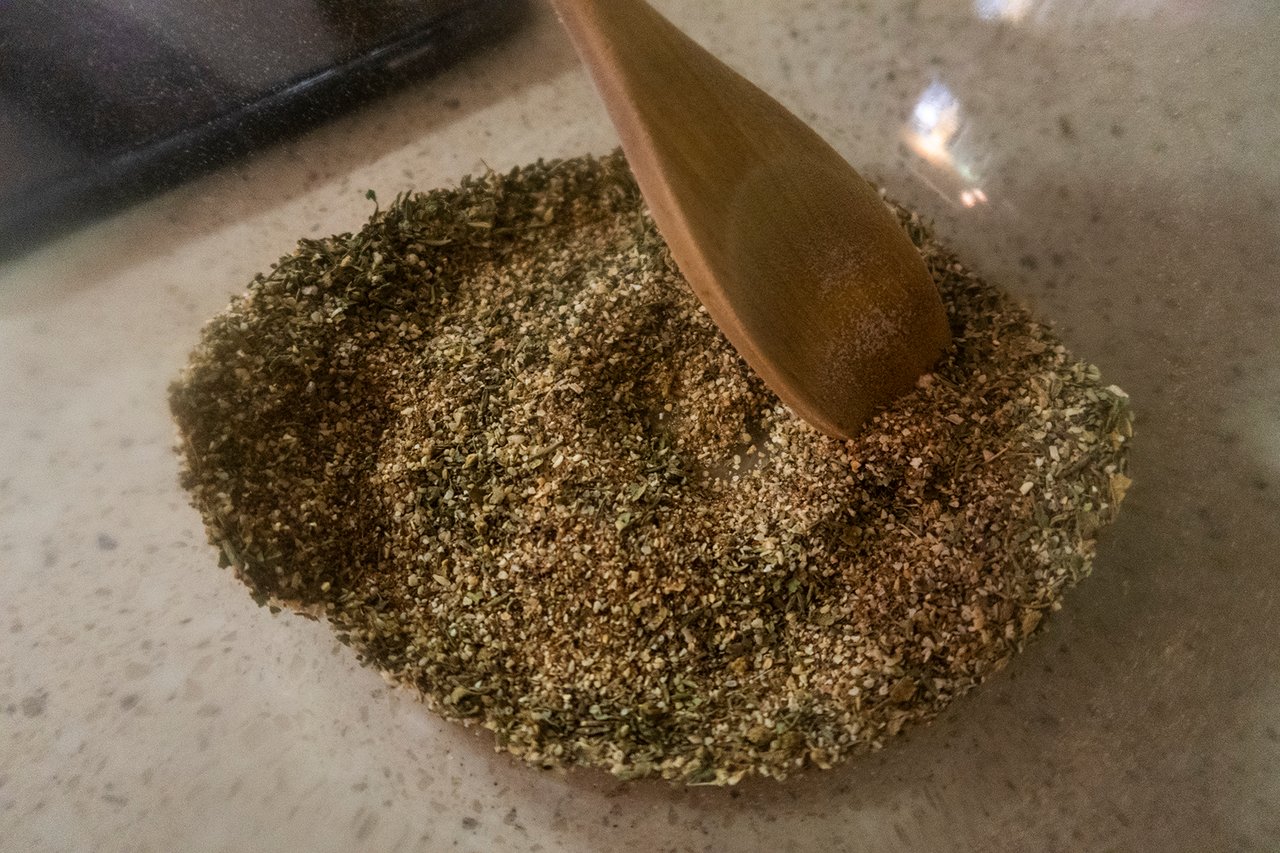 Rinse the shrimp (I used a pound and a half)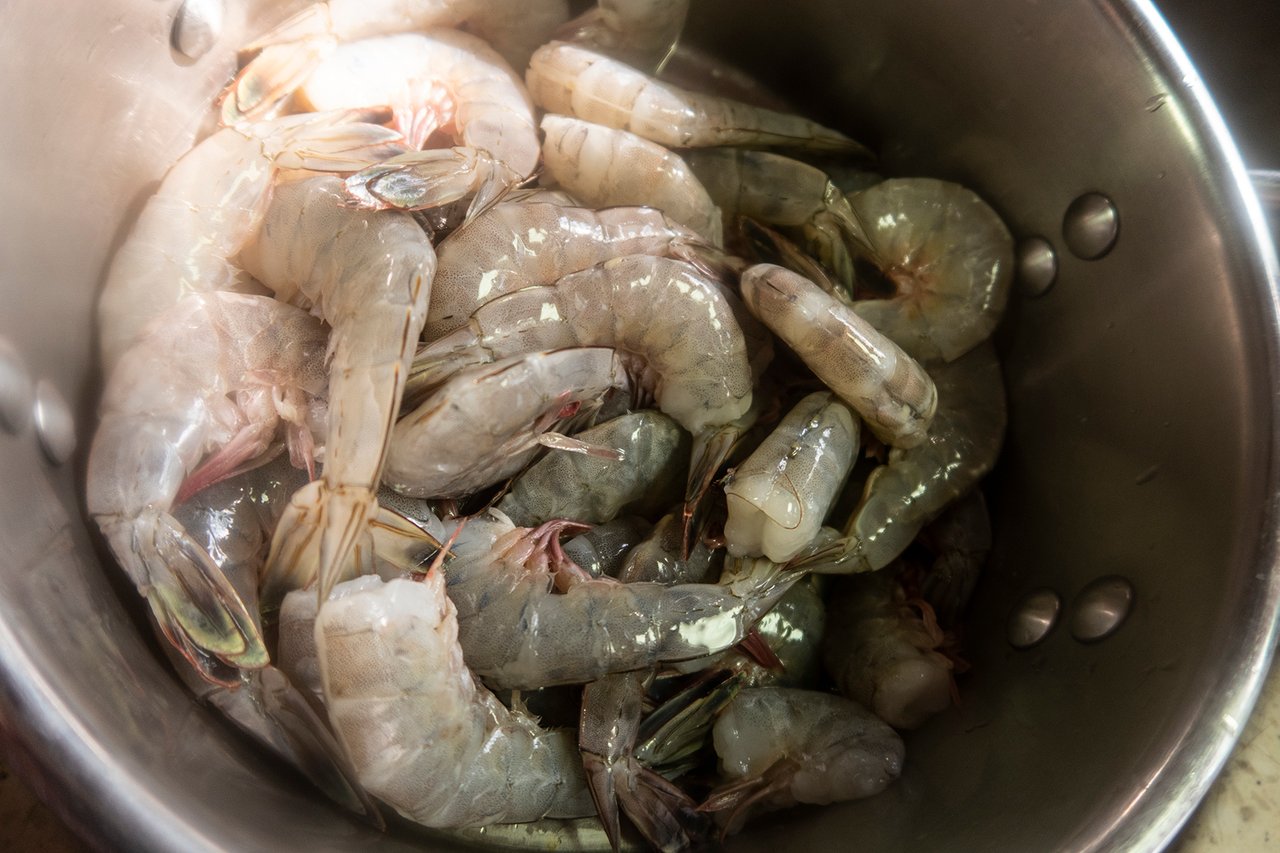 Pat the shrimp dry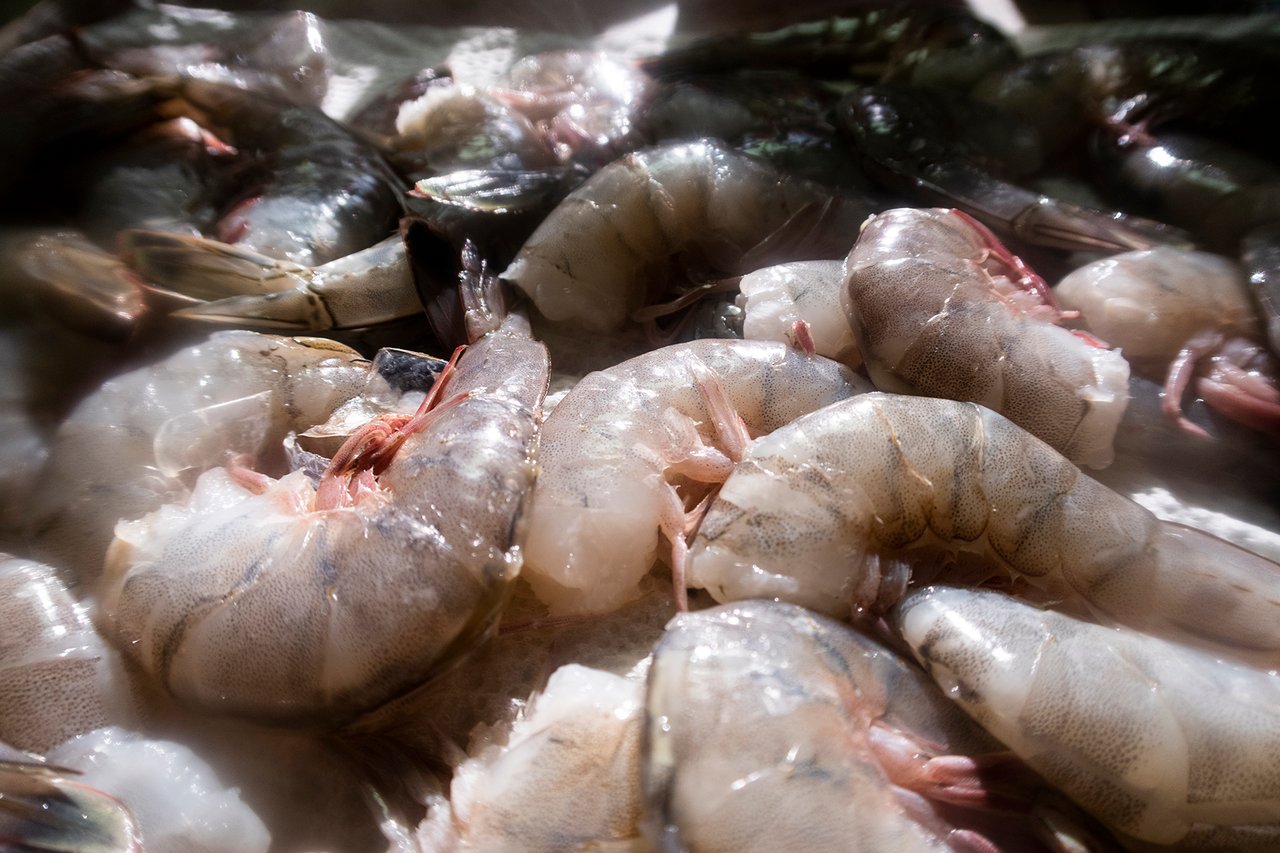 Add the shrimp to the mixing bowl and coat with the spices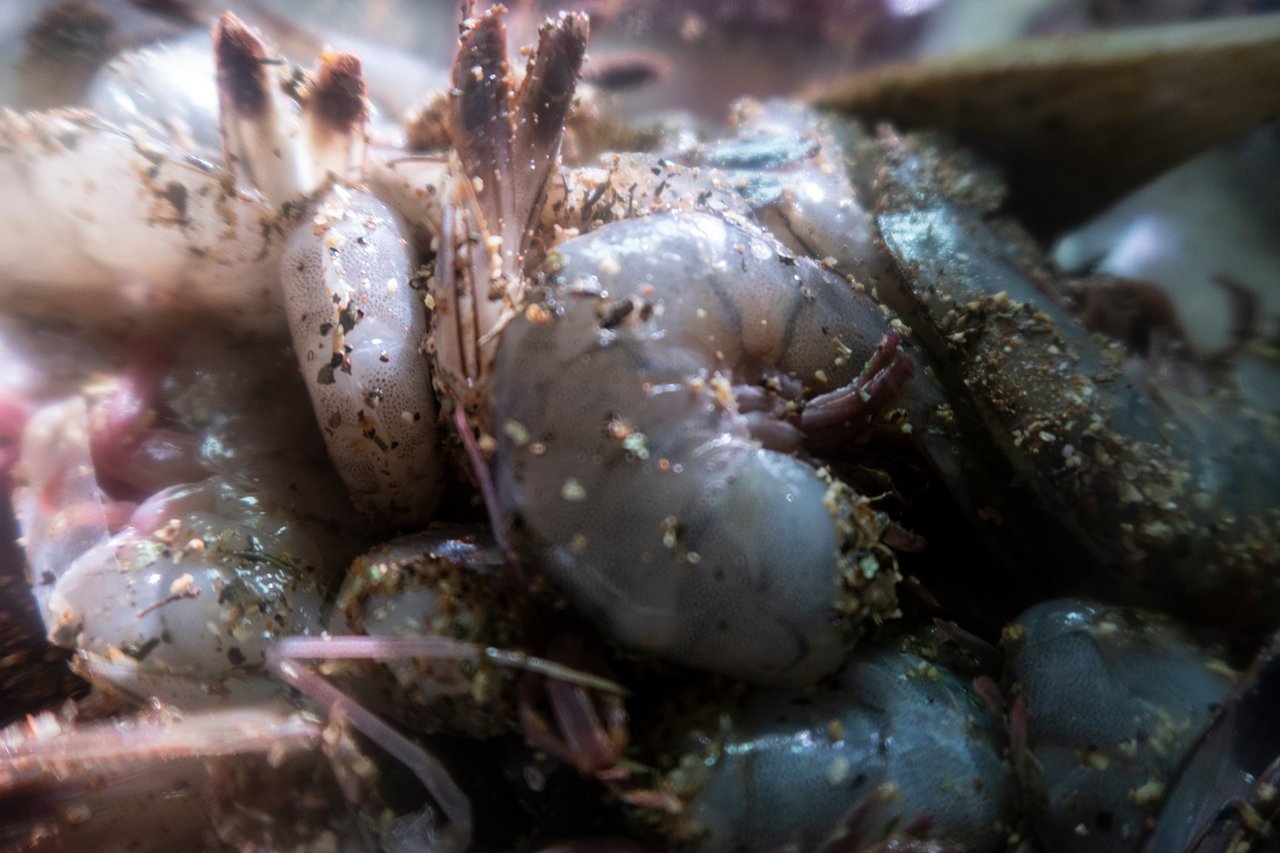 Add the wet stuff and stir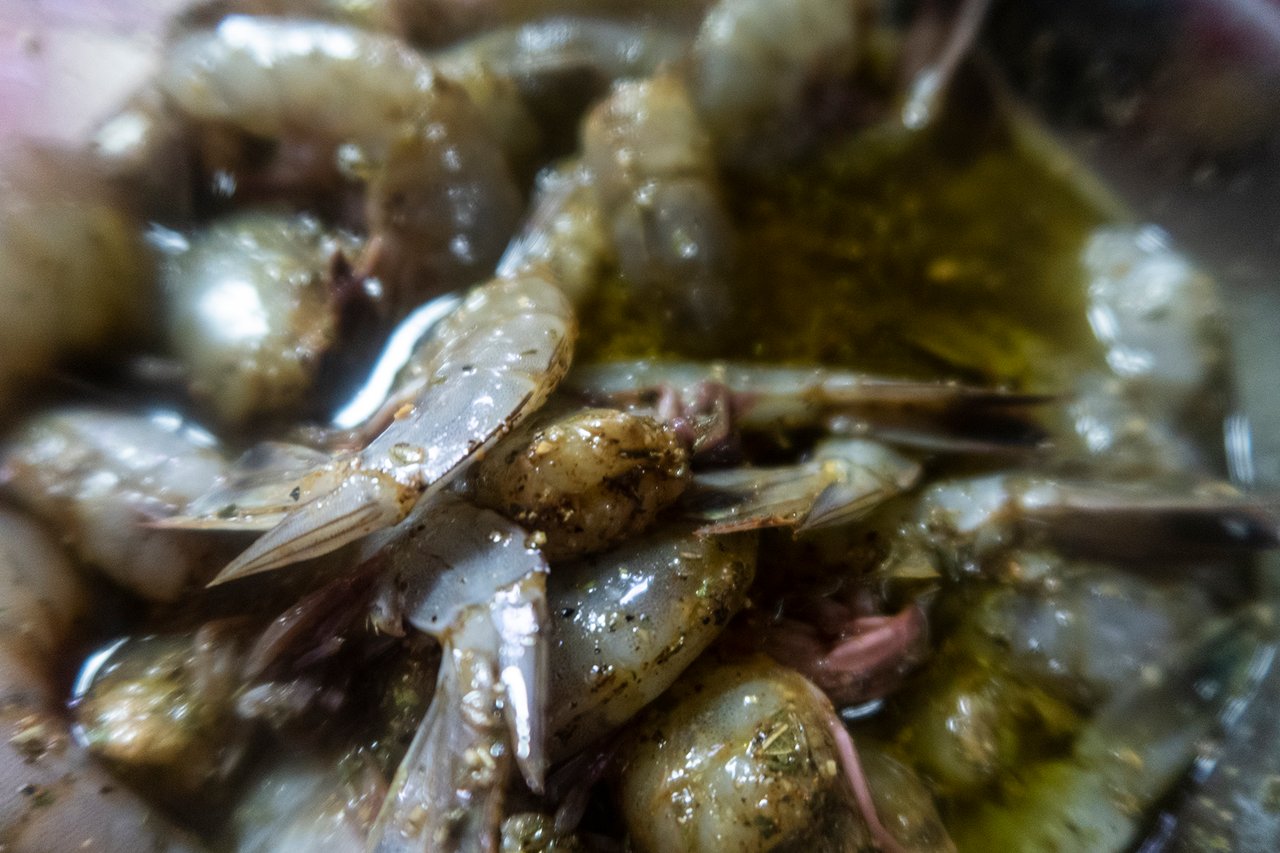 Melt the butter in a large pan or skillet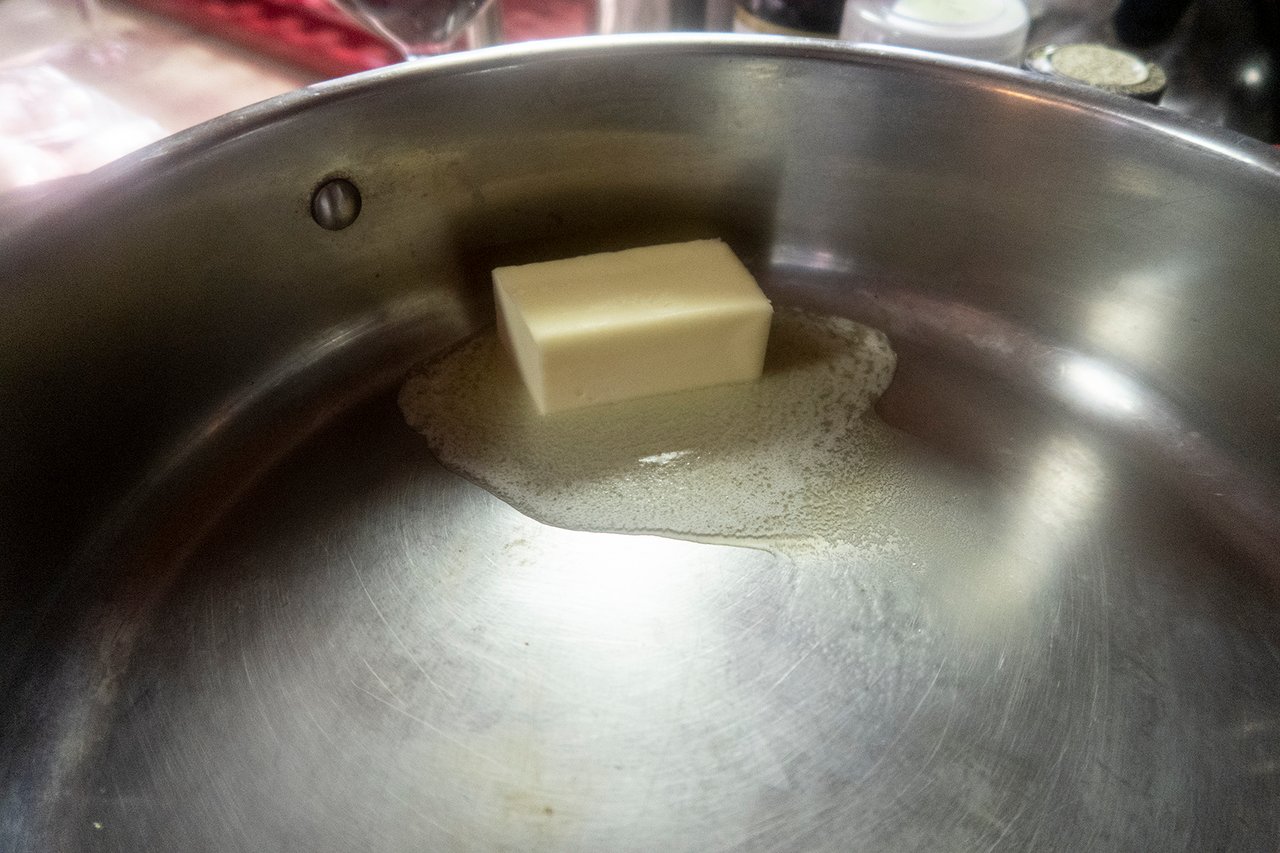 Add the shrimp to the pan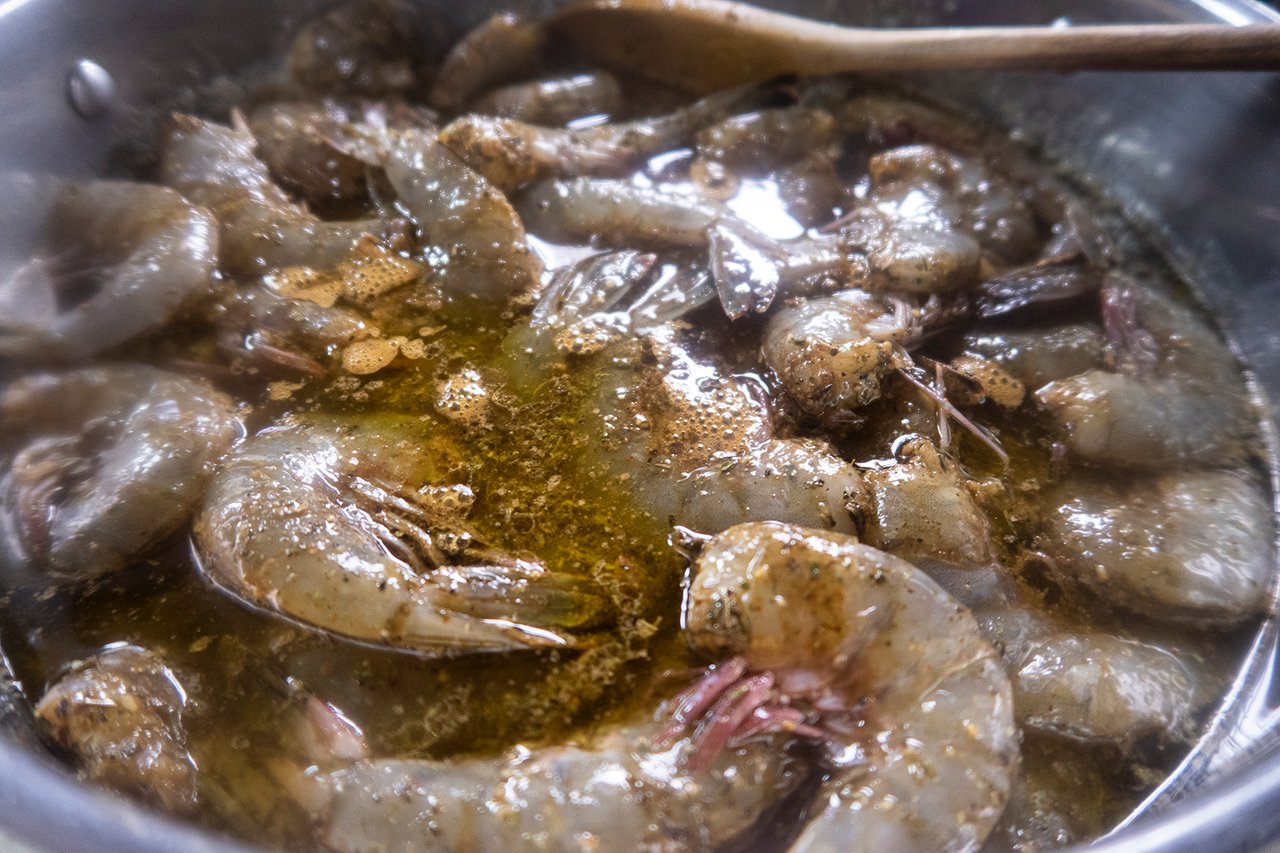 Cook on high for about 10 minutes. Don't over-cook!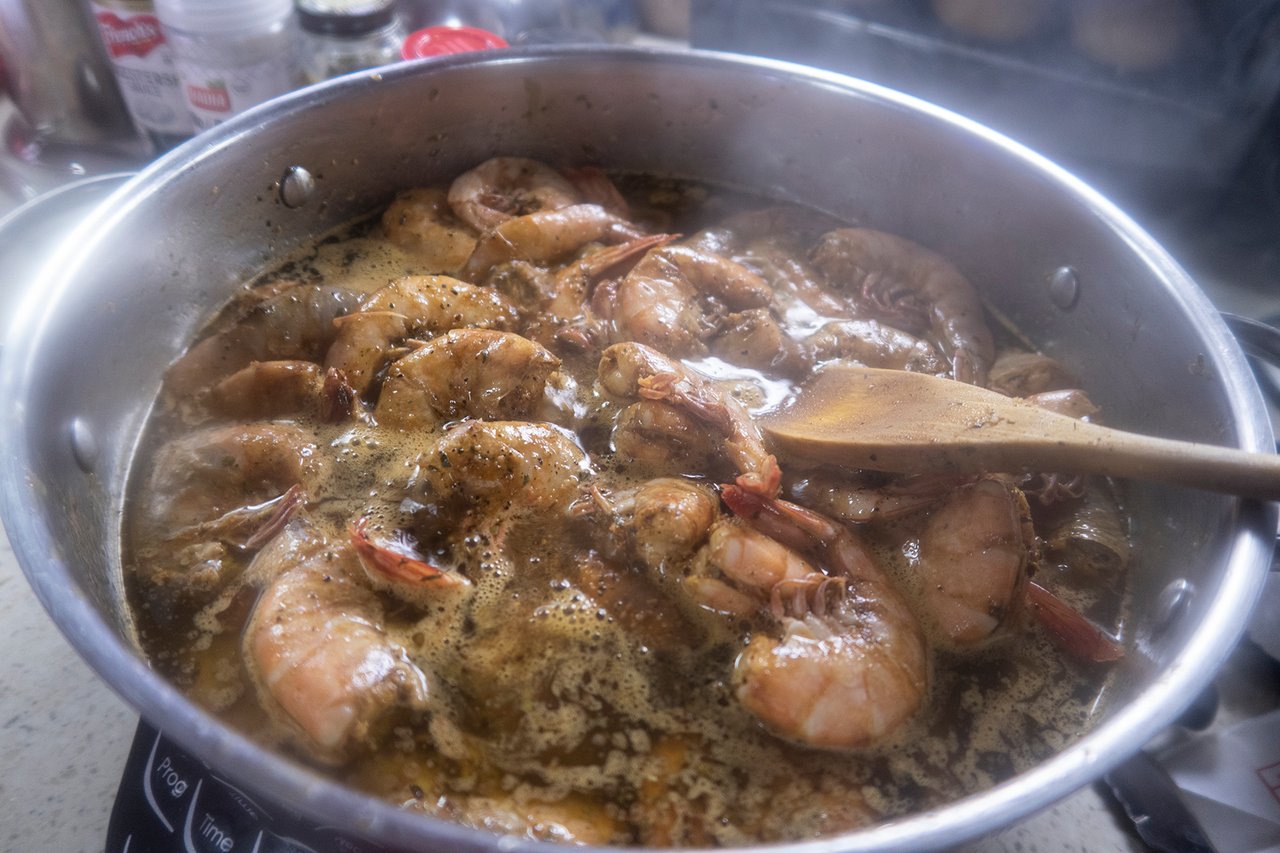 Plate it up and serve with lots of crusty French bread.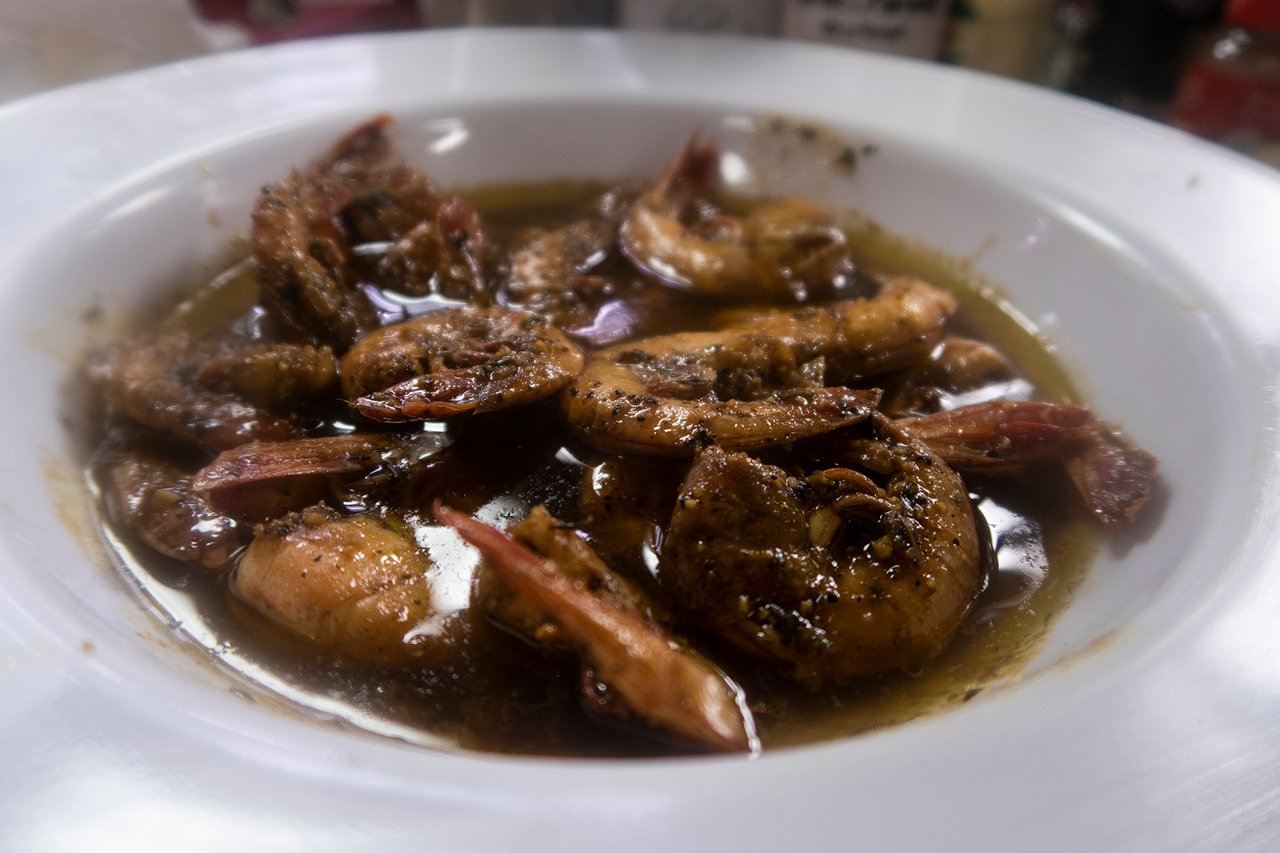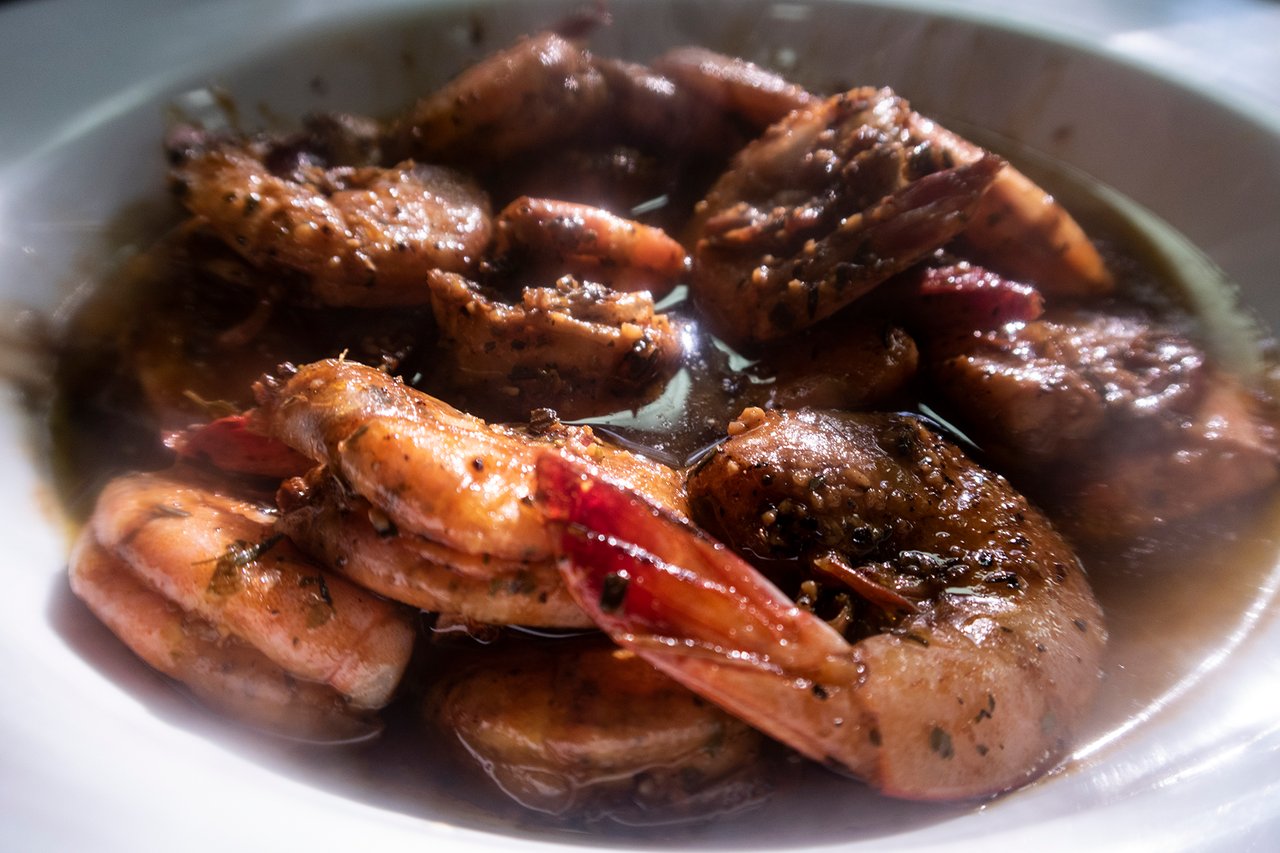 This is my entry in #SteemBloPoMo challenge by our friend @traciyork

All photos, images and text in my posts are my original work.
Please visit my galleries for prints and products
of my photos and artwork on the following sites:
Follow me on Facebook
and on WEKU
Enjoy!
Roger