The Italian Chapel - Orkney Islands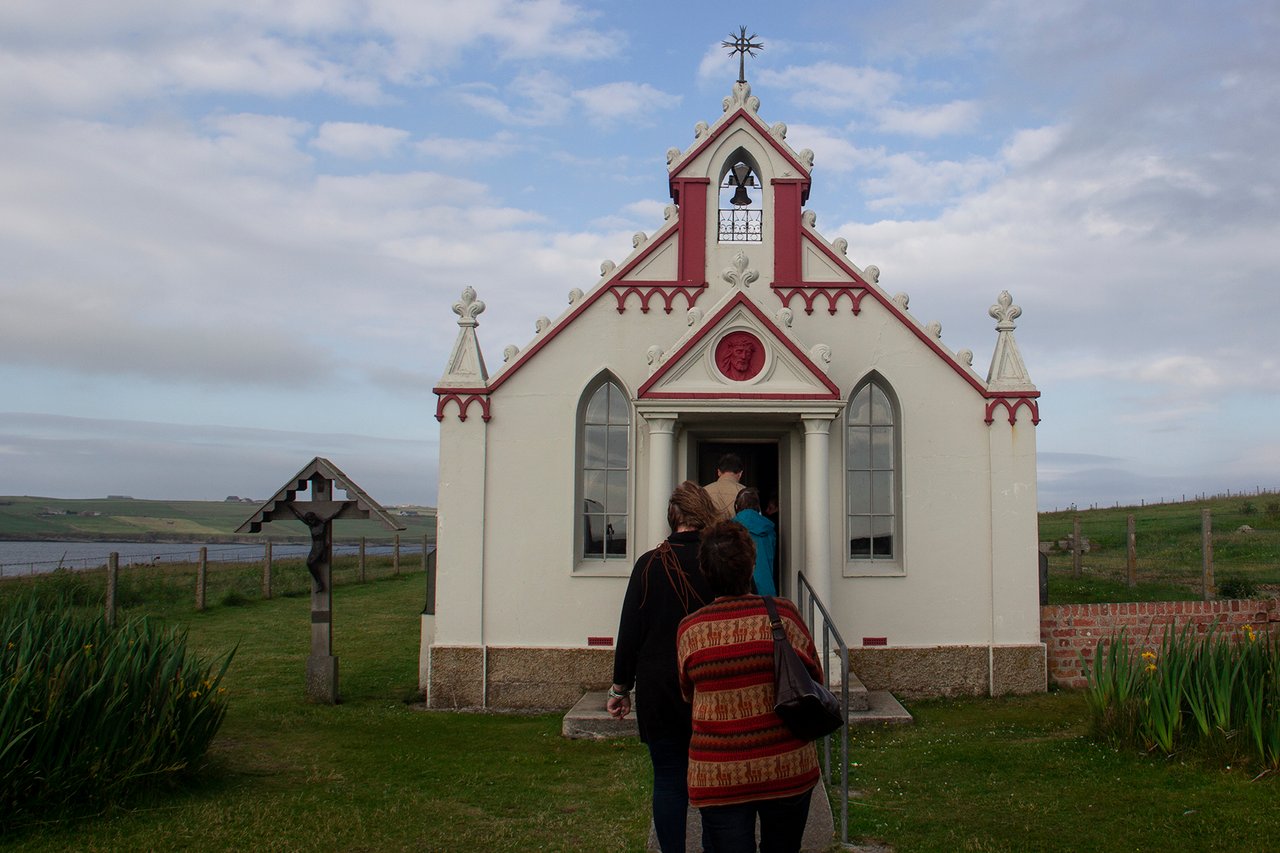 f/10.0 1/250 sec 18.0 mm ISO 100
The Italian Chapel on Lamb Holm in Orkney, Scotland stands as a memorial to Italian prisoners of war captured in northern Africa during World War II.
The Orkney Islands form a large natural harbor known as Scapa Flow. Because of its size and remote location, the harbor has housed British fleets during both world wars. At the east end. scrap ships, blockships, were sunk to block the entry points from the North Sea. However, at the beginning of World War II, a German submarine, U-47, successfully navigated past the blockship barrier and sank the British battleship HMS Royal Oak. Afterwards, Winston Churchill ordered a series of causeways, the Churchill Barriers, to be constructed blocking the eastern entry to Scapa Flow. The Italian POWs provided the labor to build the barriers.
The rusting hulls of tthe blockships can still be seen from the causeway.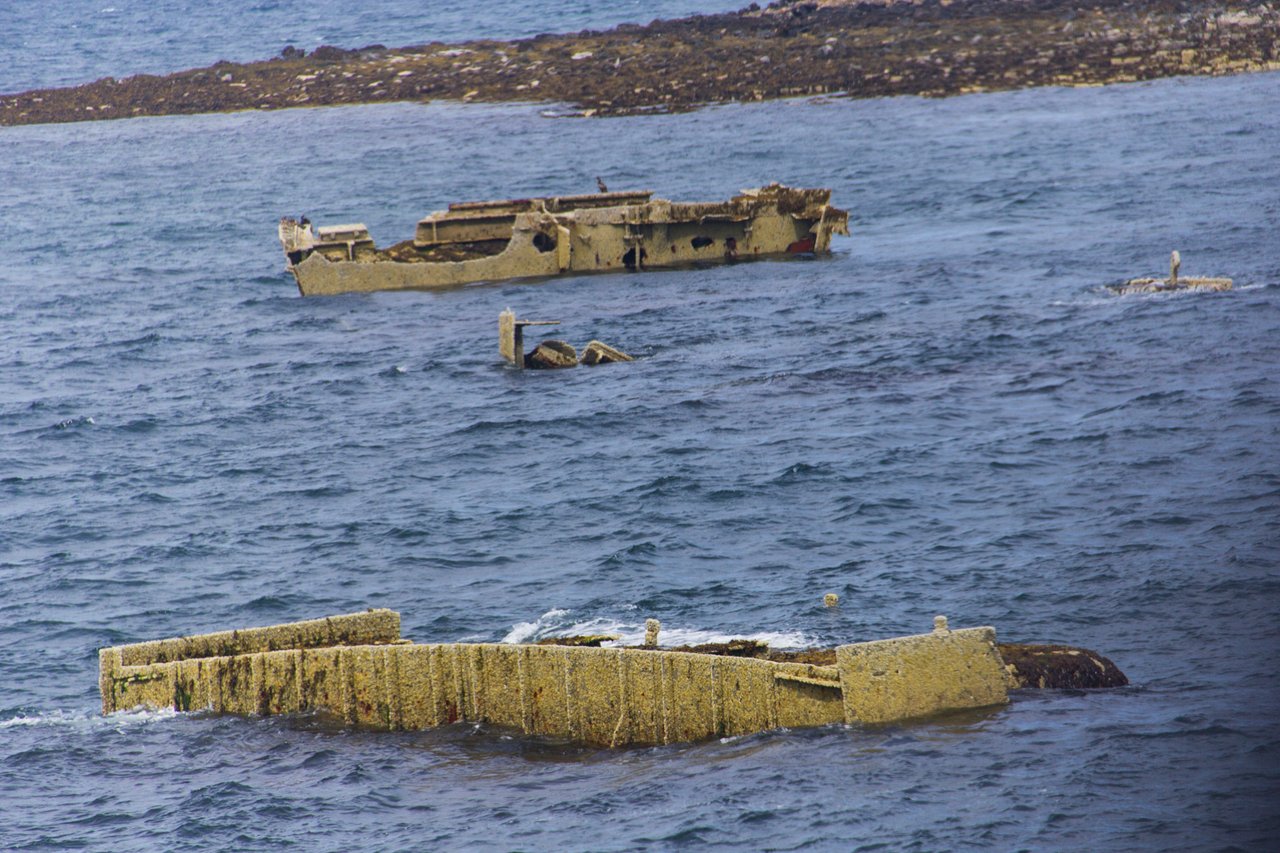 f/5.6 1/250 sec 135.0 mm ISO 100
The POWs were allowed to construct a small chapel from whatever scrap material was available. The building was formed by 2 Nissen huts joined together and the altar was made from leftover concrete used for the causeways.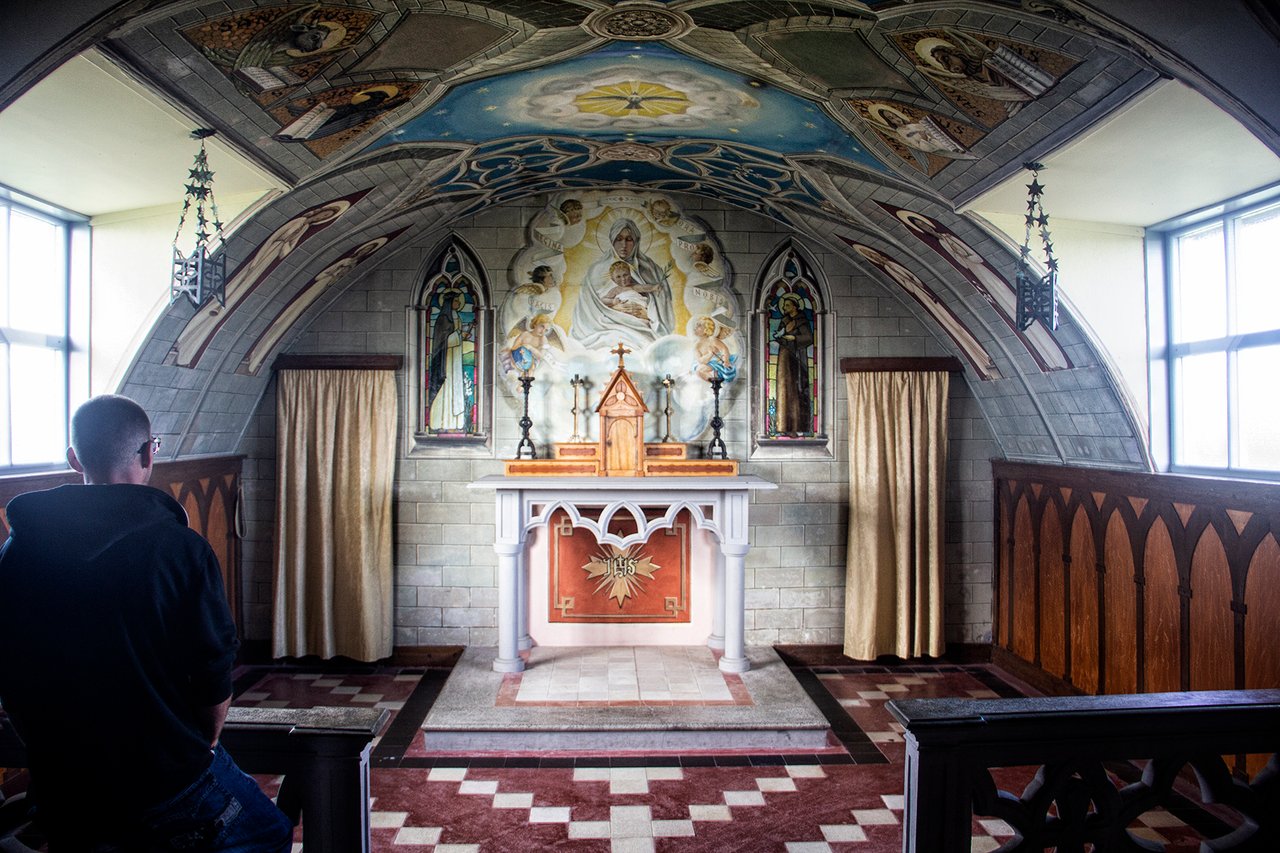 f/3.5 1/40 sec 18.0 mm ISO 250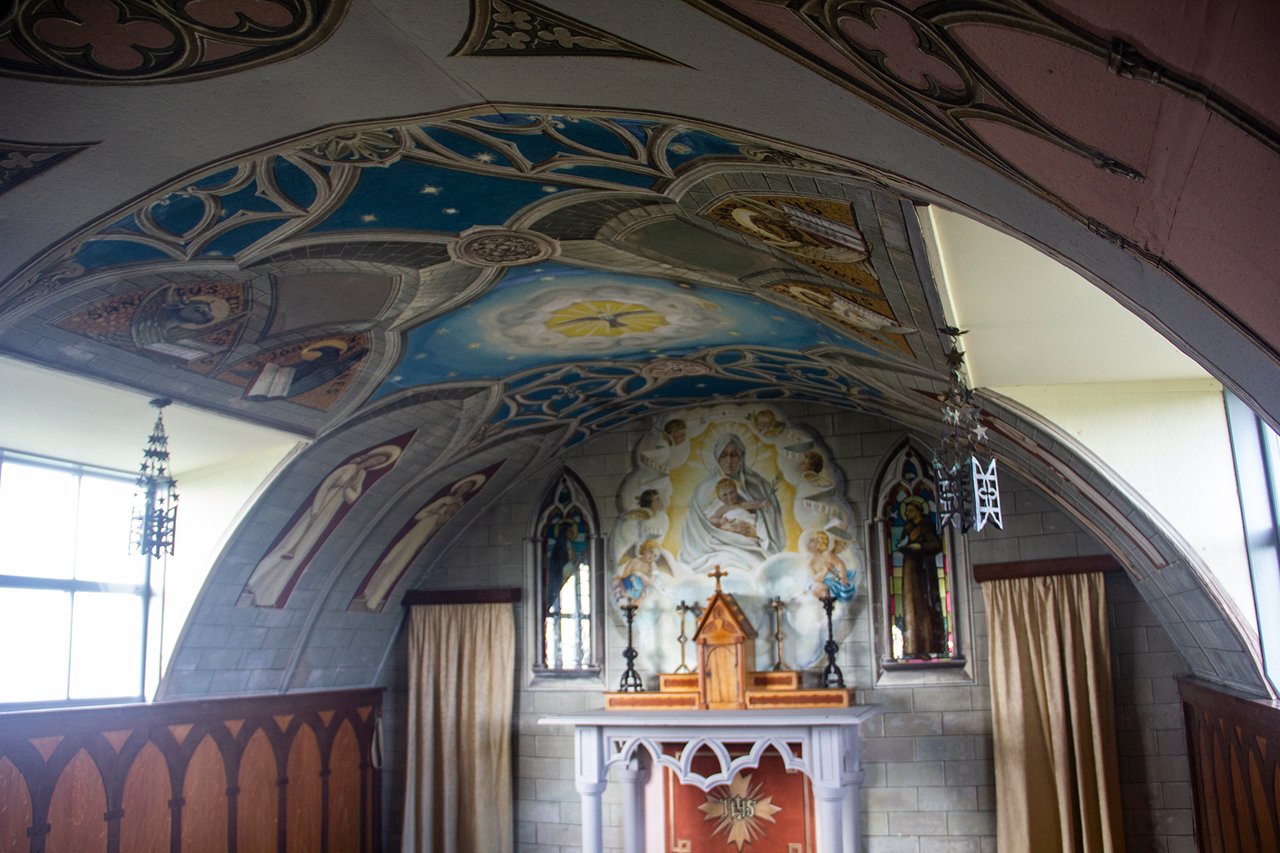 f/3.5 1/40 sec 18.0 mm ISO 250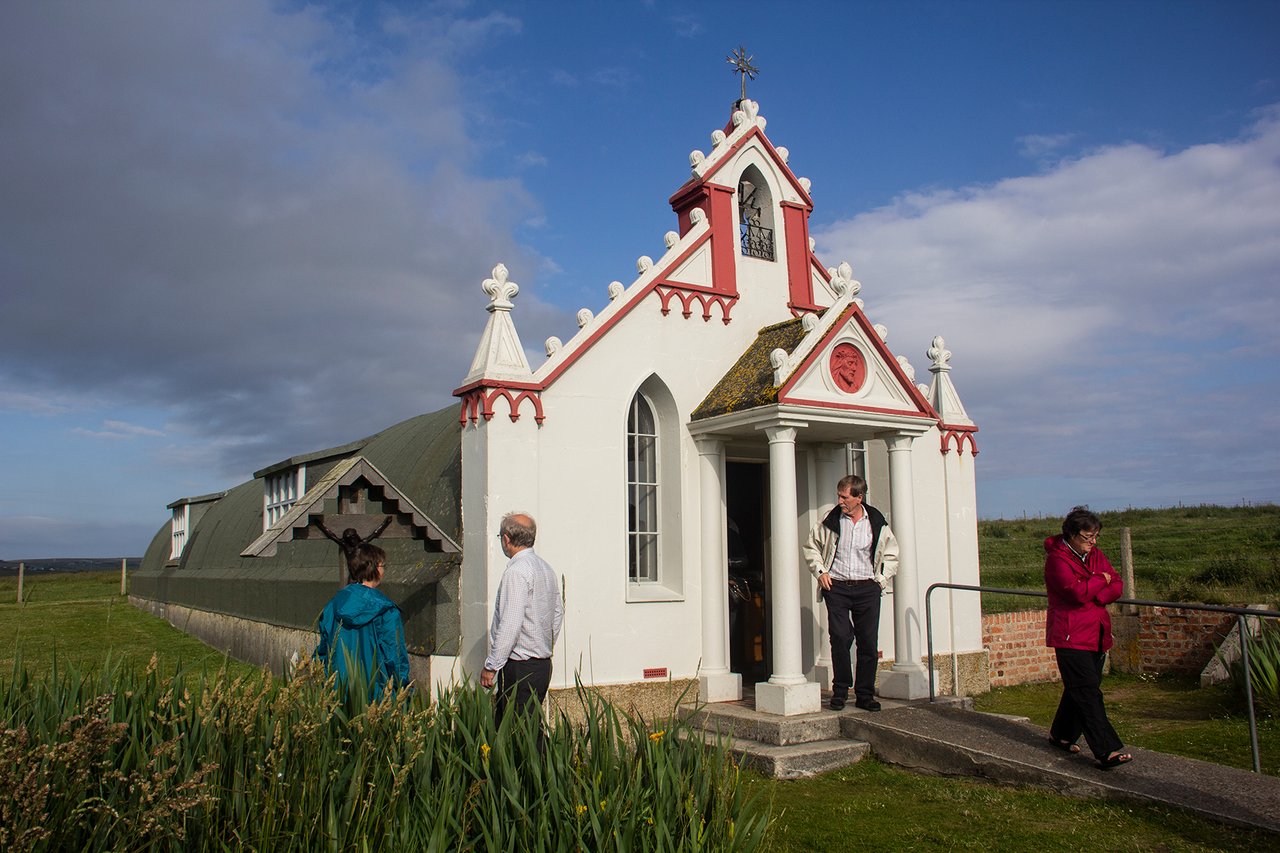 | | |
| --- | --- |
| Category | Italian Chapel |
| Settings | various |
| Camera | Canon 60D |
| Lens | Canon EF-S 18-135mm f/4-5.6 IS |
| Location | Orkney, Scotland |
This is entry #12 in #SteemBloPoMo challenge by our friend @traciyork

All photos, images and text in my posts are my original work.
Please visit my galleries for prints and products
of my photos and artwork on the following sites:
Follow me on Facebook
and on WEKU
Enjoy!
Roger