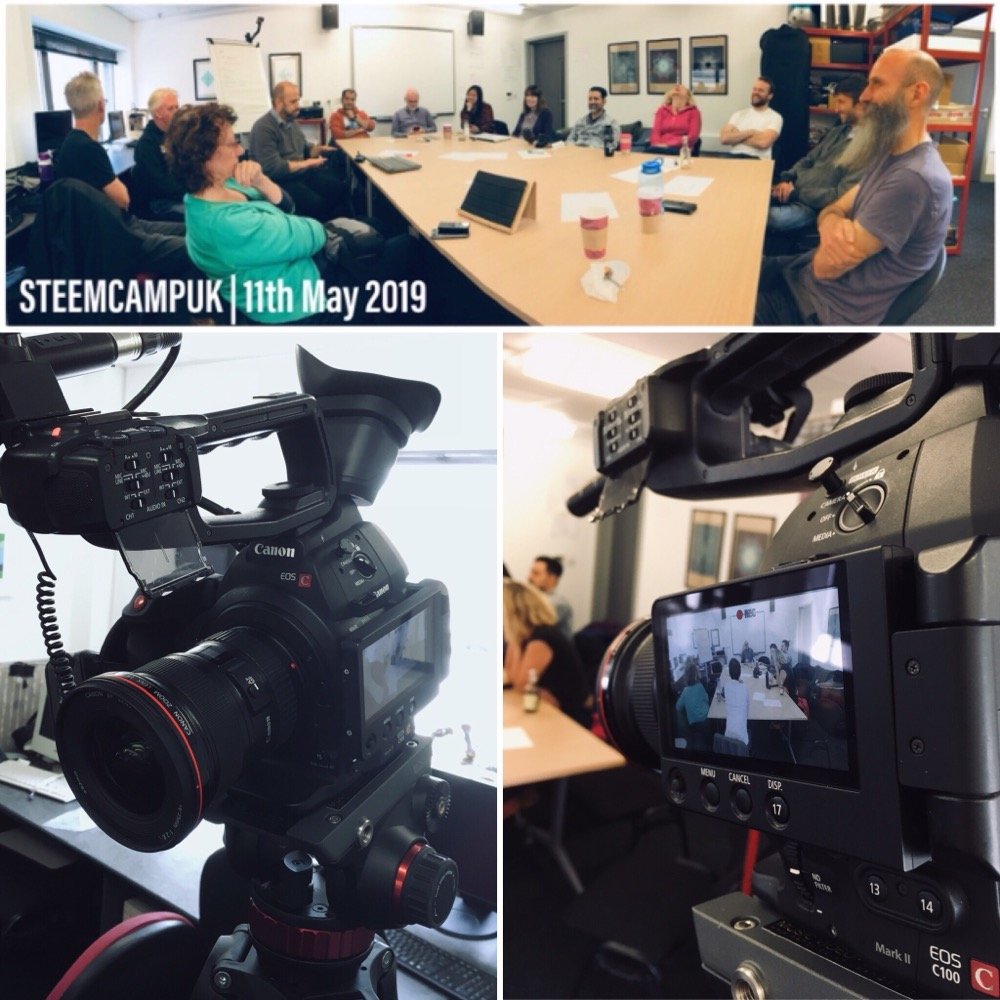 As you can see by the cover photo; I took my video camera along and shot some bits and pieces from the day.
A video of the day will come soon and will act as my 'actual' post on my experiences of the day, but I also hope that the video will serve as a useful record and overview of what happened.
For those who don't know about the event, here it's summed up in my own words; SteemCampUK is an annual on day unconference in which Steemians volunteer their attendance to talk with other users face-to-face, however and whenever they choose to, about whatever they like, usually drinking coffee or tea, all with the one thing that unites and fascinates us all in equal measure - the STEEM platform.
I was delighted to be in the real-life company of 13 other super welcoming and super intelligent STEEM users.
Each person brought their own unique outlook on the token and platform, as well out outlining each of their desired take-aways from the platform.
In attendance were: @redrica, @dronegraphica, @slobberchops, @gillianpearce, @goblinknackers, @lloyddavis, @steevc, @revisesociology, @rod.crisafulli, @shanibeer, @starkerz, @teodora, @knightswood, @ashtv.
It's sobering to think that the activeUK steem scene is so small. Everyone in the picture above accounts for 15% (I think) of active UK users.
(I assume 'active' means; engaged regularly with posts, comments, curation and attending meet-ups etc)
I know for a fact there are way more UK users who have an account but perhaps choose to sit more in the "very occasional use" category.
In short, it was a wonderful day planned and executed by the talented and welcoming @lloyddavis and @shanibeer.
Thank you ..
A video will follow very soon.
Thanks for reading :)
Posted using Partiko iOS