We are excited that we can provide you with the initial alpha of the Steem Caps project - a collectible Caps game. The project is based on Steem Blockchain, each purchase of capsules or later functions will be published to the blockchain. Project is in alpha version, we would like to share you the presale, as soon as possible in order to finance the develop of the game,so at this time we give you a better chance of getting epic and legendary Caps.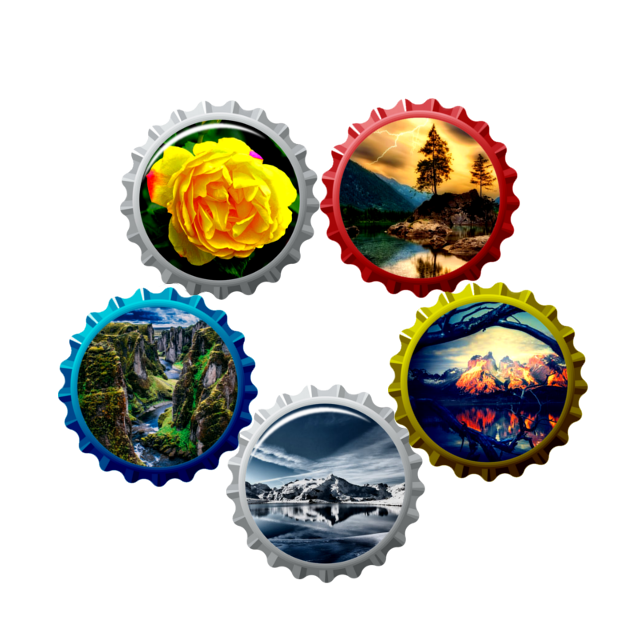 You're currently able to purchase a pack with a 5 Caps (+ bonus if it able) and see Caps in your collection.

Price
The Pack5Cap price is currently set at $2 USD. Each transaction will be sent to the blockchain using custom json transaction. All Caps have the unique ID. With the development of the project and the addition of new functions, the price can be significantly increased. The funds raised will allow us to finance the project development and fund a pool of prizes for players. In the near future, we will add the opportunity to exchange Caps and combine the same.
The Game
We want to release the game as soon as possible. It will consist in a fight between another player. Having a set of a few Caps on the table, we have to destroy the opponent's Caps. Each Cap will have some statistics that you can set before starting the game. This will allow you to create many various combinations of the set.
The idea of the game is inspired by the BeyBlade game and the "RedBull Kapsel Trophy".
Soon, we will provide more information about game mechanics and concept graphics. We don't want make Pay2Win game. Appropriate strategy and selection of statistics of the Caps should be a determinant of success.
When the game is fully playable and balanced, we will create tournaments with different specifications. In some you can only use certain Caps (for example - only epic) and in others you will need the right amount of experience or cards. Different tournaments so different prize pools. In addition to the pool of STEEM and SBD tokens, you will be able to win Caps from the whole set, and those that can be won only in certain tournaments.
What is the STEEM Hipps?
STEEM Hipps is our games universe. STEEM Caps is the first game to be this world. Combining our games in the future will allow you to combine several games into one that will create a new one. New game, new rules, new funds that players can gain. What we want to achieve is the fluidity between our projects.
Website
Currently, the site looks like this: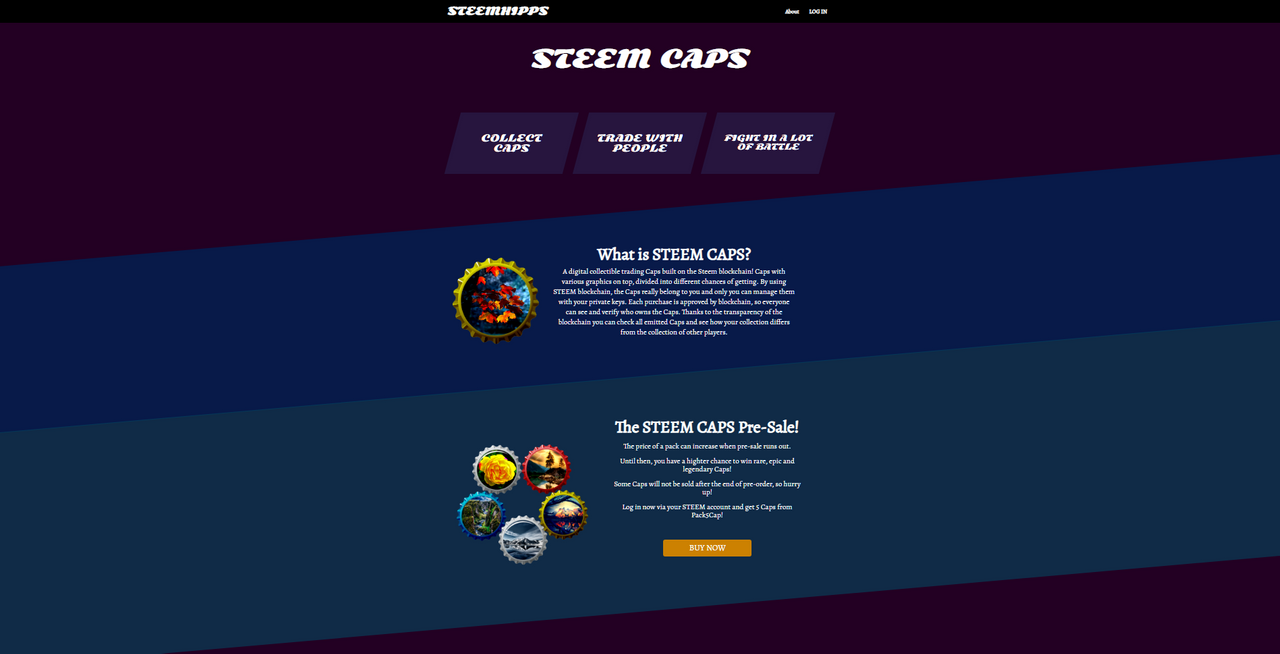 It is possible to log in - do not worry, your key is not sent to the server, it is kept in the localStorage of your browser and is used only for validation.
---
We think that basing the STEEM Blockchain game will be good for the ecosystem. We want to encourage people to participate in STEEM. We hope you trust us and let us create the next project at STEEM, proving its scale and strength. Stay with us! :)