The 44th contest was about answering a simple question,"Has your family helped you pursue your passion? If yes, how did they support you? and if no, what did they say or do to stop you?" in the official chat contest channel.
Please share the weekly contest which begins every Monday with your friends so they can also participate in it and stand a chance to win some cryptocurrency.
My suggestion to all future participants: Keep your responses brief and to the point. Please do not deviate far from the subject or give multiple response if only 1 was required. This will improve your chances at winning.
There were some highly compelling responses to the contest and I'm pleased to share the winners with everyone. I'm glad you guys took the time to share stories from your lives and used Steem.Chat to do so. I've made it into the top 50 witnesses for the Steem blockchain recently. Therefore there's a slight change for the winner announcement for this post. I'm including a few more winners than I initially planned so I can give away some STEEM.
Let's get on with this.
Congratulations to these Steemians who won Contest #44:
Congratulations on winning 4 STEEM each! It will be sent to you soon!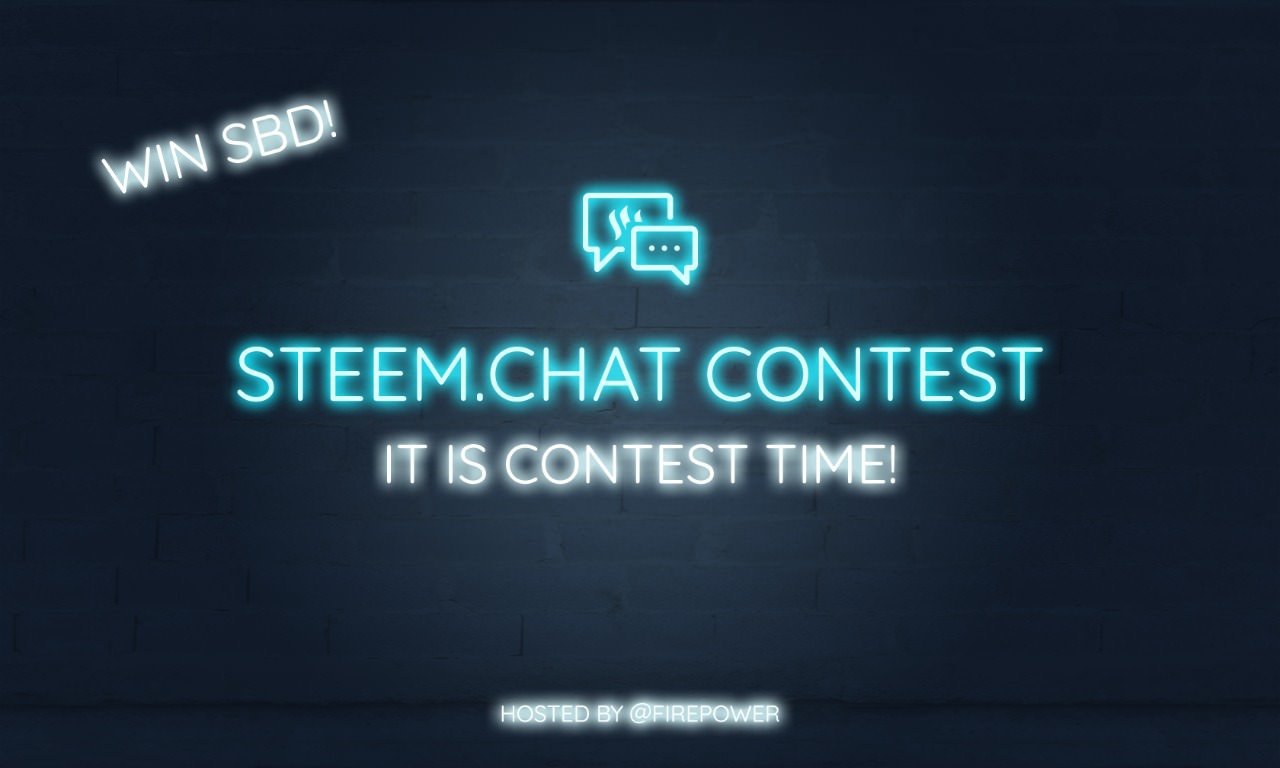 Stay tuned for the next contest announcement.
---
If you like my work kindly resteem it to your friends. You may also continue reading my recent posts which might interest you:
---