My dear community of @steemchurch I am a friend who has been following this community for a long time and I want to express my expectation of the expansion of steemchurch to Telos, but first I send you the blessing of our Lord God Almighty.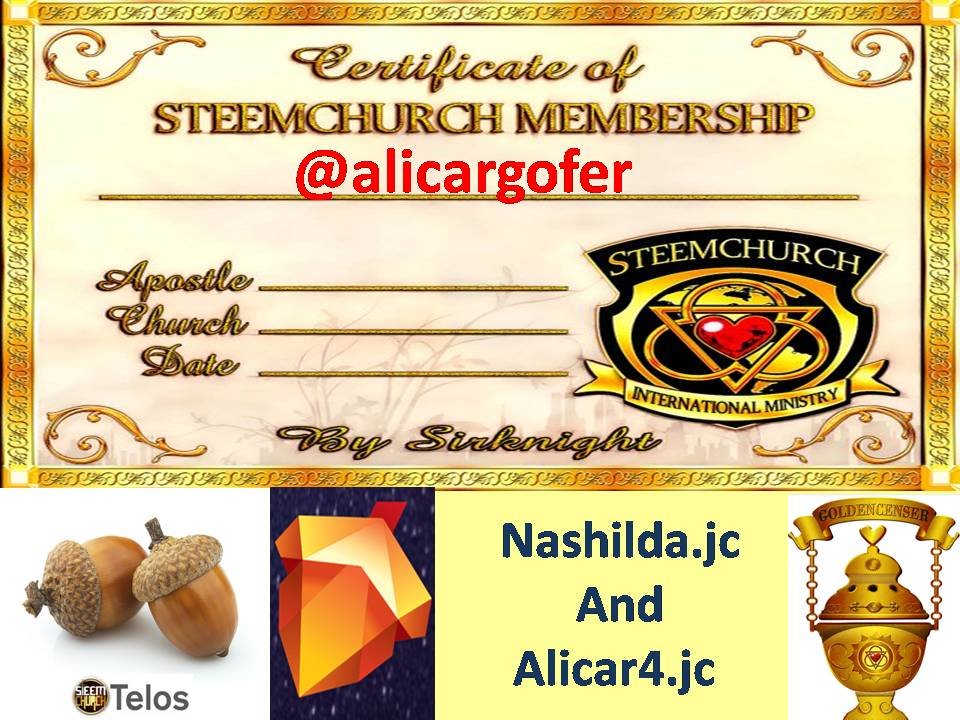 I am a believer of God's love for us his children, I attest that God keeps us in his mercy, above all I trust that God sustains my beautiful country Venezuela, despite all adversities we are surviving thanks and according to the will of God.
I have a Human Resources Management profession, I have the joy of working with many people and I live with them as brothers of God, I have a beautiful family with a husband and my two beautiful daughters. I am the youngest of thirteen brothers and I have many uncles, cousins ​​and nephews, in addition to many friends.
I consider from the church of Steemit: Steemchurch, a beautiful social work is done, my recognition of @Sirknight, @Darlenys, @Maxdevalue and @Uyobong for sowing God's love in their works and work with our neighbors.
I believe and I have a lot of faith in the expansion to Telos, I have the vision of creating networks of people with the registration of parishioners in Telos. I have high expectations with this telos project.
If so far they do not see me active with the tokens and the transactions that are required it is because I still do not have the technological tools, but I trust God and with effort I can acquire a PC or Mobile Phone that allows me to do a better job.
For now I register friends and acquaintances in Telos, but I think this is more than just a registration, it is about educating people in the Telos project, our society has been mistreated by many vices, government problems and economic situation, places people more vulnerable, and we must address them with good news, the news of an income that can help them meet certain needs accompanied by the word of God.
I will be inviting my friends to be part of this great family @steemchurch. Many thanks to Marcia for the support and hard work with the creation of telos accounts, God bless your dedication.
My user in Telos: nashilda.jc / alicar4.jc.
My posts on Steemit: @alicargofer