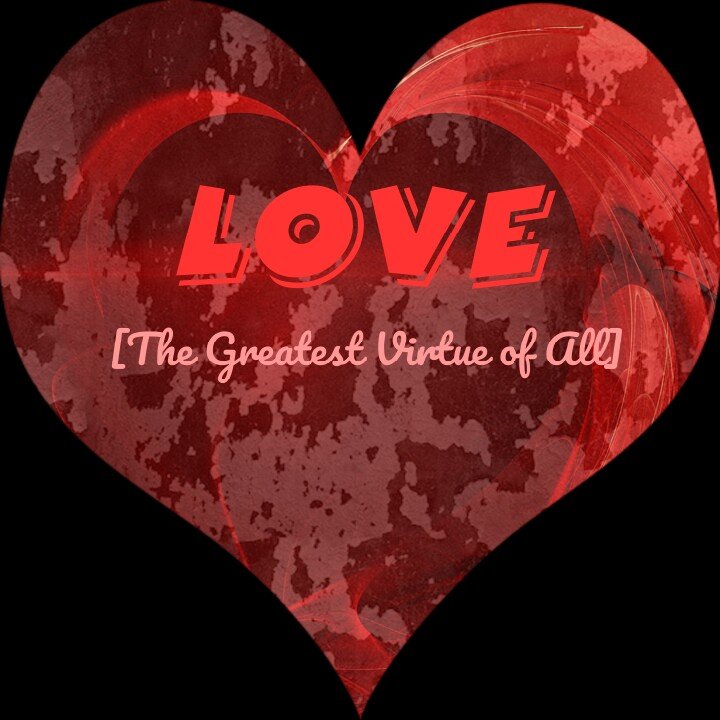 What is love?
According to Wikipedia, love encompasses a variety of different emotional and mental states, typically strongly and positively experienced, ranging from the most sublime virtue or good habit, the deepest interpersonal affection and to the simplest pleasure.
In other word, love refers to strong attachment, as well as emotional attachment. It is that virtue representing human kindness, compassion, and affection, as "the unselfish loyal and benevolent concern for the good of another". Love is also defined as that compassionate and affectionate actions towards other humans, one's self or animals.
The 4 forms of Love according to Greek Philosophers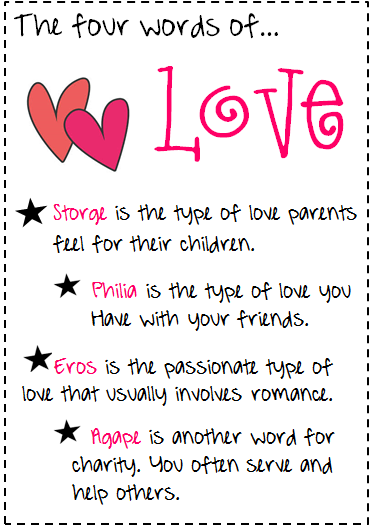 Source
Familial love (Greek:Storge): That is the love one has towards his/her husband, wife, children, mother, father and the entire family members.

Friendly love (Greek:Philia): The love we have towards our neighbors, as well towards our friends.

Romantic love(Greek:Eros): That love between a man and a woman. A good example of this is that of of Romeo and Juliet.

Devine love(Greek:Agape): Yes!!! This is that special love, that incomparable love and unending love from God Almighty(All powerful and Immortals) towards we human(mere mortals). This form of love is unconditional.
Anyway, my focus in this post shall be on "Friendly love" and "Divine love". Before I continue, lets first meditate on the reflection below:
Reflection
I may be able to speak the languages of human beings and even of angels, but if I have no love, my speech is no more than a noisy gong or a clanging bell. I may have the gift of inspired preaching; I may have all knowledge and understand all secrets; I may have all the faith needed to move mountains—but if I have no love, I am nothing. I may give away everything I have, and even give up my body to be burned—but if I have no love, this does me no good. Love is patient and kind; it is not jealous or conceited or proud; love is not ill-mannered or selfish or irritable; love does not keep a record of wrongs; love is not happy with evil, but is happy with the truth. Love never gives up; and its faith, hope, and patience never fail. Love is eternal. There are inspired messages, but they are temporary; there are gifts of speaking in strange tongues, but they will cease; there is knowledge, but it will pass. For our gifts of knowledge and of inspired messages are only partial; but when what is perfect comes, then what is partial will disappear. When I was a child, my speech, feelings, and thinking were all those of a child; now that I am an adult, I have no more use for childish ways. What we see now is like a dim image in a mirror; then we shall see face-to-face. What I know now is only partial; then it will be complete—as complete as God's knowledge of me. Meanwhile these three remain: faith, hope, and love; and the greatest of these is love. (1 Corinthians 13).
"The greatest of these is love", What a powerful statement. This shows that love is indeed the strongest and the number one feelings we ought to share among ourselves as God's creation. God is the grand originator of love right from the beginning of creation, when Adam and Eve sinned, instead of condemning and erasing them, and probably replacing them with another creature, what did He do?, He was filled with pity for them and He made cloth for them to cover their body:
"And the Lord God made clothes out of animal skins for Adam and his wife, and he clothed them."(Genesis 3:21).
He only sent them out of the the garden so as to prevent them from eating from the tree that would've probably made their mistake permanent and irreversible:
"Then the Lord God said, "Now these human beings have become like one of us and have knowledge of what is good and what is bad. They must not be allowed to take fruit from the tree that gives life, eat it, and live forever." So the Lord God sent them out of the Garden of Eden and made them cultivate the soil from which they had been formed."(Genesis 3:22-23).
Another evidence to prove God as the Father of love is that He didn't just abandoned us after our fall, instead, He sent His only begotten Son, Jesus Christ to die for our sins, to reverse that mistake of we eating the forbidden fruit,
"For God loved the world so much that he gave his only Son, so that everyone who believes in him may not die but have eternal life."(John 3:16).

Source
My question to everyone of us is, how well are we showing love to our neighbours?, are we not busy persecuting our neighbours day after day; having affairs with another man's wife/husband, robbing, stealing another man's property, using your power in opposing others that is less powerful to you, cheating, fighting, and in fact killing one another. Lets all desist from the above listed act because it doesn't portray the virtue of love among us. The fruits of love include: peace, kindness, selflessness, truthfulness, patience, generosity, and the likes. Let's do well to embrace this, thus keeping the fire of love burning amongst us.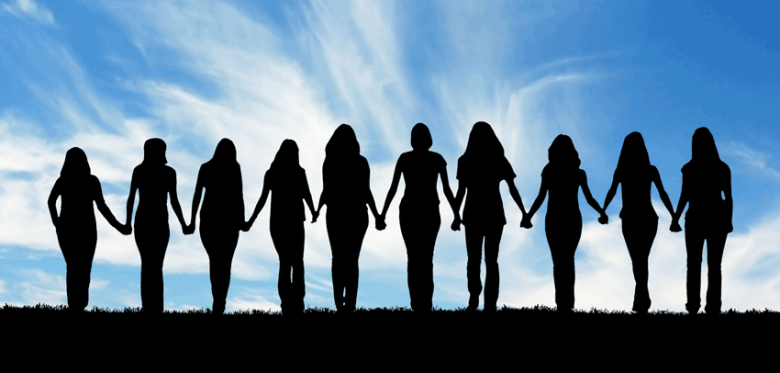 Source
In conclusion, let's not forget that the greatest commandment in the Bible is all about love:
"Love the Lord your God with all your heart, with all your soul, with all your mind, and with all your strength.' The second most important commandment is this: 'Love your neighbor as you love yourself.' There is no other commandment more important than these two.""(Mark 12:30-31).
To this, I am saying again that love is the greatest virtue of all. Let's stick to loving one another, and together put the devil into shame.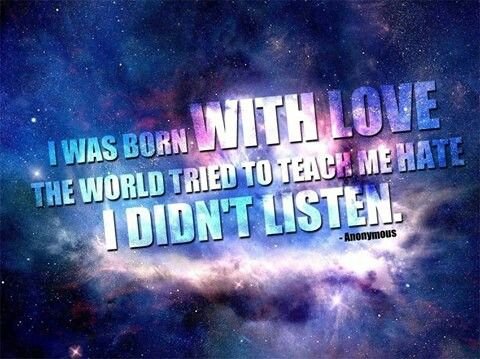 Source
Thanks a lot for Reading.