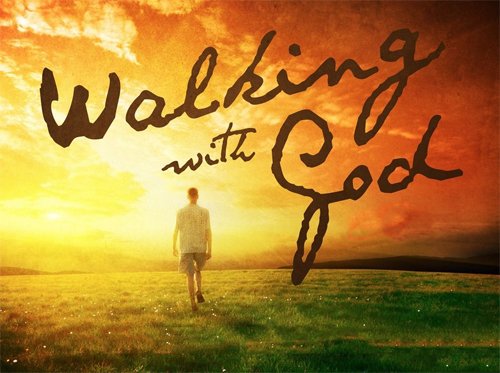 Source
REFLECTION
And Enoch walked with God; and he was not, for God took him. (Genesis 5:24)
EXPOSITION
Enoch had such a close walk with the Lord that Scripture says, "and he was not, for God took him " (Gen. 5:24). This means that Enoch did not die, but was taken directly into the presence of the Lord. What a wonderful testimony!
As we seek to follow God with passion like Enoch, let us learn some specific steps that will help us grow in the walk with the Lord as we take today's living water pill.
Reconciliation: This term essentially means "God moving toward us". The joy of this step is that we bear no responsibility; it is all up to Him. Through the cross of Jesus Christ, God has already made His move in our directions. (2 Cor. 5:18). When we place faith in the Saviour, we immediately take part in that reconciliation.
Trusting God : Our heavenly Father wants us to know He is concerned with our spiritual growth. He also wants us to trust that He has, through Christ, provided the means by which we can walk intimately with Him.
Agreement : To appreciate the closeness God wants to have with us, we must agree with what His Word teaches about His Son, the Church, and our problem with sin.
Fellowship : Just as our human relationships fall apart without regular contact, our intimacy with the Father weakens when we do not spend time with Him.
  Walking with God is not an impossible mission, but it does require careful attention to the details of our Christian life. When we set our course for God, He will always be there to direct our paths (Prov.16:9).

PRAYER POINTS
Lord, I need Your grace to walk with You, the way Enoch walked with You.

Lord, give me the grace to spend quality time with You always.

Pray for your pastors, that God should help them to wait on Him, regularly, so that they will be equipped and empowered to serve the purpose of Jesus Christ the Chief Shepherd.
EXTRA READING FOR TODAY:
1 Samuel 7--9 $ Acts 28