Greetings wonderful people, my post today is focussing on marriage and domestic violence. Lately series of stuffs has been trending on Facebook about domestic violence, many on the part of women and some on the part of men.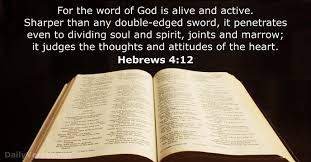 The other day a woman was arrested for pouring hot water on her husband all because the husband cheated.
The other one poured acid on the face of the husband and thereby disfigured the husband all because of the same offense (Cheating).
To crown it all, another woman was arrested for cutting off her husbands testicles while he was asleep, while another was aressted for pouring very hot grandnut oil on the husband.. All for the sake of cheating.
CHEATING
Cheating is a very bad thing and has ended a lot of marriages while many had gone into domestic violence all for the sake of cheating. Many people cheat in marriage irrespective of their position or level in marriage or society.
A very wealthy, handsome looking man was found dead in a hotel room after taking overdose of sex pills💊 💊 to sleep with a roadside sex worker in a hotel.
Just look at the shame that man brought to his family. He thought he was playing games or having fun, not knowing he will meet his waterloo there.
A married woman too was disgraced after she was caught sleeping with her friends husband in a hotel, their video was placed on Facebook for the world to see. Its just an irony.
WHO CAN CHEAT IN MARRIAGE
I am not supporting cheating in relationships or marriage but the truth is that anybody can cheat, be you a pastor, teacher, senator etc, man or woman. People cheat for different reason which sometimes are caused by mistakes.
HOW DO YOU HANDLE CHEATING
The truth is that for men, they believe this is a men's world and they can do anything and go away with it. So they keep a beautiful wife at home and goes out for some strange lady outside. Sometimes its their friends that brings them into such habit. The truth is that we should go in marriage with this knowledge that
We can cheat and be cheated on
I think with that we don't get to get the hell loosed if it happens. For a woman, hold your man tight with everything you have, give him quality attention and respect and most of all good meal, cos once he doesn't get this from you and goes outside to looks for it, he starts cheating. Most times we cause all this by ourselves.
For a man, when you give your woman quality time and attention I think that's the magic.
If eventually your partner cheats, you don't need to kill or disfigure him or her or say hash things that will render him useless. All you need to do is find out why he or she has done that, go to God in prayers and do your own best to put it right. And if all your effort proves abortive and you can't deal with it, then you be separated from him/her.
Remember, The Abraham, Isaac, Solomon we read about today would have been killed if their partners where that violent on them cos they where involved with more than one woman. So please take things easy. God bless.
Posted using Partiko Android