GOD CAN HEAL ANY KIND OF SICKNESS
Hello SteemChurch Community Members, I welcome you all to my blog as I write on the healing power of God Almighty.
In Jeremiah 32:27, God Almighty said something profound: He said " Behold , I am the LORD, the God of all flesh: is there any thing too hard for me"
In this scripture, God introduced Himself as the God of all flesh. Similarly, in Ezekiel 18:4, He said all souls are His, so we can correctly said that God is also God of all souls. Also, Hebrews 12.9 calls Him the Father of spirits. Considering all these, we can confidently say that God is the God of the spirit, soul and body ( the flesh), and being the Owner of them all, He can work on any part of your body. Praise the living Jesus - Halleluyah!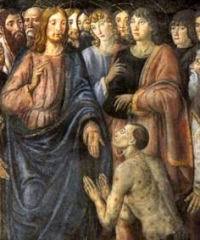 ( NAAMAN AFFLICTED BY LEPROSY )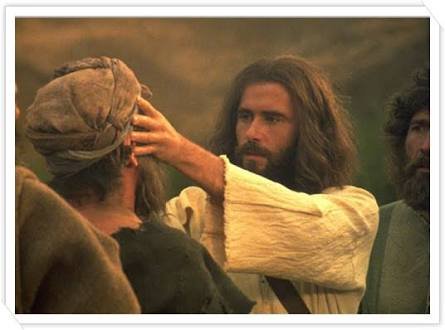 ( JESUS HEALING ALL KINDS OF SICKNESSES )
As the God of all flesh, God is genuinely intrested in whatever that happens to your body. John 1:1&14 reveals that the Word was God, and He eventually became flesh. So, then what are the implications of the Lord being the God of all flesh. First, He can change any damaged flesh and make it brand new. A particular brother was taken on a visit to Heaven many years ago, and there he saw a particular store-house with human body parts of all types, sizes, colours and shapes. These are not needed in Heaven but meant for people on earth. He said with faith in Jesus Christ, you can pull your required body part(s) from that store into your body. Does any part of your body require replacement? Receive it now in jesus name - Amen!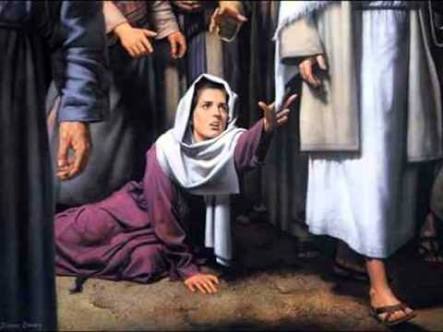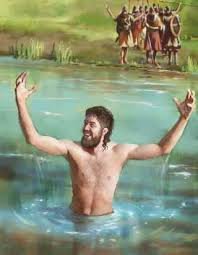 ( NAAMAN RECEIVED HIS HEALING)
One individual who benefited from this truth was Naaman. His skin was so damaged and revaged by leprosy that God had to give him brand new skin ( 2 Kings 5:14). All he had to do was to obey God's instruction, and his skin suddenly became like that of a new born baby. In Jesus Name, receive that miracle of the brand new part you need for your body now -Amen. The level of destruction experienced in the flesh cannot hinder the God of flesh from doing His job. Some people look at how certain afflictions or sores ravages their bodies, and they concluded that there is no more hope for them. No, do not give up! Job had an understading of this when in Job 19:26, he said " And though after my skin worms destroy this body, yet in my flesh shall I see God."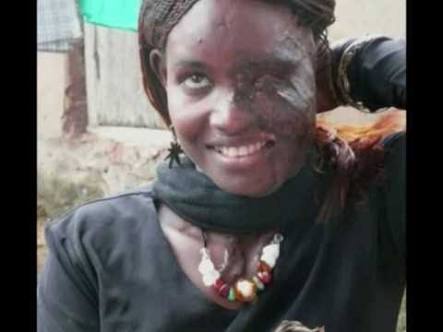 ( IF SHE BELEIVES IN GOD HER DAMAGED BODY PARTS WILL BE REPLACED BY THE MAKER)
images source
I want to use this opportunity and platform to pass a message of hope to all Steemians who are afflicted with any form of sores or deformities that refused to heal. The God of all flesh says He is doing something about your cases right now. He asked me to tell you that when you are healed, go and testify to God's glory. So, call on God today, worship Him because He is in charge of all flesh and thereafter ask Him to replace your damaged body with brand new parts.
If you like this post, remember : Resteem, comment, and upvote. ( God bless you abundantly ).