GOD RESCUED US FROM DROWNING
Hi Steemians, hope you are doing good. My name is Christopher, also known as Comrade. I want to share this testimony of how God Almighty saved me and my brother and my sister when we were drowning in the river. We, and our parents used to live at Asaba, in Delta state of Nigeria. We lived few kilometers from the River Niger, overseeing Onitsha, a town in Anambra State.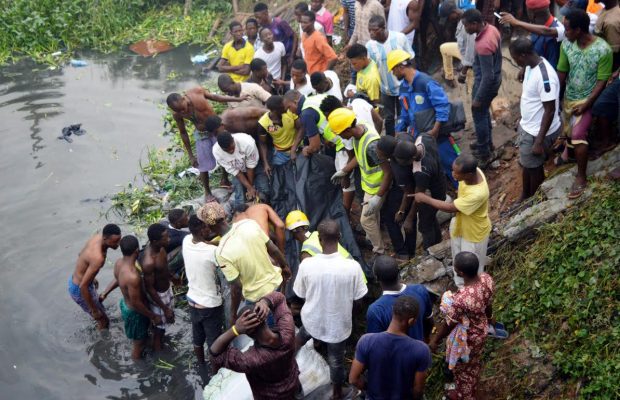 I was six years old then, my elder sister was eight, while my younger brother was four years. I woke up that faithful day, full of life and energy, not knowing what providence had in stock for me and my siblings. My father had gone to work, while my mother had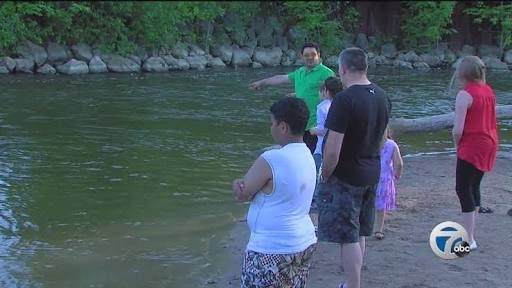 equally gone to the market to sell her goods. I picked up a bucket to fetch water from the river. When I got there, I saw some people swimming, I was tempted to join them. I used one of my legs to search for a shallow portion of the river where I can swim in safely. Alas! I found one, as I swam and swam to my satisfaction I went back home.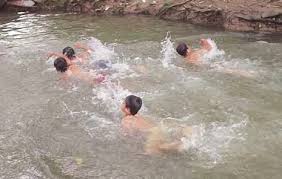 When I got home, I told my siblings how I discovered a shallow place in the river where we can swim in without any risk of being drown as the water level there ends on our waist region. My siblings were very excited as we headed to the river. When we got there, I was confused in locating the exact place, so I used my legs to search for it. As I was anxiously searching for the shallow place, behold I fell into a very dip portion of the river, and the water channel swept me off and the river took me away. Ironically, neither me nor my two siblings knew how to swim.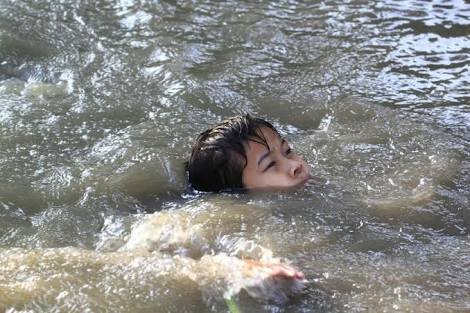 As my siblings notice what was happening to me, they rushed out of the river, crying for help. Instead of the adults around coming to rescue me, they all rushed out of the water and began to watch me die. When my elder sister could not bear watching me die, she jumped into the river to rescue me, and the water channel swept her close to where I was struggling, and we both clintched to each other. Ironically again, instead of my younger brother to seek for help, he jumped in to rescue both of us, and the water channel swept him to where we are struggling, and three of us from the same parent started to drown.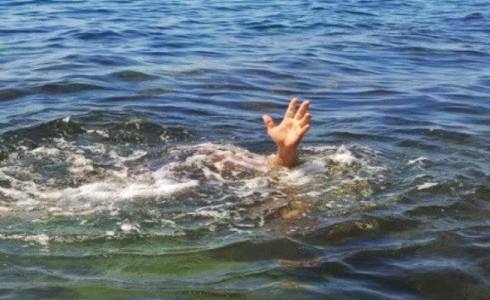 The channel swept us to the middle of the river, we were struggling for life without any help coming from nowhere. Everybody deserted the river to thex shore, and watched how three children of the same parent will give up the ghost. " But man proposes and God disposses". As we are struggling, Alas! God Almighty sent a fisherman and his son. The son said that they saw multitude of people standing on top of the river bank, and obviously, it is an unusual scenario, hence he told the father that something must be amissed. The father asked him to paddle the canoe faster. Before they got to us, my elder sister and my younger brother had already gone down to the bottom of the river. They picked me up, ferred me to the shore, but when I regained consciousness I used my hands to demonstrate to them that some persons are still inside the river. The man dived very dip inside the river and brought both my siblings out and we all had our stomachs filled up with water. They have to step on our belly to removed the excess water.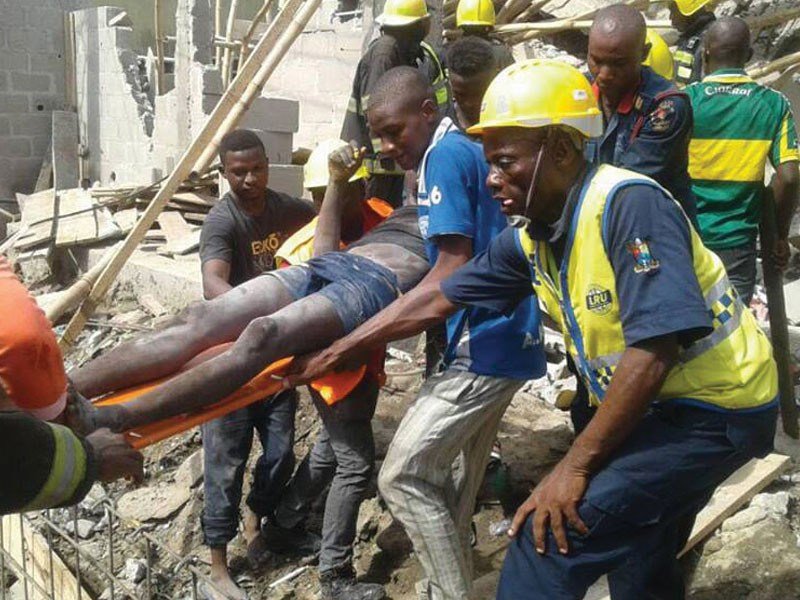 images sources
Meanwhile, news had gotten to my mother in the market, and she fainted instantly. She was brought home unconscious until she saw us alive. That was how God Almighty averted what would have been four deaths in one family in one day. I said four because I knew that my mother would'nt have survived such a tragic accident. When my farher came home and heard what happened, he sent men to go fetch the fishermen and we hosted them to very sumptious meals for three days, and they left with fabulous Gifts from my father. So, I urge all Steemit, especially SteemChurch Commumity Members to join me to give Glory to God Amighty for saving four lives which the devil wanted to took away.
Please note that this is a TRUE-LIFE-STORY, and the photographs is a reflections of what happened on that faithful day. Please if you enjoyed and appreciated the wonderful grace of God, kindly Upvote, Comment and Resteem this post. God bless you.