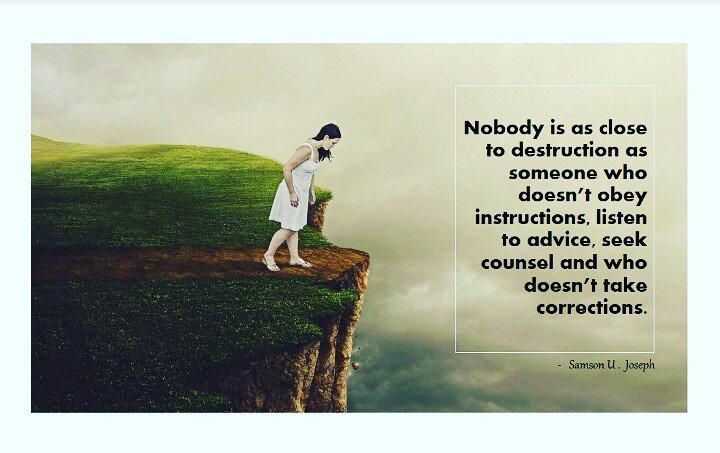 For by wise counsel thou shalt make thy war: and in multitude of counsellors there is safety. - Proverbs 24:6
I have never seen a self sufficient human...we all in one way or the other need the help of someone else. You can't be the ALL-KNOWING person. Brother Adam needed a Sister and God brought Sister Eve.
Even our Lord and Savior Jesus Christ knew the important of the twelve(12). Every successful being takes instructions, seek counsel and yield to corrections.
Dear, have you gotten to that level you don't longer take instructions from sources that are godly and edifying??? You have become a Master that don't longer accept advice...oh! You are so perfect that no error can be made by you again.
Damnation, costly mistakes that brings endless regret is not far from anyone who thinks he's above corrections and godly counsel.
Submit yourselves therefore to God. Resist the devil, and he will flee from you. - James 4:7
#Beautiful Evening Steemians
#Enjoy