Apostle Paul in the Holy Book described his troubles in a way that really wowed me. I thought of no other better place to share my view than here.
Despite the pains, agony and tribulations he went through, he never described his problems to make the problem feel like its a boss. He so minimalised them such that they even lost their lustre on him.
For our light affliction, which is but for a moment, worketh for us a far more exceeding and eternal weight of glory (2Corinthians 4:17)
I feel most times we pray for something to get right but the way we describe this stuff, it makes it feel so big, we so magnify it that the problems gets so robust cos we've so glorified it by the way we complain 'em. And this pain are just gonna be but for a moment.. While the gains will be eternal by the application of wisdom.
Apostle Paul called all his afflictions "light weight" so the afflictions won't gain any glory from his pain. He so fixed his gaze on the gains rather than the pain.
I remember my days at the gym, when all my joints are aching cos of the exercise i've done and i'll begin to complain, my coach will tell me "keep on boy, no pain no gains, pain comes before the gains". I so felt refreshed by those words, i never let the pains discourage me, instead i see the pains as a natural resource i need to refine to get the gains.
Life itself might not seem easy but fixing a gaze at the gains will make you realise why LG, the world renown electronics dealer gave their products that name "LG, meaning Life's Good". Ofcourse life should be good.
I encourage u out there to inscribe this nugget of wisdom on the tablet of your heart. "The pain is just stepping stone to your gains, never give up"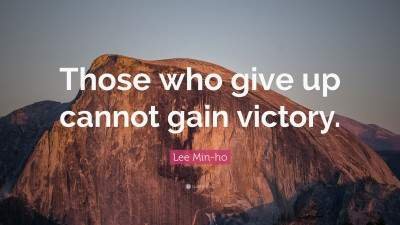 Posted using Partiko Android