Philippians 4:19 [Amplified]
[19]And my God will liberally supply (fill to the full) your every need according to His riches in glory in Christ Jesus.
He knows your needs, and he'll supply them to you accordingly to His riches. But for you to be a partaker of this riches, you have to be known by him. How do you become know by him? First you have to believe in His son Jesus, believe he came to this world to die for you, and you accept him as your Saviour That's how you be a partaker of God's riches.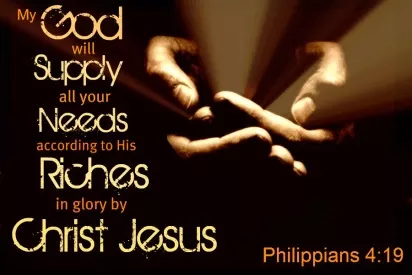 source
Y'all have a blessed day.