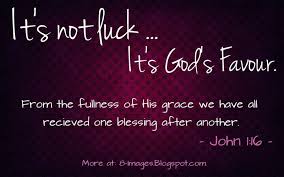 Finding Favour means achieving or gaining authorization, acceptance, or special profits, benefits or blessings.
There is also a close relationship among Favour, mercy and grace, which are from time to time used to decode the same Hebrew and Greek words (hen and charis).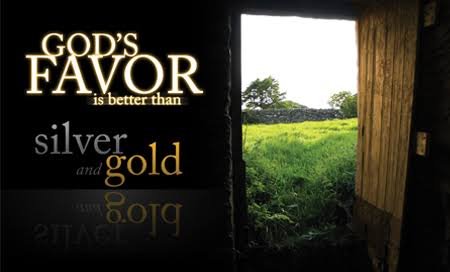 The Favour that human beings obtain from God depends on his good pleasure and is often stretched in response to prayer or moral and holy living. Those whose stride is blameless, such as Noah in Gen 6:8 or Moses in Exod 33:12-13, receive Favour and honour from the Lord (Psalm 84:11). In Moses' blessing on the twelve tribes he speaks of Joseph's fortune, affluence and productivity as the one who enjoyed God's Favour *(Deut 33:16):
"…with the best gifts of the earth and its fullness and the favor of him who dwells in the bush.
May these rest on the head of Joseph, on the pate of him who is prince among his brothers."
Gabriel spoke to Mary in Luke 1:30 that she had "found Favour with God" and would birth the Christ-child. When Christ was born the angelic congregation proclaimed to the shepherds that God would send "peace to men on whom his Favour rests" (Luke 2:14).
At the age of twelve Jesus enjoyed the Favour of God and men as he "grew in wisdom and stature" (Luke 2:52), an explanation similar to the one about the boy Samuel in 1 Sam 2:26:
"Now the boy Samuel continued to grow both in stature and in favor with the LORD and also with man."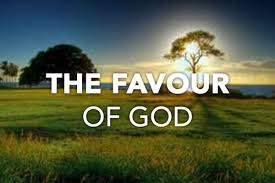 Often a time, the delivery of God's Favour comes in answer to prayers as people cry out for mercy. Moses pleaded that God would spare Israel in spite of their sinful worship of the golden calf (Exod 32:11). Moses did prayed earnestly that he may know God and study his conducts and learn His ways so that his Favour might continue (Exod 33:12-13). Sinful sovereigns such as Manasseh humbled themselves and sought the Lord in their distress, and he graciously showed them Favour (2 Kings 13:4; 2 Chron 33:12). Sometimes in the Bible, the Lord withheld his compassion and brought judgment on his people (Isa 27:11):
"When its boughs are dry, they are broken; women come and make a fire of them. For this is a people without discernment; therefore he who made them will not have compassion on them; he who formed them will show them no favour."
Still, when the full force of his judgment struck Israel, God did not abandon the nation but restored them from exile. He exhibited sympathy to this people and saved them and delivered them from their distress (Psalm 106:4 & Isa 60:10). Isaiah calls this deliverance the "time" or "the year of the Lord's Favour" (49:8; 61:2), which is linked with the day of salvation in the New Testament (Luke 4:19;
"…to proclaim the year of the Lord's favor."
2 Cor 6:2:
"For he says, "In a favorable time I listened to you, and in a day of salvation I have helped you. Behold, now is the favorable time; behold, now is the day of salvation."
Those who believe the gospel receive the ultimate gift of God's Favour: eternal life through Christ.
Human approval can be gained through faithful and effective service. Joseph enjoyed the Favour of Potiphar as he wisely administered Potiphar's estate, though ultimately this recognition came through God's blessing (Genesis 39:4; 39:21). Ruth found Favour in the sight of King Boaz because of her benevolence to her mother-in-law, Naomi (Ruth 2:2; 2:10; 2:13).
Although David was badly out of Favour with Saul, even the Philistines realized how quickly David could have regained that Favour through his military skill (1 Sam 29:4). A king's Favour brought many benefits to the recipient (Prov 16:15).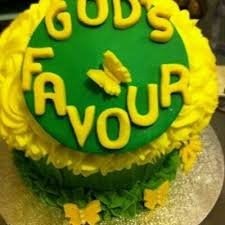 Because of sin God obliges sacrifices to make atonement and reinstate his Favour. In the Old Testament, animal sacrifices were presented at the sanctuary with the hope that God would accept them and forgive the sins of the people (Lev 1:3-4). Such acceptance was not automatic, however, for the people had to have an attitude of repentance and humility (Gen 4:4-5; Micah 6:7-8). When Christ died on Calvary, the perfect sacrifice was presented, making it possible for all who believe to enjoy God's Favour (2 Cor 6:2):
*"For he says, "In a favorable time I listened to you, and in a day of salvation I have helped you. Behold, now is the favorable time; behold, now is the day of salvation."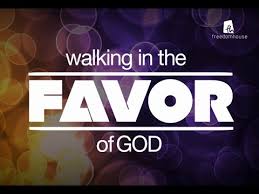 In Conclusion,
God's Favour has practically and absolutely taken care of everything you will ever need; spirit, soul and body, all your necessities. Every part of your life is impacted by the grace and Favour of God. This doesn't just mean you are going to heaven. It means you are delivered, preserved, healed protected, and made whole.
"…so that in the coming ages he might show the immeasurable riches of his grace in kindness toward us in Christ Jesus." –Ephesians 2:7
Salvation is the greatest manifestation of God's Favour, and it was made available to us even when we were still lost. Being born again was just the starting point for His favour to be revealed. And He will pour out grace and more favour to us every moment of our lives if we'll receive it!
"…but God shows his love for us in that while we were still sinners, Christ died for us." - Romans 5:8
As a born-again child of God, we have been made righteous by Jesus and that righteousness came with the Favour of God, which ambiances you constantly!
"For you bless the righteous, O LORD; you cover him with favour as with a shield." Psalm 5:12
Before you can be a partaker the benefits of God's Favour, you must first; know that they are yours. Just as with every other divine benefits, you must receive them by faith.
"May grace and peace be multiplied to you in the knowledge of God and of Jesus our Lord. His divine power has approved to us all things that pertain to life and godliness, through the knowledge of Him who called us to His own glory and excellence." 2 Peter 1:2-3
Understand that God's Favour —His grace—was made accessible to you even before you were His. And now, since you are a child of God, His Favour toward you has grown. It affects every expanse of your life and surrounds you recurrently. All you have to do is accept it by faith; Receive it wholeheartedly! The Favour of God is yours, now and forever.

Special Acknowledgement:
Special appreciation to the Great @ned for such a platform as #steemit which is a cosmos for creative minds.
A special thanks to the Most Ever Noble @SirKnight for such a great platform as @steemchurch.
Also special thanks to @sniffnscurry for their enormous contribution to @steemchurch.
I Will not forget to appreciate the #Apostles of the first ever church of the blockchain for their enormous and huge effort towards the growth of the church.