THE WEAKNESS OF TEMPTATION IS STANDING ON THE RIGHT PLATFORM OF THE RIGHT MINDSET FUELED BY THE TRUTH OF GOD'S WORD.
AS A BELIEVER, CHRIST IS NOT IN YOUR LIFE; CHRIST IS YOUR LIFE.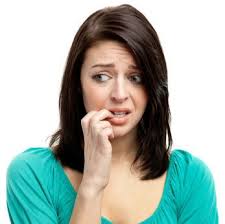 Source
For a believer, temptation(s) comes to further expose the New Man in you with His realities. Temptation to a believer is like looking for the dead among the living. Have this mindset and you will never fall a victim of temptation.
Romans chapter 6 verse 11 tells us,
" Likewise reckon ye also yourselves to be dead indeed to sin, but alive unto God through Jesus Christ our Lord."
Reckon here means to "accept,", "belief,", "come to terms," with something. It is all about having the right mindset towards something. The effectiveness of the reality of this new life is accessed and experienced consciously with the right mindset.
You believe something, accept something, and come to terms with something actively and consciously not passively. Never forget that you are a reflected mindset. You are an ambassador of a mindset. You can never be better than your mindset, which means that, you are only as good as your mindset.
Your obvious life is a result of an alignment with a mindset. The weakness of temptation is standing on the platform of the right mindset fueled with the truth of God's Word. Also know that, the right mental disposition (mindset) is not a function of age but a function of understanding -- understanding of the Word of God.
2 Corinthians chapter 5 verse 17 says,
" Therefore if any man be in Christ, he is a new creature; old things are passed away, behold, all things have become new."
Colossians chapter 3 verse 4 says,
" When Christ, who is our life shall appear then shall ye also appear with Him in glory."
Notice, it did not say when Christ who is "in our life" shall appear. It said when Christ who is "our life" shall appear. The life of Christ can never be overtaken by temptation.
Why some of us are still struggling with temptations is because we have not yet reckoned (accepted, believed,and come to terms) with what Christ has done for us on the cross of calvary.
Paul said in Galatians chapter 2 verse 20 to 21,
" I am crucified with Christ; nevertheless i live; yet not i but Christ liveth in me: and the life which i now live in the flesh, i live by the faith of the son of God, who loved me and gave Himself for me.
I do not frustrate the grace of God; for if righteousness come by the law, then Christ is dead in vain."
So next time the temptation to steal, watch pornography, gossip, abuse, indulge in coarse jesting, fornicate, commit adultery, jealous, and the likes comes, just accept the fact that it is not you that is living any more but Christ in you. Stand on the strength of that truth and exercise your authority over the temptation and you will see it naturally repelling.
You were bought with a price, you are no more your own. you are now a purchased being.
I'll have to Draw my Curtain here.

Special Acknowledgement:
Special appreciation to the Great @ned for such a platform as #steemit which is a cosmos for creative minds.
A special thanks to the Most Ever Noble @SirKnight for such a great platform as @steemchurch.
Also special thanks to @sciffnscurry for their enormous contribution to @steemchurch.
I Will not forget to appreciate the #Apostles of the first ever church of the blockchain for their enormous and huge effort towards the growth of the church.