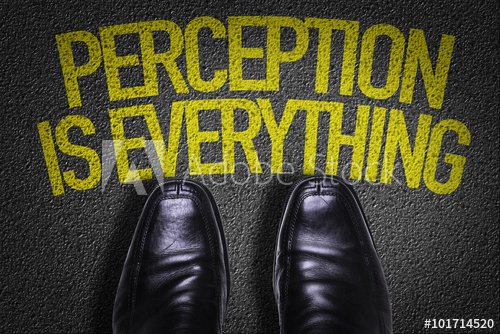 image source
I heard a story about a man who had a stone(rock), he felt the stone was fine and can be sold, but because he didn't know the value of what he had, he wanted to sell it for a very cheap price, worse still, the person who he wanted to sell it felt it was expensive and refused to buy. He went somewhere else, he asked the person how much he wanted to buy, the person valued it about 10 times the amount the previous person offered, strange enough, he said he didn't have enough money to pay for it. He then went to a store and now they were ready to pay and the value the store owner placed on it was over 1000 times the value of the first person, more than 100 times the second person, now "local man" is shocked
---
A man who could barely feed, hiding in a cave was met by an angel who called him a hero, a mighty man of valour, "man wey sabi" but this man saw himself as a nobody. Man's name was Gideon. Judges. 6:12-15
---
Personal perception is one of the reasons for some giant strides people make and also the mediocre lifestyle of so many. A young lady can allow herself to be demeaned, humiliated and brutalized by her lover because she thinks the man is doing her a favour by loving her.
---
Bishop David Abioye once said that if you walk on the floor, people will drag you in the mud, if you fly in the sky, people are either forced to come fly with you or stay where they are.
---
Have you seen anyone bargaining(pricing) in shoprite before? Not at all. You either have money to pay for it or you leave it alone, nothing like "bros, you fit remove 100 naira for me, I don buy plenty things fa? Funny enough if that same product leaves shoprite to a local market, even the product itself will not believe the way its value will be 'priced'.
God created you and placed real value on you, so for you to have a right perception about yourself, you have to find God and believe what He says about you. As a man thinks in his heart(as a man sees himself), so is he(that's who and what he will become). Pro. 23:7
So how do you see yourself?