20th March was my born day popularly known as Birthday. I was not really happy to celebrate my birthday while everything I have been working on in my life is falling apart. The last thing I thought It was going to be my break through this year was a competition I won last January which I was suppose to travel to South Africa to continue the competition also came with complications.
I decided to demostrate to my life with a petition that:
#What have I done wrong to deserve this Failures, Hardship, Promise and fail and back stepping in all my life?
#In 2013, I was enlisted in the army but after everything I was not pick due to some unreasonable reason which did not make sense to anyone.
#2014 I got admission to a University to study Physical Education which my grades were higher than the course but it was in my interest to offer PE as my career because I love sports. I was not able to raise money to pay my fees to feather my tertiary education. That was a big blow to my life.

Now we have finish the project and is hard for it to be released.

Link to some of my movies on youtube
#Finally I join a contest called 'Malta Guinness Maltavator Challenge Season 2'(google it and read), it was held for six pan african countries including Ghana and the final championship was suppose to be in South Africa for a $20.000 dollars for the winner. Now it has get to a complication that the tornament is been postponed from Febuary till now and I has been told I am not going to be part which I do not accept cause my passport renewal deleyed.
So I ask my self, what is really going on in my life for the past 15years.
I choose not to celebrate this years Birthday but to demostrate to it and find out why I am been punish like this and what did I do wrong.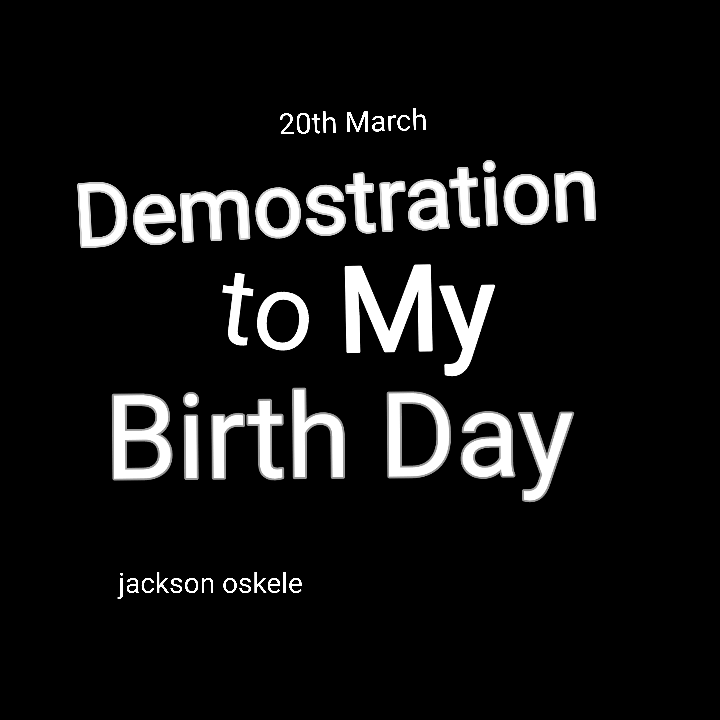 I now go down on my knees to cry out loud to God, plead to the creator of the universe to come into my rescue. I ask all #steemit members who post in #steemchurch to remember Me @jacksonoskele in their prayers because I need breakthrough, favor and luck in my life right now. I believe my time is now for divine intervention. Support #TeamStriker