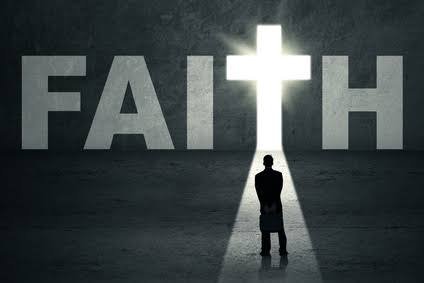 In his teaching as recorded in john 15 Jesus enjoined his listeners to abide in him.
This counsel is against the backdrop that no one can do or achieve anything without abiding in him. The same way a branch stays in the vine to be fruitful, so are believers expected to abide in the him.
Now, how did Christ walk here on earth?
He walked in total dependence on the father. Jesus did not shy away from confessing that he could do nothing of his own,.
" Then Jesus answered and said to them, 'most assuredly, I say to you, the son can do nothing to himself, but what he sees the father do; for whatever he does, the son also does in like manner'
**(JOHN 5:19)** The significance of this is accentuated when we consider who Jesus is. He is the second person in the Godhead. Yet he needed to draw strength from the father to accomplish all that he did here on earth. If he depended on the father to carry on, it will be presumptuous of us, if not totally foolish, to think we can make it on our own. One of the biblical definitions of abiding in Christ is to walk as he walked. So our focus since yesterday has been to locate how Jesus walked. We already learned that he depended on the father. The second way he walked was by submitting to the father in all things. In other words, Jesus carried out the will of the father at all times and in every situation. As a matter of fact in Hebrews 10:7 the bible says that was why he came to the world ' then I said, 'look, I have come to do your will, o God as is written about me in the scriptures.'"<\blockquote> To abide in him therefore means to abide or walk in the will of God. There are several things to note about the will of God. First of all it is important to know that God has a will for us in everything. Secondly, the will of God is not always obvious. It is mostly hidden, and it becomes our responsibility to seek it out. Thirdly, the will of God is not always easy. Gods will for the son was to die for the sins of the world on cavalry, but that was never easy for Jesus. Finally, the will of God is always profitable at the end when we abide in it. Jesus walked sacrificially here on earth. He laid his glory aside in heaven to walk this earth . Eventually he laid down his life for the ransom if dying humanity . that was his way of defining love. The extent to which we are willing to love others is the extent to which we can walk as he walked and invariably abide in him. Something is worthy of emphasis in the way Jesus loved. The bible says while we were yet sinners he came and died. So his love for humanity is not because we deserved it; we were totally unworthy of the love. This is the way we are to love people if we must abide in him. One final thought, the measure of our life is not how much bucks we can make; rather it is in how many lives we can touch sacrificially as we show them the love of God.