After the death and resurrection of jesus Christ, he gave an instruction to his disciples saying " Go into all the word and preach the gospel" . Apostle paul refers the gospel as the death, burial, and resurrection of jesus christ.

Mathew 28: 18-19
18:And Jesus came and spake unto them, saying, All power is given unto me in heaven and in earth.
19:Go ye therefore, and teach all nations, baptizing them in the name of the Father, and of the Son, and of the Holy Ghost:

So, the message of the cross is a mandate that has been laid by jesus on his disciples to get to the world. And the bible made us to understand that whosoever hears this word and believes, such should be baptized and be saved. Thereafter such individual become an heir of christ . This wisdom of God is what brings a sinner to christ and keeps him pure and undefiled.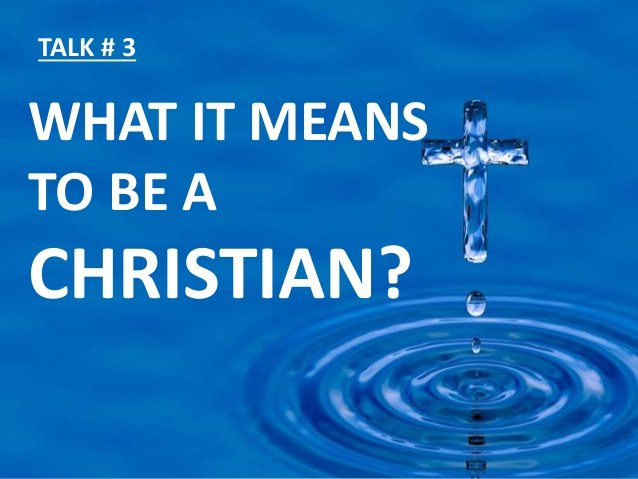 According to the title, be a christian. Yes! A christian and not just a church member, or a seat warmer (like people would call them; a church goer). At this point in time, christian teachers ( ministers, pastors e.t.c ) in many communities are at the risk of leading people/ member to the church rather than leading them to christ. This is because the are church-centered and not christ-focused.
Ephesian 5:30
30: For we are members of his body, of his flesh, and of his bones.
Ephesian 5:32
32: This is a great mystery: but I speak concerning Christ and the church.
Apostle paul said "i speak concerning CHRIST and the CHURCH. Therefore it is christ first before the church.
Many people as church members know nothing about christ and most of them have lost contact with jesus on a daily basis but they have good contact with friends and other members of the church. Their lives is filled with so much evil and unfaithfulness rather than good deeds but we remain popular church members.
God has called us individually, and the instruction is to work out salvation individually.therefore, we must remember that we cannot in anyway subtitute christ with friendship.
Ask yourself today if you're a real christian or a church goer? Pray that you always put God first in everything you do, and that jesus shall be proclaimed forever.